Northeastern Illinois University has awarded emeritus status to three retiring faculty members. They will be honored during Commencement on Dec. 11.
Northeastern awards the prestigious status to eligible retiring faculty members upon the recommendation of the department or program, with the concurrence of the dean and the provost, and with the approval of the University president.
"The awarding of emeritus status is an honor earned only after a career dedicated to excellence in teaching, research and service," Acting Provost Vicki Román-Lagunas said. "Northeastern is proud of the work of these three professors for their years of service to our students and our institution."
The new professors emeriti are:
Rasoul Rezvanian
Professor Emeritus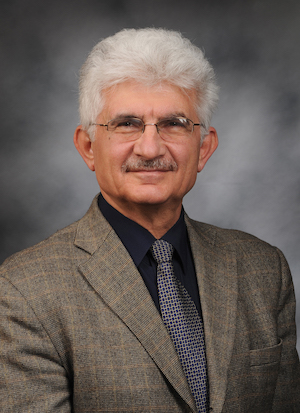 Rezvanian joined the faculty of the Department of Accounting, Business Law and Finance in 1989. During his 27 years of service, he has taught numerous courses in Finance, and has been the recipient of Northeastern's Faculty Excellence Award on four occasions. Rezvanian served as Coordinator for the Master of Business Administration and Master of Science in Accounting programs, and as department chair. He also served on committees at the department, college and University levels, including the University Advisory Council. Rezvanian was appointed as the inaugural chair of the Advisory Board for the Dr. Mohammad Mossadegh Servant Leadership Fund, which promotes servant leadership through a lectureship series of the College of Business and Management. He has published nearly 30 articles, given numerous academic presentations, and has been a research mentor to many.
Sara Schwarzbaum
Professor Emerita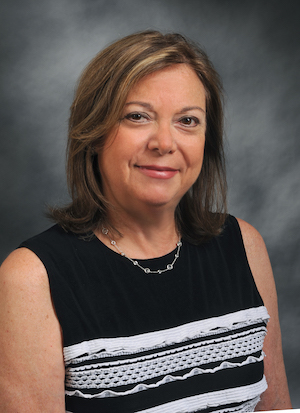 Schwarzbaum joined the faculty of the Department of Counselor Education in 1999. During her 17 years of service, she has taught many classes across the curriculum with a special focus and expertise in the supervision of interns and family and couples counseling. Schwarzbaum helped to establish the Couple and Family Wellness Center that provided free couples and family counseling services to the University and surrounding community. In 2008, she was instrumental in the department's re-accreditation by the Council for Accreditation of Counseling & Related Educational Programs. Schwarzbaum served on departmental, college and University-wide committees, and most recently served students as the coordinator and advisor for students in Family Counseling. Her scholarly work has included numerous presentations, articles and two co-authored books, both of which have made important contributions to the field and training of professional counselors.
Conrad W. Worrill
Professor Emeritus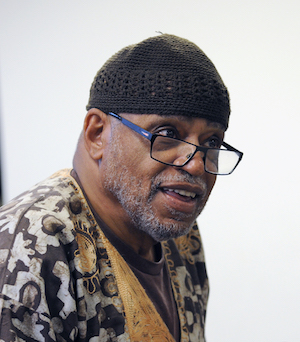 Worrill joined the faculty of the Department of Inner City Studies in 1976. During his 40 years of service, he has taught many students in the Inner City Studies program, and served as the program's department chair and academic program coordinator. Over the past 12 years, he served as director of the Jacob H. Carruthers Center for Inner City Studies, Northeastern's location in the Bronzeville neighborhood of Chicago. Worrill's research and writing have centered on issues related to people of African descent. For more than 50 years, he has advanced causes such as educational restructuring, human rights, reparations, and political and economic empowerment for the black community. His activism has been defined by his leadership in organizations and activities at the forefront of social and racial justice, African-centered education, African liberation, and self-determination for people of African descent.