Ryan Borchert wanted two things before he would enroll in college: a little more money, and a little more maturity. After serving six years in the Illinois Army National Guard as a combat medic, it's safe to say he earned both.
In May, Borchert will earn his Bachelor of Science in Biology and enter the prestigious Interdisciplinary Biological Sciences Ph.D. Program at Northwestern University, an accomplishment for which he gives considerable credit to the National Institutes of Health MARC (Maximizing Access to Research Careers) U-STAR Program at Northeastern Illinois University.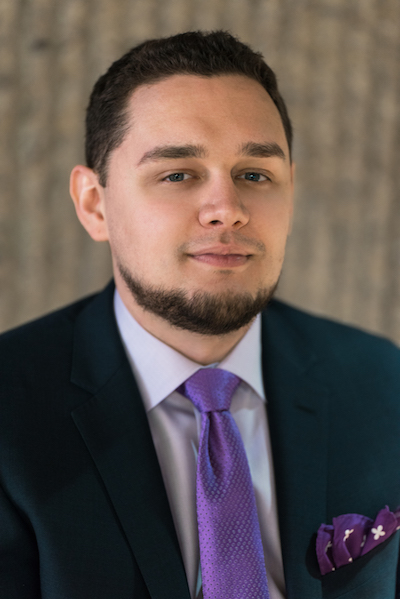 Ryan Borchert
"I can say for certain that if I did not have the MARC program and all of the support it has provided, I would not have accomplished half of what I have done," said Borchert, a native of Aurora, Ill.
He is not the only one. In fact, all five of this year's MARC seniors will earn their bachelor's degrees and go on to advanced degree programs, and that's exactly the desired outcome. MARC is designed to support undergraduate students who are underrepresented in the biomedical and behavioral science fields to improve their preparation for training at the Ph.D. level. MARC students receive a $12,000 annual living stipend in addition to the tuition and fees covered by the program, and they are required to participate in the University Honors Program.
"MARC levels the playing field between traditional Ph.D.-bound students with abundant economic, social and educational resources and underrepresented students who are often first-generation college students with few economic resources," said Psychology Professor Breckie Church, who oversees the program along with Associate Professor of Biology Emina Stojković and Assistant Professor of Mathematics Joseph Hibdon. "The program transforms lives."
Launched in 2014, Northeastern's program—the only MARC program in Illinois—has been an undeniable success. To date, every student who has entered has earned a bachelor's degree. Seven of the nine total graduates from the past three years have entered Ph.D. degree programs, with the remaining two currently in the application process. Once those two have committed to Ph.D. programs, the 100 percent rate of getting MARC trainees into Ph.D. programs will put Northeastern well ahead of the 29 percent national average for MARC programs.
The program's reputation for student success has quickly made Northeastern nationally visible to premier research universities such as Harvard, Indiana University and Michigan State that visit campus to recruit for their doctoral programs.
"The fact that we are sending these scholars into Ph.D. programs in the biomedical research field paves the way for expansion in STEM diversity," Hibdon said. "Northeastern has prepared these students, and they will go on to mentor hundreds of other students who might not otherwise pursue a research career. That, to me, is very rewarding."
Borchert, a first-generation college student from a low-income family, initially planned to use his Biology degree to pursue medicine but changed his path after a Student Center for Science Engagement summer research opportunity with Assistant Professor of Biology Sarah Orlofske examining trematode parasite communities of freshwater snails in a variety of wetland ecosystems.
"Dr. Orlofske taught me about the importance of research and how fundamental it is in developing new knowledge," Borchert said. "After my experience in Dr. Orlofkse's lab, I learned that I wanted to create new knowledge through science, rather than just practicing established science."
Borchert has taken full advantage of his academic opportunities at Northeastern. He is a McNair Scholar and University Honors Program Scholar, and conducts research in the lab of Assistant Professor of Biology Jorge Cantu. Ultimately, Borchert would like to return to the classroom—as a professor.
"As I did at Northeastern, I plan to tutor, recruit and have important discussions with students from underrepresented populations in pursuing higher education," he said. "One of the major reasons I am pursuing academia beyond graduate school is to be a strong voice for students who may not stand out based on their numbers due to their upbringing in underprivileged conditions, but have persevered against all odds and do stand out in their unique experiences and perspectives."
All of this year's MARC graduates are Biology majors who are earning a minor in Mathematical and Statistical Modeling of Complex Systems. Now that you've heard Borchert's journey, meet this year's other four graduates: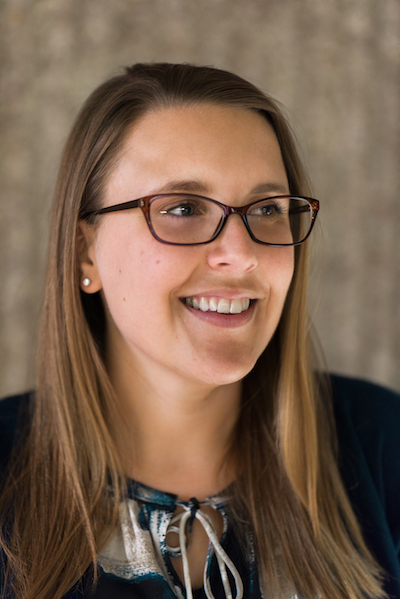 Terry Blaszczak
Next step: Biochemistry, Microbiology and Molecular Biology Ph.D. program at Pennsylvania State University
Blaszcak is a first-generation student from Glen Ellyn, Ill. She earned a bachelor's degree in Sociology from the University of Puget Sound in 2010. While working as a surgical and sterilization technician, Blaszczak developed a growing interest in the experimental side of science and decided to pursue a second bachelor's degree at her sister's alma mater, Northeastern. "Involvement in the MARC program has provided me so many beneficial opportunities to explore my future career options that I would not have been able to do otherwise," she said. "While supplying a network of peers with similar career aspirations, the MARC program has provided a generous stipend that enabled me to pursue research throughout the school year, including summers, as well as access and travel to conferences and symposia."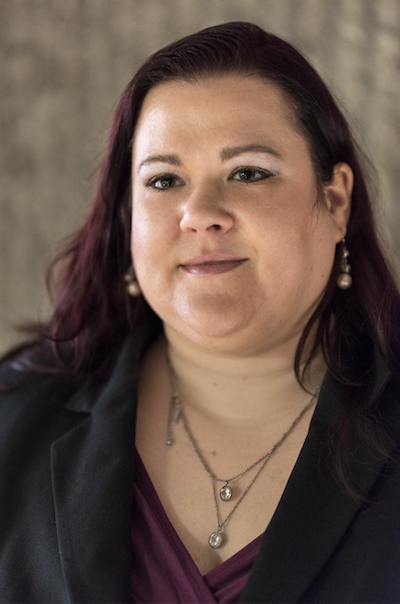 Krista Lotesto
Next step: Lotesto is applying to M.D.-Ph.D. programs with a focus in pharmacology
Lotesto has had a fascination with science and medicine for as long as she can remember, but she could never stay focused enough to succeed in college classrooms. So, in the early 2000s, she put her plan on hold and turned her attention to another passion: cooking. Even after spending more than a decade as an executive chef, Lotesto never let go of her plan to pursue medicine, and in 2014 enrolled at Northeastern. "I ended up feeling very comfortable and had great interactions with the faculty and other students, many of whom were also 'coming back' to school from other careers or places in life, so and I decided to continue working towards my degree here," the Chicago native said. Through MARC, Lotesto worked in the lab of Assistant Professor of Chemistry Jing Su. "The financial support of tuition coverage and stipend MARC offered allowed me to reduce the number of hours I worked outside of school and focus more on doing research and taking more upper-division courses," Lotesto said. Her lifelong dream of working in medicine is growing ever closer. Eventually, Lotesto wants to research the progression and pharmacological management of injuries and illnesses related to critical care or emergency medicine.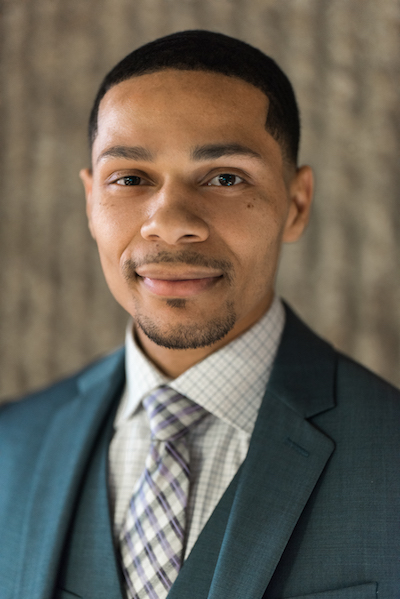 Anthony Smith
Next step: Driskill Graduate Training Program in Life Sciences and the Graduate School of Northwestern University
Smith is a first-generation college student from Englewood, a neighborhood on the South Side of Chicago that has long been plagued by drugs, gangs and gun violence. Raised by a single mother until age 11 and after that by his grandmother, Smith dropped out of high school his junior year. Years later, Smith earned his high school diploma and enrolled in community college. He discovered an interest in biology while taking an elective science class on his way to earning an Associate of Applied Science degree in Automotive Technology. Eventually, Smith wants to advance the way diseases are treated and diagnosed via the use of nanomedicine. "There is nothing special about me. I'm just hard-working," he said. "I've put in a lot of effort into earning what I've earned."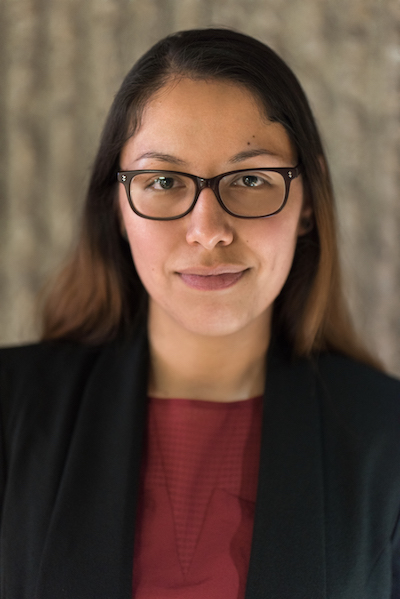 Alejandra Villegas
Next step: Integrated Life Sciences umbrella program at the University of Georgia in Athens
Villegas is a first-generation college student who was born in Evanston and spent her first three years of schooling in Mexico. Villegas' family returned to Chicago when she entered third grade, and she eventually enrolled in a private university in Chicago. Villegas dropped out after three years of "trying and failing to get pumped about where I was and what I was studying." When her father died a year later, Villegas realized she could do better and enrolled at Northeastern. Villegas embraced the diversity she found at Northeastern. "This made me feel at home again and allowed me to come out of my shell to pursue all the opportunities available," she said. Eventually, Villegas hopes to study and fight vector-borne diseases.