Finals are over! So what will you do with your free time?
We asked six Northeastern Illinois University librarians to share their picks for winter reading. Check out their lists—all books are available through Northeastern's libraries—and then get ready for the launch of the Cafe Collection in January.
The Cafe Collection will include hundreds of the latest and greatest books that people are talking about, conveniently located at each of Northeastern's three library locations (Carruthers Center, El Centro and the Main Campus).
The Ronald Williams Library will be closed from Dec. 23 through Jan. 2, so stock up your winter reading list now!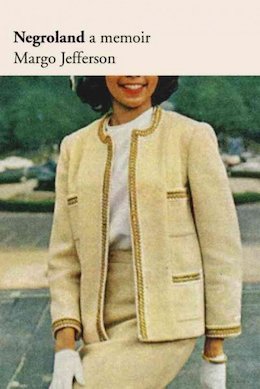 Selected by: Robin Harris, Inner City Studies Librarian
Robin says: This memoir examines what it was like to grow up in a wealthy black family in Chicago during the civil rights era. "Negroland" is Jefferson's term for a small group of privileged African-Americans, those who are identified as rich by black standards and upper-middle class by white standards. Her father was a prominent pediatrician and her mother was a socialite, and throughout the book she discusses the racism she faced from the white community and the mixed messages she received as an educated, well-off woman of color. The memoir also deals with her personal battle with depression and identity as she struggled with class frictions, racial unity and the Black Power movement. Jefferson is a Pulitzer Prize-winning journalist and an excellent writer. I'm looking forward to reading more about her take on race, privilege, class and gender in the U.S., particularly because it has a local slant.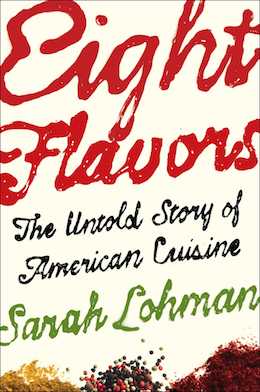 Selected by: Henry Owen, Business Librarian
Henry says: For literal proof that America is truly a melting pot, look no further than the ingredients that Americans blend and stir together when preparing food. Sarah Lohman does this in "Eight Flavors: The Untold Story of American Cuisine," her gastronomic history of black pepper, vanilla, curry powder, chili powder, soy sauce, garlic, MSG and Sriracha in American cooking. She examines the social, economic, racial, historical and political factors that affected the acceptance of each ingredient and concludes that American immigration policy was the most important influence. Her explorations lead her to say, as she did in a Washington Post interview, that "Americans accept new food before we accept new immigrants. A hundred years ago, that meant targeting Judaism. Now we're targeting Islam as un-American. But we we'll go to the grocery store and eat hummus."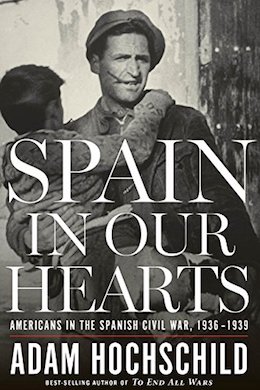 Selected by: Ed Remus, History and Political Science Librarian
Ed says: Adam Hochschild is one of my favorite living writers. His previous book, "To End All Wars: A Story of Loyalty and Rebellion, 1914–1918," told the story of opposition to (and support for) the First World War in Britain through a cast of indomitable real-life characters whose fates entwined in that great cataclysm. Those characters ranged from Sylvia and Emmeline Pankhurst, literal sister suffragettes whose opposed positions on the war led them to become bitter political enemies, to Rudyard Kipling, the poet of British imperial jingoism who, upon learning of his son's death on the Western Front, penned the lines, "If any question why we died / Tell them, because our fathers lied." Hochschild's newest book, "Spain in Our Hearts," promises to be equally adept at fusing the personal and the political in recounting how thousands of Americans risked life and limb to battle fascist forces across the Atlantic.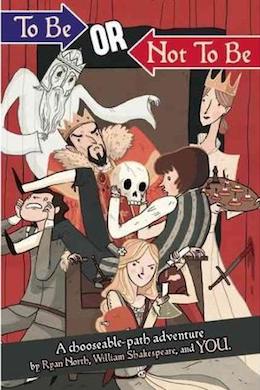 Selected by: Mary Thill, Humanities Librarian
Mary says: This winter break, I'll be fighting the holiday blues with "To Be or Not To Be," Ryan North's adaptation of Shakespeare's "Hamlet." As a former English major and a fan of the Choose Your Own Adventure children's series I'm intrigued by this playful take on the Bard. Readers have a chance to play as Hamlet, Ophelia or even the Ghost of Hamlet Sr. as they explore alternatives to the tragic bloodbath that concludes the original. (Unless, of course, bloodbaths are your thing. You can choose to stick to the original plot, as well.) If the rave reviews are any indication, next on my list will be Ryan North's "Romeo and/or Juliet," a choose your own adventure book about, well, you get the picture.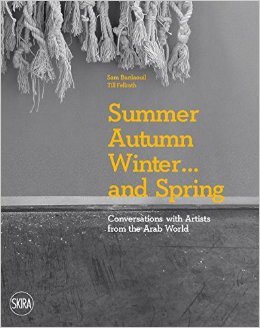 Selected by: Alyssa Vincent, Art and Psychology Librarian
Alyssa says: I haven't read this book yet, but I'm excited to dive into it when it arrives! It's a collection of interviews with 10 artists from Morocco, Algeria, Egypt, Palestine, Lebanon, Iraq, Saudi Arabia and the United Arab Emirates, all discussing what their artistic practices mean—or are expected to mean—post-Arab Spring. I love reading about artists and the motivations and context for their work, so I think this book will be fascinating. Also, I don't know as much about Arabic art as I would like to and I'm using this as a primer before jumping into other books.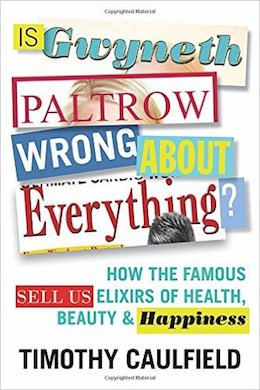 Selected by: Lisa Wallis, eResources & Systems Librarian
Lisa says: Get the scoop on Goop! Before you ask for the three-day cleanse kit for Christmas—a steal at only $235!—read this book. What is the science behind Gwyneth's claims to miraculous results from the products she just happens to sell on her website? Is there any science behind the claims? Actors and pop culture stars have become the source for health and beauty gadgets and gear that often have a celebrity-sized price tag attached. Author Timothy Caulfield talks to doctors, psychologists and researchers to find the facts behind the falsehoods.