Freshmen aren't the only new faces on campus. Northeastern Illinois University welcomes nine new tenure-track faculty members for the fall 2014 semester. Say hello to …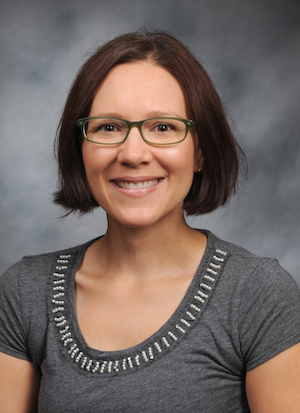 Elyse A. Bolterstein, assistant professor, Biology
Bolterstein earned her Ph.D. from the University of Wisconsin-Madison, where she studied toxicology and stem cell biology. She then completed a postdoc at Tufts University, where she investigated genes important in DNA repair and aging using Drosophila (fruit flies) as a model system. Her primary research interest focuses on the effect of DNA damage on the stem cell niche in Drosophila. In her free time, she enjoys hiking, biking and other outdoor activities.
Andrew W. Brake, assistant professor, Social Work
Brake's research broadly examines social and academic supports in urban, public high schools, with a particular interest on the role of trust and relationship-building in teaching and social work practice. He earned his M.S.W. and Ph.D. in social work from the University of Chicago. Brake's doctoral dissertation examined the development of ninth-grade teacher-student relationships in one neighborhood public high school in Chicago. Brake has more than 12 years of experience working for some of Chicago's leading youth development and leadership organizations, including the Posse Foundation and Youth Guidance.
Nadja Insel, assistant professor, Earth Science
Insel's research investigates the interactions between tectonics, climate and Earth surface processes. She is particularly interested in understanding the mechanisms that link mountain surface uplift and regional climate, and the role of climate variability in shaping landscapes. Insel grew up in Germany and moved to the United States in 2005 to pursue a Ph.D. in geology from the University of Michigan. In 2011, she moved to Chicago to begin a postdoc at the University of Chicago.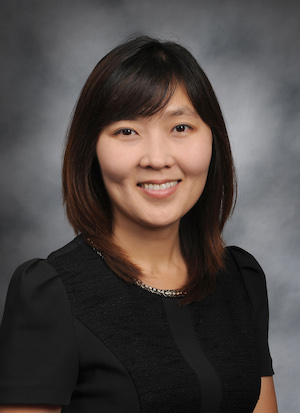 Jimin Kahng, assistant professor, Teaching English as a Second/Foreign Language
Kahng earned her Ph.D. in second language studies from Michigan State University, where she investigated the production and perception of English language learners' fluency by examining relationships between cognitive, utterance and perceived fluency. Her teaching and research interests include second language acquisition and education, fluency development and speech perception and production.
Richard Kilpatrick, assistant professor, Accounting, Business Law and Finance
Kilpatrick's research focuses on maritime, intermodal transportation and international trade law. He earned his J.D. from Tulane University and is a licensed attorney in Illinois. He previously practiced law at a Chicago firm where he represented corporate clients in a variety of commercial litigation matters. Originally from LaGrange, Ga., Kilpatrick enjoys traveling, fly-fishing, and watching, playing and coaching soccer.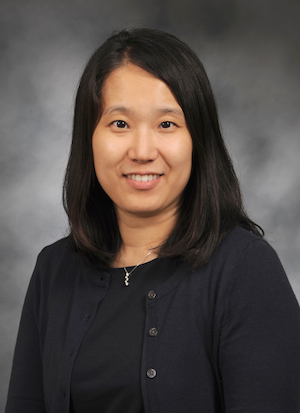 Eun Hye Kwon, assistant professor, Health, Physical Education, Recreation and Athletics
Kwon earned her bachelor's and master's degrees in physical education pedagogy and dance at South Korea's Seoul National University and studied adapted physical education at the University of Virginia. Most of her teaching experiences are related to physical education and adapted physical education in kindergarten through 12th grade. Kwon's research interests include online education, remote supervising and teacher education. She enjoys volunteering with the Special Olympics.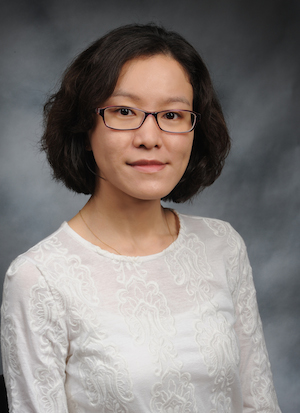 Ting Liu, assistant professor, Geography
Liu's teaching interests are centered on the methods and applications of geographic information systems and remote sensing. Her long-term research goals are with the development of theories and technologies to support geographic inquiries into urban and environmental domains. Liu earned her Ph.D. in geography from Florida State University. Her research focused on urban land change analysis and modeling through integrating various geographic information technologies.
Dilek Yunlu, assistant professor, Management and Marketing
Yunlu's research focuses on expatriates and individual creativity within organizations. She earned her Ph.D. in organizational behavior and strategic management from the University of Wisconsin-Milwaukee. She holds an M.B.A. in international business from DePaul University and a B.S. in marketing from DePaul University. Prior to her academic career, Yunlu was a consultant for PricewaterhouseCoopers and later IBM, working with Fortune 500 companies in locations such as China, Malaysia and Germany.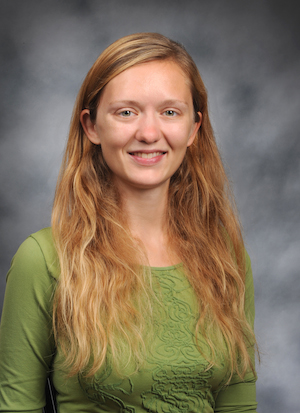 Kaija L. Zusevics, assistant professor, Health, Physical Education, Recreation and Athletics
Zusevics' research interests include ascertaining the education needs and capacities of various populations, including public health professionals and underserved communities, about genomics and its relationship to community. She earned her Ph.D. in public and community health at the Medical College of Wisconsin with a focus on education as a social determinant of health. Specifically, her doctoral research examined levels of hope and student engagement among urban students of color.