John Carroll University Philosophy Professor Mariana Ortega will speak on "In-Between Selves: World Traveling and Resistance" at the third annual Sarah L. Hoagland Speaker Series at 3 p.m. Feb. 15 in Alumni Hall. The event is free and open to the public.
Ortega's research focuses on Latina and women of color feminism, phenomenology, existentialism, and critical race theory. She explores the intersections between these areas in her new book, "In-Between: Latina Feminist Phenomenology, Multiplicity, and the Self." Ortega also is the founding member of the Roundtable of Latina Feminism.
Hoagland is Professor Emerita of Philosophy and Women's and Gender Studies, and recipient of the Bernard Brommel Award. Her work has been recognized for advancing intersectional discourses, and the speaker series is meant to continue that legacy at Northeastern. The speaker series is made possible by an endowment that Hoagland set up upon her retirement in 2012.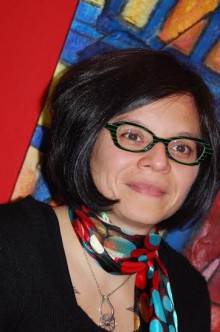 Mariana Ortega