Northeastern Illinois University's Daniel L. Goodwin College of Education will host professor and author Kevin Kumashiro for the fourth annual Dr. Jean B. Carlson Memorial Lectureship on Nov. 3.
Kumashiro is dean and professor of the School of Education at the University of San Francisco. A leading expert on educational policy, teacher preparation and educational equity and social justice, Kumashiro will discuss the topic of school reform and the implications of blaming school professionals for the issues faced in education today.
Prior to his appointment at the University of San Francisco, Kumashiro served as professor and coordinator of Asian American Studies, chair of the Department of Educational Policy Studies, and interim co-director of the Institute for Research on Race and Public Policy at the University of Illinois at Chicago. Additionally, Kumashiro is an award-winning author and editor of 10 books, including "Troubling Education," "Against Common Sense: Teaching and Learning Toward Social Justice," and "Bad Teacher! How Blaming Teachers Distorts the Bigger Picture."
The lecture is free and open to the public and will take place at 4:15 p.m. in Alumni Hall at Northeastern's Main Campus, 3701 W. Bryn Mawr Ave. in Chicago.
Jean B. Carlson (1922-2010) taught at Northeastern in the Educational Foundations department for 18 years, serving as chair of the department from 1977 to her retirement in 1989. In 1991, Carlson served as acting dean of the College of Education while conducting the search for the next dean. In honor and recognition of Carlson's contributions to the Northeastern community, her friends and family established the Dr. Jean B. Carlson Memorial Lectureship. It is the first endowed lecture at Northeastern Illinois University.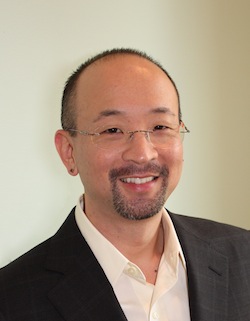 Kevin Kumashiro