Vanguard gay and lesbian civil rights leader Evan Wolfson will be Northeastern Illinois University's May 2016 Commencement speaker. During the ceremony, Wolfson will be awarded an honorary doctorate degree in recognition of his outstanding achievements.
Considered by many to be the leader of the marriage equality movement, Wolfson is the founder and president of Freedom to Marry, the successful campaign driving the strategy to win marriage for same-sex couples throughout the United States. The historic Supreme Court decision on June 26, 2015, was the culmination of the movement he helped build and the strategy his campaign drove over many decades.
"Evan Wolfson is one of the great civil rights leaders of our time," Provost Richard J. Helldobler said. "We are honored to welcome him into the Northeastern Illinois University family as we celebrate the accomplishments of our students and future leaders." 
Born in Brooklyn and raised in Pittsburgh, Wolfson graduated from Yale College in 1978, and then Harvard Law School in 1983. He taught political philosophy and law at notable universities, and published numerous articles on sexual orientation and civil rights, beginning with his 1983 law school thesis on the freedom to marry for same-sex couples.
From 1989 until 2001, while working at Lambda Legal Defense & Education Fund, Wolfson created and led the National Freedom to Marry Coalition, the forerunner to Freedom to Marry. During that period, he litigated many major cases, including Hawaii's landmark Baehr case, the first case in which same-sex couples won the freedom to marry and the case that launched the ongoing global marriage equality movement. Wolfson has played a role in most marriage battles, including victories and struggles in countries as diverse as Canada, Argentina, the United Kingdom, New Zealand, Ireland and Australia.
Wolfson has been named on Top 100 lists for "Most Influential Attorneys in America" by the National Law Journal in 2000, and "Most Influential People in the World" by Time magazine in 2004. In 2012, he was awarded the Barnard Medal of Distinction—the College's highest honor—alongside President Barack Obama. Wolfson currently lives in New York City, where he is on the verge of closing down Freedom to Marry, its goal achieved. Wolfson has been named a Distinguished Visitor from Practice at Georgetown Law School, where he will be teaching law and social change while devoting the bulk of his time to advising other organizations, causes and countries seeking to learn lessons from the victorious Freedom to Marry campaign.
Commencement is scheduled for 4 p.m. May 9 at UIC Pavilion, 525 S. Racine Ave. in Chicago. Tickets are required.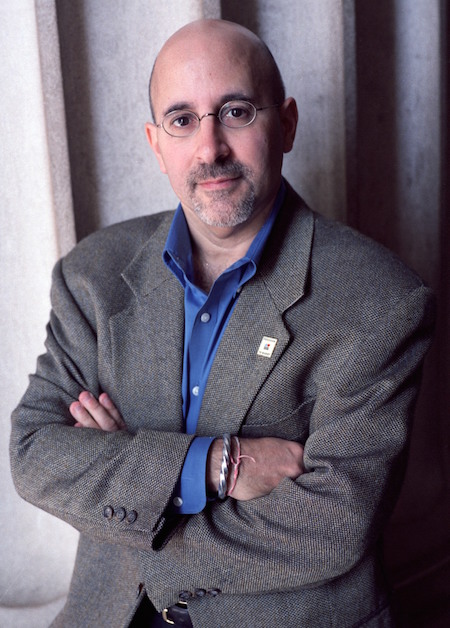 Evan Wolfson