Northeastern Illinois University Professor of Educational Inquiry and Curriculum Studies and Women's and Gender Studies Erica Meiners has contributed to and co-edited a new book that examines the U.S. prison industrial complex. Additional contributors to the book include Associate Professor of Educational Inquiry and Curriculum Studies Isaura Pulido and alumna Valentina Gamboa-Turner, who co-wrote a short piece lifting up the connections between K-12 schooling and incarceration, and raising important sites of intervention.
Published in October by Haymarket Books, "The Long Term: Resisting Life Sentences, Working Toward Freedom" is a collection of essays that bring to light the silenced voices of people serving long-term sentences, often 60 to 80 years. The book offers a powerful indictment of the prison-industrial complex from activists, scholars and those directly surviving and resisting these sentences.
The book is based on the Prison + Neighborhood Arts Project, a visual arts and humanities project hosted by Northeastern that Meiners co-runs with Professor of English Timothy Barnett and other artists and scholars across the city of Chicago. Through the project, Northeastern supports a cohort of incarcerated students in pursuit of their undergraduate degrees, the first secular degree program in an Illinois prison in years. Joe Dole and Raoul Dorado, who are students in this cohort, contributed pieces to "The Long Term" about criminal legal reform initiatives and conditions for people in prison. 
"While I have 20-plus years of working to challenge our nation's racialized investments in incarceration, this is the first project I have been a part of that specifically works—through testimony, analysis, history, poetry—to challenge the practices of 'death by incarceration' in the U.S.," Meiners said.
"The Long Term" asserts that long-term offenders bear the brunt of the bipartisan embrace of mass incarceration heralded by the "tough on crime" agenda of the 1990s and 2000s. Like the rest of the United States' prison population—the world's highest per capita—they are disproportionately poor and non-white.
The book highlights the humanity and courage of the people most affected by the prison system. The essays give voice to people both inside and outside prison struggling for liberation. In place of the prison system, the contributors propose a range of far-reaching reforms and raise the even more radical demand of abolition, drawing on the experience of campaigns in the United States and beyond.
Meiners, whose research interests include educational policy, justice movements and anti-prison organizing, has written more than a dozen journal articles and several books over the past 25 years, including "For the Children? Protecting Innocence in a Carceral State," published in February 2017.
Join Meiners for these upcoming book release events:
Readings and conversation with Tara Betts, Deana Lewis, Erica Meiners, Maya Schenwar, and more. 7 p.m. Friday, Nov. 30, at Women & Children First, 5233 N. Clark St.
Book celebration with Invisible Institute. Readings by Tara Betts, Krista Franklin, Alice Kim, Audrey Petty, Sarah Ross, David Stovall, and more. 6:30 p.m. Wednesday, Dec. 5, at Experimental Station, 6200 S. Blackstone Ave.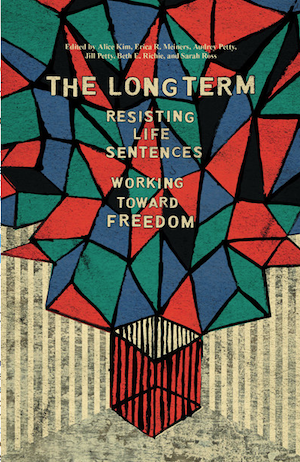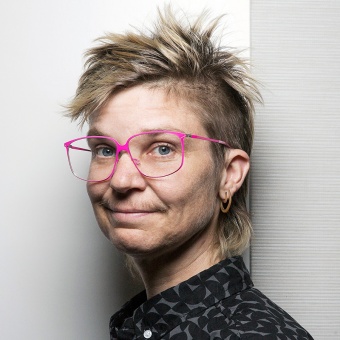 Erica Meiners