Northeastern Illinois University will host a special meet-and-greet event with Carlos Ramirez-Rosa, the newly elected alderman of Chicago's 35th Ward, from 10 a.m. to noon on Saturday, Oct. 17, at its El Centro location in the Avondale neighborhood.
Event highlights will include guided tours of the state-of-the-art El Centro building and a performance by the Ensemble Español Spanish Dance Experience After School Matters Program. Guests will also hear about community initiatives, including plans for a "Bridge Builders" mural.
Refreshments will be served, and parking at El Centro will be free for event attendees. El Centro is located at 3390 N. Avondale Ave.
For questions or to RSVP, call (773) 442-4080/86 or email elcentro@neiu.edu.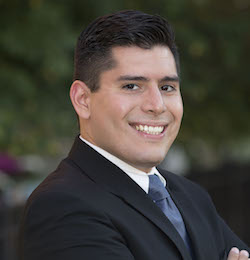 Carlos Ramirez-Rosa