Darin Strauss, author of "Half a Life," will read from and sign his book on Oct. 20 as part of Northeastern Illinois University's Visiting Writers Series.
The reading will take place at 3 p.m. in the Recital Hall, 3701 W. Bryn Mawr Ave., and is free and open to the public.
An internationally bestselling writer, Strauss is a recipient of the Guggenheim Fellowship and a winner of the American Library Association's Alix Award and the National Book Critics Circle Award. His previous books, "Chang & Eng," "The Real McCoy" and "More Than It Hurts You," have been New York Times Notable Books, Newsweek, Los Angeles Times, San Francisco Chronicle, Amazon, Chicago Tribune and NPR Best Books of the Year, among others.
Now in its fourth year, the Visiting Writers Series brings nationally and internationally renowned writers to Northeastern to read and engage with students and the community.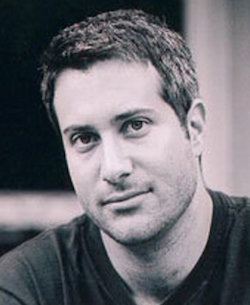 Darin Strauss