Author, cultural historian and artist Anthony Browder will deliver a lecture on the ASA Restoration Project on Dec. 10 at the Jacob H. Carruthers Center for Inner City Studies. Browder is the founder and director of the IKG Cultural Resource Center in Washington, D.C., and has devoted 35 years to researching ancient Egyptian history, science, philosophy and culture.
The event, which is free and open to the public, is scheduled for 1 p.m. in Donn F. Bailey Legacy Hall, 700 E. Oakwood Blvd. in Chicago.
Browder is director of the ASA Restoration Project, which is funding the excavation and restoration of two 25th dynasty tombs of Kushite noblemen on the west bank of Luxor, Egypt. Browder is the first African-American to fund and coordinate an archeological dig in Egypt and has led 22 archeological missions to Egypt since 2009.
Browder's three decades of study have led him to the conclusion that ancient Africans were the architects of civilization and developed the rudiments of what has become the scientific, religious and philosophical backbone of mankind. It is from this framework that the IKG Cultural Resource Center has concentrated its research and disseminated its findings.
The Jacob H. Carruthers Center for Inner City Studies, which this year celebrates 50 years of scholarship and activism, was established by Northeastern Illinois University in 1966 as an outgrowth of its concern for and commitment to Chicago's inner city communities.
Since its inception, the Carruthers Center has focused on the analysis of institutions, systems and people with a direct impact on the quality of life in the inner cities of the U.S. and elsewhere in the world by creating programmatic and research initiatives. The Carruthers Center demonstrates the University's urban tradition of education, research and service.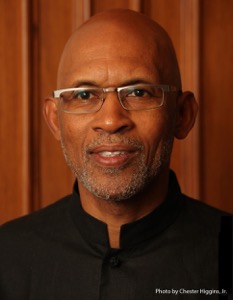 Anthony Browder