Northeastern Illinois University Assistant Professor of Philosophy Alfred Frankowski has published a new book, the first authored title in Lexington Books' new "Philosophy of Race" series.
"The Post-Racial Limits of Memorialization: Toward a Political Sense of Mourning" attempts to show how post-racial discourse, in general, and post-racial memory, specifically, operate as a context through which the memorialization of anti-black violence and the production of new forms of this violence are connected.
"From my initial sketches of the chapters to their final form, the project has always been an attempt to talk about those aspects of our history that both oppressed and non-oppressed groups do not want to talk about," Frankowski said. "I developed a book that tries to provide a language for thinking through the ways that our best efforts to reconcile both past and present forms of anti-black violence fail."
Frankowski said he thought it was important to treat this problem philosophically, and hopes that doing so will mean something for how we think about addressing oppression in reference to our current moment.
"This book will change the way we think about memory and forgetting in a 'post-racial' society. It will also shape the way we analyze present and future iterations of postracialism," said Lisa Noelle Guenther, associate professor of Philosophy at Vanderbilt University. "Through brilliant analyses of the commemoration and erasure of black life and black death, Alfred Frankowski develops a conceptual language for engaging with some of the most pressing issues and events of our time, from the election of Barack Obama to the murder of Trayvon Martin, and beyond."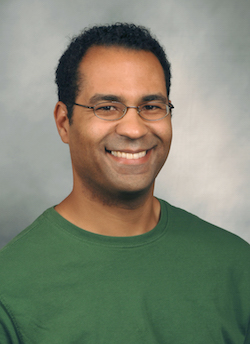 Alfred Frankowski