We, the NEIU family, join a host of others as we give our condolences to the family and friends of Dr. Bernard J. Brommel, Professor Emeritus of Northeastern Illinois University. Dr. Brommel passed away on Sept. 22, 2018 at his home in Kalamazoo, Michigan.
The Brommel Initiatives at Northeastern
Endowed Family Communication Faculty Position 
An endowed faculty position in the Department of Communication, Media and Theatre (CMT) is Dr. Brommel's greatest wish for Northeastern and he is asking for your help to grow this endowed fund. His academic discipline—and indeed his life's work—has been in the field of Family Communication. 
An endowed faculty position is a powerful tool for recruitment and retention of top scholars. Such funds recognize faculty excellence, allow faculty to push research frontiers, allow students to learn and collaborate with bright minds, and promote the University's presence in a particular area of research. This fund will be the first of its kind for CMT and for Northeastern.
"Family Communication was my life work as a professor, author and clinical psychotherapist. Family Communication is important because every person belongs within a family—whether by birth or by choice—and struggles from infancy to understand how to survive. My dream for NEIU is that, in the next several years, other departments would choose distinguished scholars and start their own endowed professorships." - Dr. Bernard Brommel
Dr. Shayne Pepper, Chair, Communication, Media and Theatre
"An endowed faculty position in the Department of Communication, Media and Theatre would enable us to attract and retain a scholar in the field of Communication with a primary focus in Family Communication and Interpersonal Communication. Not only would the endowed position help to draw a scholar and teacher in this discipline to NEIU where he or she can teach courses in this area, the supplemental salary funds would also help to support graduate research assistants, conference travel, and research costs to ensure that these research and publication efforts are maintained in the future. While our department has been fortunate to hire junior faculty who are establishing themselves as scholars and teachers in other areas of Communication, Media and Theatre, an endowed position will help us to attract a senior scholar in Family and Interpersonal Communication at a level commensurate with the title of Dr. Bernard Brommel Endowed Professor. Similarly, as the first endowed position of its kind at NEIU, hopefully, this will encourage additional positions across the University—allowing us to recruit renowned scholars in other disciplines. The benefits to the institution would be profound."
Dr. Katrina Bell-Jordan, Interim Dean for the College of Arts and Sciences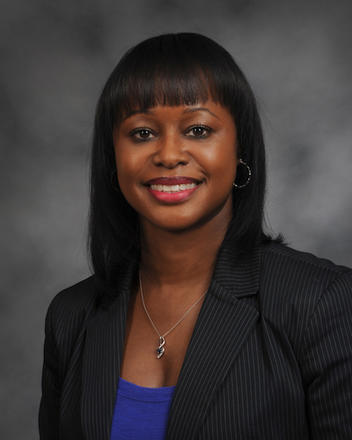 "I first met Dr. Brommel in 1996, when I applied for a faculty position in the CMT Department at NEIU. I accepted the position, and in so doing began a professional relationship with Dr. Brommel that has now spanned more than 20 years and that has been more rewarding than I ever imagined due to Dr. Brommel's steadfast encouragement and support for my work as a teacher, scholar, and administrator. Having had the privilege to serve as Department Chair and now as Interim Dean of the College of Arts and Science, I believe it is very fitting that Dr. Brommel should be the first person to endow a faculty position at Northeastern. He has been a tireless champion of NEIU, especially for CMT, and an endowed faculty position will serve to cement his legacy here. Such an endowed faculty position would allow us to recruit an excellent teacher-scholar with expertise in Family Communication and Interpersonal Communication, and it could inspire other benefactors to create faculty endowments."
---
Dr. Bernard J. Brommel's Impact
Professor Emeritus Bernard J. Brommel, Ph.D., is truly a champion of giving. He is the Northeastern Illinois University Foundation's first million-dollar donor, the first donor to name a building through a philanthropic gift (Bernard J. Brommel Hall), and a founding member of the Founders Society, those donors who have remembered the University in their estate plans. Brommel has created 25 named scholarships and awards at Northeastern. Each scholarship title includes names of honorees who are alumni, faculty, colleagues, and friends with whom Brommel has worked. Every year, these Brommel scholarships provide substantial support to students in a wide variety of disciplines.
Alice McGee (B.A. 1984)
Alice was a producer of the Oprah Winfrey Show and created Oprah's Book Club. She is also a NEIU Distinguished Alumni Award Winner.
"I graduated in 1984, and Dr. Brommel was one of my memorable communication professors. He called me by name in his class, and he challenged me to participate, bringing out the best in me. We lost touch while I was working for Oprah Winfrey—which included starting Oprah's Book Club—but got back in touch at the end of 2016.
I have been so grateful to reconnect with him personally and to reconnect with Northeastern, my alma mater. Northeastern really prepared me for the workforce, and I was humbled to be named the 2017 distinguished alumna, for it was Dr. Brommel and NEIU professors like him who made all the difference."
Dr. Michael Kramer (M.A. 1982)
Professor and chair in the department of communication at the University of Oklahoma. He teaches undergraduate and graduate courses in group and organizational communication. He has published five books and more than 50 scholarly articles. Michael also received the Jablin Award for Outstanding Contributions to Organizational Communication from the International Communication Association in 2014.
"Dr. Brommel gave me the foundation in communication that I needed during my master's degree to enable me to succeed in my Ph.D. program and then in my career as a university teacher and scholar. His support for me continued long after the last class I had with him. He has been a mentor to me throughout my career, visiting with me at conferences and responding to my publications. During that first class with him, I never could have imagined the career I have is possible. NEIU needs more professors like him to prepare students for careers they may never have believed possible."
Sara Garland
Sara has a B.A. and M.A. from the University of North Dakota, studying speech communications, journalism and history under Dr. Brommel. Her career has centered around politics and government: Chief of Staff to Sen. Kent Conrad, Staff Director of the Senate Committee on Indian Affairs and Legislative Assistant to Sen. Quentin Burdick and Rep. Margaret Heckler. She also founded a government relations and public affairs firm in Washington, D.C., The Greystone Group, which represented a number of educational and non-profit organizations.
"He was a patient and caring teacher. He inspired and encouraged all of his students to excel beyond what they thought their capabilities were. But I think the quality that I most admire in Dr. Bernard Brommel was that he never stopped teaching and caring, well beyond the time we received our degrees. He stayed in touch, encouraging us in our careers, showing up at events where our achievements were being recognized. He was like a proud father and I doubt he will ever fully understand how much that meant and still means to us, we who are now much older than he was when he was our professor.
We should all be so fortunate to have someone like Dr. Brommel in our lives. A teacher, a scholar, someone who knows that learning is a lifelong pursuit and who proudly but selflessly shares in the successes of those he guided along the way."
Dr. Jarice Hanson ( B.A. 1976)
Retired professor of communication at UMass Amherst, and author, most recently, "The Social Media Revolution: An Economic Encyclopedia of Friending, Following, Texting and Connecting."
"Dr. Brommel was my first teacher at NEIU. I was a frightened returning student who wasn't sure I belonged there, but Dr. B. created a climate that validated the experiences of everyone in the room and he encouraged me to trust myself. His commitment to creating an inclusive classroom became the model I used for my 37-year career in university teaching."
---
The Brommel Scholarships and Awards
---
The Bernard J. Brommel Award for Outstanding Student Research and Creative Activity
---
The Bernard J. Brommel Distinguished Research Professor Award
To recognize established research by Northeastern faculty and encourage all faculty to produce significant scholarly work. 
---
The Bernard J. Brommel Doctoral Scholarship
To encourage Northeastern students earning their master's degrees to pursue a doctorate or Ph.D.
---
Brommel-Adams-Bell-Jordan Scholarship in Communication, Media and Theatre
---
Brommel-Barnett-Kenas-McGuckin-Nicosia-Speake Scholarship in Music
---
Brommel-Brady-Portokalis Scholarship in the Honors Program
---
Brommel-Chan-Laird Scholarship for Ensemble Español
---
Brommel-Cozad-Elliot Scholarship in the Honors Program
---
Brommel-Denson-Everson-Snell Scholarship in Communication, Media and Theatre
---
Brommel-Feigenholtz Scholarship in Political Science
---
Brommel-Hahs Lectureship in the College of Arts and Sciences
---
Brommel-Hahs-Steinberg Scholarship for Global Studies
---
Brommel-Hanson-Ijams-Hayward Scholarship in Communication, Media and Theatre
---
Brommel-Hanson-McGee Award for the College of Arts and Sciences
---
Brommel-Komaiko-Perez Scholarship for Ensemble Español
---
Brommel-Kramer-Barnitz Scholarship in Communication, Media and Theatre
---
Brommel-Levy-Staniec Scholarship in Communication, Media and Theatre
---
Brommel-Lindberg Scholarship in History
---
Brommel-Manganiello-Wohl Scholarship in the Honors Program
---
Brommel-Mendelson-Henington Scholarship in Interdisciplinary Studies or University Without Walls Programs
---
Brommel-Miller Teaching as Transformation Scholarship
---
Brommel-Niemann Determination Against All Odds Scholarship
---
Brommel-Perez Scholarship in Ensemble Español
---
Brommel-Ratner Scholarship in Music
---
Brommel-Rocci Determination Against All Odds Scholarship
---
Brommel-Schaak Determination Against All Odds Scholarship
---
Brommel-Wambach Determination Against All Odds Scholarship