As the leaves begin to change and we soak in the weeks of comfy sweater weather, Northeastern Illinois University's Offices of Alumni Relations and Career Development also want to ensure that Class of 2020 graduates have the tools they need to step into their post-college lives. A professor published a new book, another was interviewed by BBC Persian, the full Project Success documentary was released, and the calendar is full of events celebrating the Latino and LGBTQ+ communities. Read about all this and more in this week's Noteworthy at Northeastern. 
Around the Commons
Career ready
The Offices of Alumni Relations and Career Development have partnered to offer the Braven Career Booster program to bachelor's degree recipients from the Class of 2020. The Braven Career Booster is a two-week virtual boot camp that is designed to help recent graduates brush up on job readiness skills including building a strong résumé and LinkedIn profile, gain an understanding of the challenging job market, map our plans to launch their professional careers, and develop soft skills. Additional benefits include access to a network of professionals and peers, a one-on-one coaching session and more.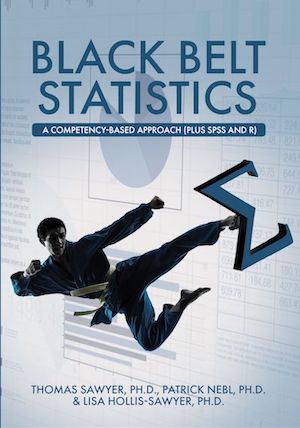 Professor's new book
Associate Professor of Psychology Lisa Hollis-Sawyer has published her sixth book, a workbook titled "Black Belt Statistics: A Competency-Based Approach (Plus SPSS and R)." "This workbook presents statistical concepts and practice problems in a user-friendly manner with a focus on competency building with clear guidelines for skill achievement," Hollis-Sawyer said.
And there's more!
Coming next week!
In the media
Project Success: Equity in Action
Established in 1968 as an educational access and equity program, the main focus was to recruit and retain African American students. Today, Project Success remains dedicated to access and equity by serving students of all races, ethnicities, nationalities and backgrounds, making it one of the most diverse programs on campus. Watch the video and visit the Project Success website to learn more.
Also in the media
Professor of History Mateo Mohammad Farzaneh was interviewed by BBC Persian discussing his forthcoming book, "Iranian Women and Gender in the Iran-Iraq War (Gender, Culture, and Politics in the Middle East)."
Professor Emeritus of Economics Ed Stuart was featured on the Life Edge podcast discussing Russian economics and the uprising in Belarus.
Student Support Spotlight
Keep Learning
The COVID-19 Keep Learning page provides academic information for students who are learning remotely. It has been updated with new tutor information for the Student Center for Science Engagement. The Student Center for Science Engagement offers remote tutoring in Biology, Chemistry, Computer Science, Mathematics and Physics.
Study Spaces
For the Fall 2020 semester, the Student Union and Ronald Williams Library offer students study spaces by reservation only. These spaces provide access to Wi-Fi, computers and copiers/scanner/printers. A color copier/scanner/printer will be available in the Ronald Williams Library only. Students may reserve a two-hour block for use of either the Student Union or Ronald Williams Library. Please note that there are limited spaces available in each building. The Ronald Williams Library continues to offer Grab & Go services for physical library items.
Student Counseling Services
Students are welcome to contact NEIU's Student Counseling Services to set up an appointment to talk either by phone or their online platform for teletherapy. To access NEIU's Student Counseling Services, call (773) 442-4650 or send an email to counsect@neiu.edu. The hours are 9 a.m.-5 p.m. Monday through Friday. After hours, students may also reach a counselor for more urgent consultation by calling the main number and pressing "2" during the outgoing message.
Follow Northeastern on Instagram, Facebook, YouTube and Twitter! Do you have a story tip? Let the Office of Public Relations know at public-relations@neiu.edu.