As the spring semester winds down, there's still a lot happening at Northeastern Illinois University. The Ronald Williams Library expanded its Japanese American Redress Collection, the 2020 Bernard J. Brommel Distinguished Research Professor award was announced, an assistant professor published his third book, and of course we can't forget about celebrating the spring graduates! Read about all this and more in this week's edition of Noteworthy at Northeastern. 
Around the Commons
Japanese American Redress Collection expansion
The Ronald Williams Library has added newly digitized video footage of the Commission on the Wartime Relocation and Internment of Civilians (CWRIC) hearings to its Japanese American Redress Collection. This footage is now available to the public, and some of the footage is scheduled to be part of the new PBS five-part documentary series, "Asian Americans," which premieres nationally May 11-12. "These tapes were considered 'lost' by the Japanese American community in Chicago for decades," Northeastern archivist Hanna Ahn said. "The discovery of the tapes in the spring of 2018 was unexpected." The CWRIC hearings took place on Northeastern's Main Campus on Sept. 22-23, 1981. They investigated the legality of Executive Order 9066, a mandate issued by President Franklin D. Roosevelt during World War II that led to the detainment of more than 120,000 people of Japanese ancestry, two-thirds of whom were American citizens. Considered a threat to national security because of their ethnic background, the uprooted Japanese and Japanese Americans were placed into internment camps and held for an average of three years. No internee was ever formally charged with or convicted of espionage or sabotage. (Pictured above: Eigo and Elsa Kudo from the Commission on the Wartime Relocation and Internment of Civilians (CWRIC) hearings panel on Japanese Peruvians.)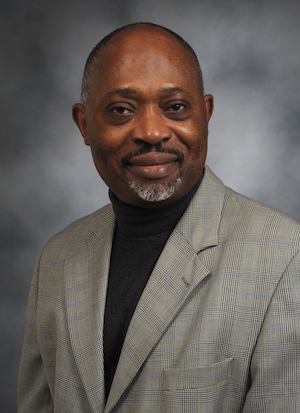 Brommel Distinguished Research Professor
Professor of English Chielozona Eze has been honored with Northeastern's 2020 Bernard J. Brommel Distinguished Research Professor award. Eze's research interests include literature and ethics, globalization and cultures, and feminism in global contexts. He is the author of numerous journal articles and four books. As the Brommel Distinguished Research Professor, Eze will receive a cash award of $5,000. He will make a presentation about his research and creative activities to the NEIU community sometime in the future.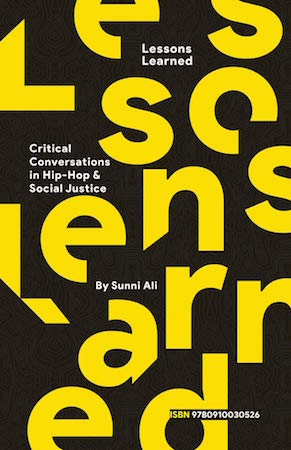 Critical lessons hip-hop music teaches
Assistant Professor of Educational Inquiry and Curriculum Studies Sunni Ali has published his third book, "Lessons Learned: Critical Conversation in Hip Hop and Social Justice" (African American Images). The book uses hip-hop music as a lens to examine critical societal issues including gun violence, education, policing, economics and the environment. "I am really concerned about the future, specifically related to our young people," Ali said. "The ammunition to write this book came out of conversations with young people about some of the challenges we face, the apocalyptic nature of our universe, even prior to COVID-19. I was concerned with climate change and how that will impact our youth, the economy and excessive capitalism. I've always looked at hip-hop as a way to digest information and make sense of our world to better frame my optimism versus pessimism about how we can challenge and change society."
#Graduation2020: Facebook and Instagram Celebrate the Class of 2020
Northeastern can't hold a Commencement ceremony for the graduates yet, but we won't let that stop us from celebrating! As one of the ways in which we plan to celebrate the graduating class of 2020, Northeastern will participate in #Graduation2020: Facebook and Instagram Celebrate the Class of 2020. The online event will feature a commencement address by Oprah Winfrey, as well as appearances by Awkwafina, Jennifer Garner, Lil Nas X, Simone Biles and more. Miley Cyrus will do a special performance of her hit song "The Climb." To participate, all you need to do is contribute 15-second videos and photos celebrating the graduates. Here are the appropriate links:
Let's celebrate now, and then again in person when it is safe to do so! The Alumni Association also invites all Northeastern alumni to share #NEIUgrad congratulatory messages with the class of 2020 through its online submission form. Submissions received by May 2 may be featured on the Alumni Association's social media outlets.
And there's more!
Events at home
Though its buildings are locked, Northeastern has adapted by creating remote events. 
View all of Northeastern's future events at neiu.edu/events. Please email public-relations@neiu.edu to submit events for consideration in future editions of Noteworthy at Northeastern. 
In the media
Alumni leaders
The Alumni Association has launched a webpage to share stories about the work Northeastern graduates are doing related to COVID-19.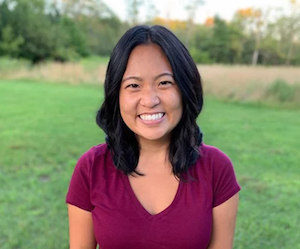 This week's featured alumni leader is Anna Treesara. Treesara, a former high school English teacher, started her own tutoring company, Tutoring Tree, in November 2019. Tutoring Tree offers at-home tutoring services in multiple subject areas for various grades and ages. Since the pandemic hit, Treesara has shifted her services to be online only and to be inclusive of helping parents get organized with their children's online education. It can be scary for parents to venture into this online education world full of many unknowns. Currently, Treesara is offering free 30-minute phone or video consultations if parents are simply interested in learning more.
Those interested in sharing are encouraged to complete the COVID-19 Stories form. 
Student Support Spotlight
Helping Nest residents
Student Affairs, El Centro and Proyecto Pa'Lante prepared 70 Northeastern care bags for students at the Nest. The bags were delivered on April 29. Items included in the care packages were hand sanitizer, toiletries, snacks and a face mask.
Follow Northeastern on Instagram, Facebook, YouTube and Twitter! Do you have a story tip? Let the Office of Public Relations know at public-relations@neiu.edu.