As the summer term begins, Northeastern Illinois University has launched the NEIU English Institute and a new partnership with ASPIRA of Illinois. Northeastern also celebrated Spring 2020 graduates via Facebook and Instagram and is sharing new videos from the Department of Music and Dance and Ensemble Español to keep us entertained and get us moving while we continue to work and study remotely. Read all these stories and more in this week's edition of Noteworthy at Northeastern.
Around the Commons
NEIU English Institute
In an effort to make its English courses more accessible to working professionals and community members not seeking college credit, Northeastern has created the NEIU English Institute. This summer, six courses will be made available to both Northeastern students seeking to earn college credits and non-Northeastern students through the University's Community and Professional Education (CAPE) program. This pilot program will take place remotely through online learning. Currently enrolled Northeastern students will have priority registration, and any available open seats will then be open through CAPE.
New ASPIRA partnership 
Northeastern has entered into a new partnership with ASPIRA of Illinois to help ASPIRA teachers gain their Learning Behavior Specialist (LBS I) Endorsement over the summer. All of the teachers enrolled in this program are already licensed teachers working for ASPIRA, a national educational organization that operates four charter schools in Chicago and also provides after-school programs in many Chicago Public Schools and Chicago charter schools.
Social Work students get help from alumni
When Spring 2020 classes switched to remote learning due to the COVID-19 crisis, Associate Professor of Social Work Andrew Brake's Introduction to Social Work students needed a little help completing their final assignment: interview a practicing social worker. They were all busy, and not quite as reachable as before. So, Brake reached out to his network on Facebook and received responses from 40 social workers from around the world who were willing to do remote interviews with his students. Twenty-seven of those volunteers were Northeastern alumni. "We then scheduled 18 Zoom interviews—both individual and group—and students were able to complete the assignment even amid the stay-at-home order," Brake said. "It was a great example of NEIU alumni helping and NEIU students persevering during the crisis."
And there's more!
The winners of the 2020 Library Award for Excellence in Research have been announced. The award is given to students who demonstrate outstanding ability to identify, locate, select, evaluate and synthesize library resources and to use them in the creation of an original research project. 
Events at home
Though its buildings are locked, Northeastern has adapted by creating remote events. 
#Graduation2020
Northeastern can't host a Commencement ceremony for Spring 2020 graduates yet, but one of the ways it is celebrating the graduating class of 2020 was by participating in #Graduation2020: Facebook and Instagram Celebrate the Class of 2020. The online event featured a commencement address by Oprah Winfrey, as well as appearances by Awkwafina, Jennifer Garner, Lil Nas X, Simone Biles and other celebrities. Northeastern's Executive Director of Student Auxiliary Services Kyle Burke and his son, Director of Undocumented Services Luvia Moreno and the family of a Northeastern student all made special appearances in the broadcast. The celebration for Illinois graduates begins around 33 minutes into the broadcast. 
Department of Music and Dance
The Department of Music and Dance has launched a YouTube channel and will have weekly featured performances via Facebook. This week's featured performance is the 2020 Elyse J. Mach Concerto Competition Winner Mayumi Miyazaki playing the oboe. 
Ensemble Español
Ensemble Español's YouTube channel is featuring dance from home performances, dance technique tutorials, costume and makeup tips and more! They've also uploaded the documentary "Ensemble Español (1976 - 1996) The First 20 Years." 
View all of Northeastern's future events at neiu.edu/events. Please email public-relations@neiu.edu to submit events for consideration in future editions of Noteworthy at Northeastern. 
In the media
'Chicago Tonight'
Northeastern Archivist Hanna Ahn was a guest on WTTW's "Chicago Tonight" to discuss the University's Japanese American Redress Collection and the footage from it that appears in the new PBS documentary series "Asian Americans." 
Alumni leaders
The Alumni Association has launched a webpage to share stories about the work Northeastern graduates are doing related to COVID-19.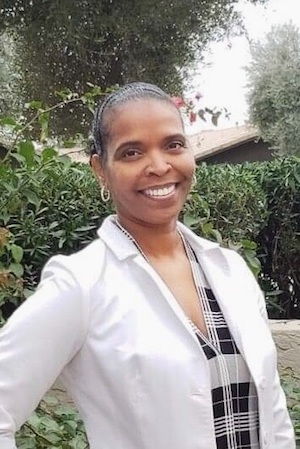 This week's featured alumni leader is Angelique Ford (B.S. '01 Biology). Ford, an endodontist (root canal specialist), continues to see patients in need of treatment for dental emergencies. Ford is an Arizona resident and serves patients from Phoenix and surrounding areas, including Tempe, Mesa, Chandler, Scottsdale, Gilbert and Apache Junction. As an essential health care worker, Ford is seeing many patients whose general dental offices have been closed.
Those interested in sharing are encouraged to complete the COVID-19 Stories form. 
Student Support Spotlight
Student Counseling Services 
Throughout the summer term, Student Counseling Services counselors are available to meet with students for online video teletherapy. These services are free of charge and confidential, and are available to all continuing students who are enrolled for either the summer or fall semesters. Counselors can help with a range of concerns, including stress and adjustment issues related to the pandemic, family and relationship issues, and anxiety and depression. To schedule an appointment, call (773) 442-4650 and leave a message. Counseling Services will respond to voicemail 9 a.m.-5 p.m. Monday through Friday. For urgent phone calls, you can reach a counselor for emergency consultation by pressing "2" per the outgoing message. Emails may be sent to counsect@neiu.edu.
Alumni Association
Northeastern's Alumni Association will host a drive-thru food drop-off to support the University's Student Pantry from noon-3 p.m. May 21. Food will be collected in Parking Lot D near the Alumni Center (Building I). The pantry has altered its delivery of services due to COVID-19. Students are now able to order food online. A food donation bin has also been placed at the University Police station to collect needed items throughout this time as other drop-off locations are now closed. Monetary contributions are also being collected online to support the Student Pantry and the Student Emergency Fund. Student Pantry questions may be directed to Christopher Maxwell at c-maxwell2@neiu.edu.
Follow Northeastern on Instagram, Facebook, YouTube and Twitter! Do you have a story tip? Let the Office of Public Relations know at public-relations@neiu.edu.