The Fall 2020 semester wraps up next week, but Northeastern Illinois University is not slowing down. Associate Professor Adam M. Messinger published a new book on transgender intimate partner violence, five students were selected for Illinois Legislative Latino Caucus Foundation scholarships, and the NEIU Foundation surpassed its Giving Tuesday fundraising goal. Read these stories and more in this week's edition of Noteworthy at Northeastern.
Around the Commons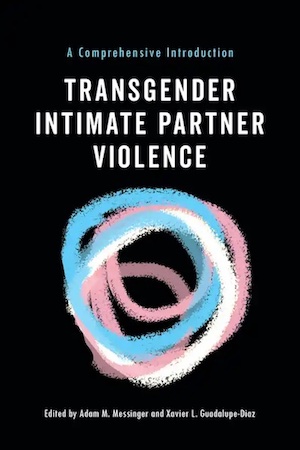 'A comprehensive introduction'
Associate Professor of Justice Studies and Women's, Gender and Sexuality Studies Adam M. Messinger has published his second book, "Transgender Intimate Partner Violence: A Comprehensive Introduction." The book is published by New York University Press. "I'm deeply concerned and frustrated that society hasn't fully acknowledged the existence and humanity of trans IPV (intimate partner violence) survivors," Messinger said. "There's a tendency to say 'we're all in this together,' that trans and cis IPV at their core are similar experiences that warrant identical services and policies. And there's some truth to that. However, we also need to talk about developing laws, protections and services that address the unique circumstances of trans IPV survivors, and how societal transphobia too often fuels IPV in unique and painful ways."
Giving Tuesday
Giving Tuesday, a global day of giving to nonprofit organizations, took place on Dec. 1. Northeastern raised $55,674 this year, surpassing its $50,000 goal. Even more impressive and heartwarming is the fact that 405 donors made contributions to support the University and its students. Twenty-eight NEIU faculty, staff, alumni, students and friends were NEIU Giving Tuesday Champions this year, cumulatively raising nearly $40,000. Giving Tuesday donations are still being accepted.
Illinois Legislative Latino Caucus Foundation scholarships
The Illinois Legislative Latino Caucus Foundation will award five Northeastern students with $2,000 scholarships on Dec. 5 during the virtual Michael W. Gonzalez Scholarship Ceremony. The NEIU awardees will be:
Erika Delabra, Human Resource Development major
Delilah Gutierrez, History major
Rosa Sofia Franco, Elementary Education with Bilingual Endorsement major
Edwin Medina, Marketing pre-major
Abril Chavez, Elementary Education major
Undocumented Cookbook
Undocumented Student Resources, in collaboration with Undocumented, Resilient and Organized, continues to invite Northeastern immigrants of any generation and any status as well as allies to share cultural recipes and memories of what makes the dish special on a personal level. Selected recipes will be added to a digital "Undocumented Cookbook by NEIU Immigrants." The Undocumented Cookbook is a borrowed idea from the national immigrant advocacy organization United We Dream. Just like this organization, the idea is to celebrate immigrants through one of the things that brings people close together: food. Northeastern students, faculty and staff are all encouraged to submit recipes and memories. Questions can be directed to Luvia Moreno, lu-moreno@neiu.edu.  
And there's more!
To do
Art Sale
The Art + Design Department is hosting the Annual Student Art Sale online through Dec. 12. Since the gallery is closed this semester, students have put together individual online shops in order to continue this NEIU tradition. Head to the Art + Design Community website to check out the sale. All proceeds go straight to the students and alumni.
Percussion Studio Showcase
Join Northeastern's Percussion Studio at 7:30 p.m. Dec. 4 on YouTube for their Fall 2020 performance.
Uplift Me NEIU
Undocumented Student Resources, in partnership with Undocumented, Resilient and Organized student club, has worked with undocumented students and allies to create a Uplift ME NEIU, a collaborative Spotify playlist to help the Northeastern community get through these stressful times. The playlist has a wide range of genres, but is full of feel-good tracks. Students and allies can continue to add songs to the playlist. Tracks can be in any language, any genre and do not have to be about immigration. They should, however, be uplifting and help spread the message that "you are not alone, you matter, and you belong." Questions can be directed to Luvia Moreno, lu-moreno@neiu.edu.  
Coming next week!
In the media
Student Support Spotlight
Virtual Study Halls
The NEIU Center of Health is hosting free Virtual Study Halls via Zoom from 3-5 p.m. each Tuesday and Thursday for all NEIU students. The sessions will utilize the Pomodoro Technique for time management, which breaks up work periods into intervals. These sessions will also allow students to "work together" even though they aren't in the same room or working on a project as a group. Knowing you will check in about your progress—and that support is there if you are stuck—can make a difference.
Study Spaces
For the Fall 2020 semester, the Student Union and Ronald Williams Library offer students study spaces by reservation only through Dec. 11. These spaces provide access to Wi-Fi, computers and copiers/scanner/printers. A color copier/scanner/printer is available in the Ronald Williams Library only. Students may reserve a two-hour block for use of either the Student Union or Ronald Williams Library. Please note that there are limited spaces available in each building. The Ronald Williams Library continues to offer Grab & Go services for physical library items.
Student Counseling Services
Students are welcome to contact NEIU's Student Counseling Services to set up an appointment to talk either by phone or their online platform for teletherapy. To access NEIU's Student Counseling Services, call (773) 442-4650 or send an email to counsect@neiu.edu. The hours are 9 a.m.-5 p.m. Monday through Friday. After hours, students may also reach a counselor for more urgent consultation by calling the main number and pressing "2" during the outgoing message.
Follow Northeastern on Instagram, Facebook, YouTube and Twitter! Do you have a story tip? Let the Office of Public Relations know at public-relations@neiu.edu.