Northeastern Illinois University continues to celebrate Black History/Heritage Month. Read about the roots of this celebration and more in the latest edition of Noteworthy at Northeastern.
Around the Commons
Northeastern celebrates Black History/Heritage Month 
This year, Northeastern's Black History/Heritage Month celebration offers both in-person and virtual events, due to the continued impact of COVID-19. However, whether one attends an event online or in person, Dr. Sharon Bethea says events are centered around joy, even under difficult circumstances. "The energy of anti-Blackness is everywhere," Dr. Bethea said. "But there's joy in Black History Month, which is really 24 hours a day, seven days a week, 365 days a year. It's just this month, the world celebrates with us."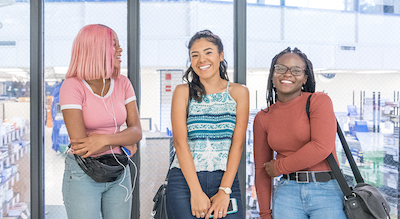 Visit NEIU!
There's a new way to visit Northeastern Illinois University: a 360 virtual tour! The tour includes videos featuring NEIU students and employees sharing what they love about being a Golden Eagle and their favorite spots on campus. Check it out and share it with any prospective students you may know. 
In-person campus tours are now available by appointment on Thursdays.
An undergraduate Open House is scheduled from 5-7 p.m. Wednesday, Feb. 23.
And there's more!
To do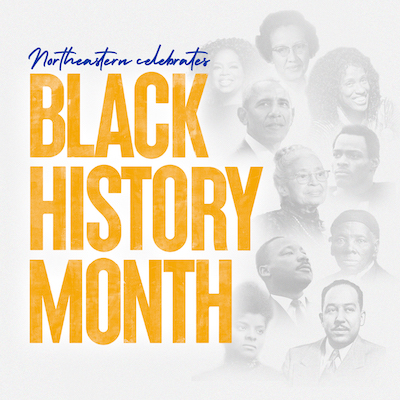 Black Heritage/History Month
The Black History/Heritage Month Committee, Angelina Pedroso Center for Diversity and Intercultural Affairs and African and African American Studies Program invite the University community to celebrate BlackHistory/Heritage Month by participating in a series of virtual and in-person events. Next week's events include:
A complete schedule and sign-up for more events is available on the Black History/Heritage Month website. 
also this week
In the Media
Eddie Bocanegra (B.A. Interdisciplinary Arts and Social Work '12) has been appointed to serve as a senior advisor for community violence intervention for the Assistant Attorney General in the Office of Justice Programs at the U.S. Department of Justice. Bocanegra's new appointment was featured in the Chicago Tribune. 
Justice Studies Instructor Edward Voci's Letter to the Editor about the U.S. Supreme Court was published by the Los Angeles Times. 
COVID-19 update
From Feb. 2-9, 2022, eight students and two employees reported positive COVID-19 tests. Four of the students and both employees were on campus. Since March 2020, a total of 129 employees and 401 students have self-reported to the University that they tested positive for COVID-19. Employees and students who feel sick should stay home. If you test positive for COVID-19, students should immediately notify Student Health Services, and employees should notify their supervisors and the Office of Human Resources. Additionally, faculty and staff are required to report positive and presumptive student COVID-19 cases and exposures to Student Health Services. When someone who has been on campus tests positive, Northeastern works with the Chicago Department of Public Health to determine the appropriate response, which differs greatly depending on the situation. We continue to follow Chicago Department of Public Health and Centers for Disease Control and Prevention (CDC) guidelines as we ensure proper protocols and preventative measures are in place for the health and safety of our students and employees. 
Student Health Services is currently verifying COVID-19 vaccination information for students and employees for this term. Data will be released in the coming weeks. It is expected that all students and employees will show proof of COVID-19 vaccination or testing in compliance with the current NEIU COVID-19 vaccination policy by Feb. 28, 2022. Non-compliance may result in disciplinary actions.
Other COVID-19 updates
Campus vaccination clinics and SHIELD Illinois COVID-19 testing are open and available for NEIU community members and the general public. 
The federal government is offering free at-home COVID-19 tests through the U.S. Postal Service. 
Free KN95 masks are available at City of Chicago alderman offices. It is recommended that residents call their alderman's office first to ensure they have supplies. Walgreens and CVS locations will also begin distributing free N95 masks provided by the federal government. 
The Illinois Department of Public Health will also distribute 225,000 free at-home COVID-19 tests to residents in vulnerable communities through Project Access
Covid Tests (Project ACT). Tests are available on a first-come, first-served basis to residents in specific Illinois ZIP codes. 
Northeastern has free surgical, KN95 and/or N95 masks available for students and employees. Masks have been distributed to offices and classrooms and are also available at the Welcome Desk at the Main Campus, the Jacob H. Carruthers Center for Inner City Studies and El Centro. 
Stay up to date on everything regarding COVID-19 by visiting the Return to Campus website. 
Follow Northeastern on Instagram, Facebook, YouTube and Twitter! Do you have a story tip? Let the Office of Public Relations know at public-relations@neiu.edu.