COVID-19 Testing on Campus
Testing is essential to confirm infection in cases and contacts, guide patient care and inform our understanding of disease transmission dynamics.
The University of Illinois SHIELD COVID-19 test is available on the main campus.  SHIELD testing will be staying with NEIU until 12/31/21. SHIELD testing is available to NEIU and the outside community 4 days a week.  M-W 9am-11am and Thu 1pm-3pm. Testing currently takes place in the space previously occupied by the bookstore in the Student Union.
The SHIELD test is saliva-based and non-invasive. It does not require medically trained personnel to administer. The saliva test has a sensitivity of 97% and a specificity of 99%, with very few false positives. High specificity combined with frequent testing makes the SHIELD saliva-based test extremely accurate.
---
Molecular and antigen tests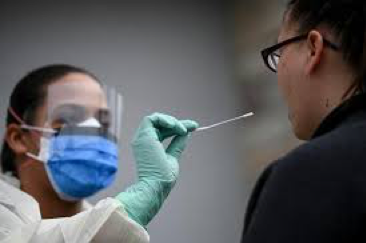 These tests detect the virus and can be used to diagnose active (acute) infection. Diagnostic molecular tests are used to detect the genetic sequence of the SARS-CoV-2 virus (COVID-19). Types of molecular tests are reverse transcription polymerase chain reaction (RT-PCR) and isothermal amplification. Antigen tests, in contrast, detect proteins on the surface of the virus.
PCR tests are preferred as antigen tests generally have lower sensitivity and, therefore, a greater risk for returning false-negative results. Because of this risk, the U.S. Food and Drug Administration (FDA) recommends that negative results from an antigen test be confirmed with an RT-PCR test.
Molecular tests are used for detection of SARS-CoV-2 (COVID-19) in people with symptoms:
For clinical care and guiding isolation protocols
For disease surveillance and contact tracing
For identifying potentially exposed healthcare personnel, including first responders, showing mild signs and symptoms. This helps prevent potential transmission of SARS-CoV-2 (COVID-19) to patients or other healthcare workers
Detection of SARS-CoV-2 (COVID-19) in people without symptoms:
Asymptomatic shedding of the virus may be detected with a molecular test or an antigen test. This can help identify carriers of COVID-19 and prevent spread
Serological Tests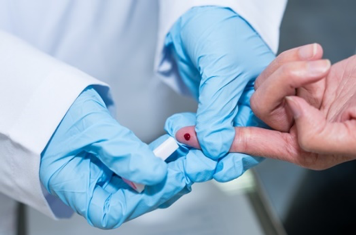 Serology tests don't directly detect the virus but instead measure antibodies to the virus that are present in the blood. Antibody tests can provide evidence of current or previous infection, because they indicate that the body produced an immune response to the virus. It can take over a week for antibodies to form following infection. Antibody tests are generally not intended to be used as a diagnostic tool for confirming acute infection, except in unusual circumstances.
At this time, it is not clear whether antibodies are protective, for how long, and at what level. Given the high likelihood of false-positive tests in a population with low antibody prevalence, antibody test results should be interpreted cautiously. Many of the antibody tests are not FDA approved. If you do undertake serological testing, ask that only FDA approved tests be utilized.
Testing Resources
The first step in determining whether a test is advised is to contact your primary care provider (PCP). If you do not have insurance or a PCP, testing is still available. Here are some recommended resources:
Rapid testing is available on a fee-for-service basis from Physicians Immediate Care.