"I don't understand why it's not a part of every child's history in Chicago," said Professor of Counselor Education and Inner City Studies and Coordinator of African and African American Studies program Sharon L. Bethea, Ph.D. "No child who goes to school in Chicago—public or private school—should not know this story."
The story is this: Black History Month is connected to Chicago.
Carter G. Woodson, often called the "Father of African American History," founded the Association for the Study of African American Life and History (ASALH) at the Wabash YMCA (also called the Wabash Y) in 1915. In 1926, Woodson—who earned his master's degree in history from the University of Chicago in 1908—created the first "Negro History Week" in February, which coincided with the birthdays of Abraham Lincoln and Frederick Douglass. In the 1960s, ASALH pushed for the shift from a week to a month and, since the mid-1970s, every U.S. president has issued proclamations endorsing ASALH's annual theme. 
The Wabash Y is located in Bronzeville not far from the Jacob H. Carruthers Center for Inner City Studies (CCICS). The Ancestor Northeastern Illinois University Professor Emeritus Conrad Worrill had close ties to the Wabash Y. In 1950, his father, Walter Worrill, was recruited to join the staff and over the next 21 years served as the Executive Director of the Wabash Avenue Branch, Executive Director of the Washington Park Branch and District Director of the Near South District of the YMCA of Metropolitan Chicago.
Dr. Bethea, who's from California, said the impact of being able to work with and learn from professors at CCICS and across NEIU was profound. Dr. Bethea was influenced by many scholars at CCICS, including Ancestors Professors Emeriti Drs. Anderson Thompson and Conrad Worrill (who was her Faculty Advisor), as well as Instructor Momma Yvonne Jones and Momma Ife Carruthers, both of whose activism and scholarship at the Kemetic Institute of Chicago are highly noteworthy. Dr. Bethea also understood and studied the legacies of Ancestors Dr. Donn F. Bailey and Dr. Jacob H. Carruthers Jr. (which the Center is named in honor of), and William "Doc" Speller, who was the first coordinator of Project Success, which was established in 1968.
"I learned so much of Chicago's Black history from being a professor at the Center for Inner City Studies," Dr. Bethea said. "So much history is seeped into that special space, that sacred space, that being a professor there, knowing that so many icons have taught there, was amazing. We should celebrate that history and honor those geniuses."
This year, Northeastern's Black History/Heritage Month celebration offers both in-person and virtual events, due to the continued impact of COVID-19. However, whether one attends an event online or in person, Dr. Bethea says events are centered around joy, even under difficult circumstances.
"The energy of anti-Blackness is everywhere," Dr. Bethea said. "But there's joy in Black History Month, which is really 24 hours a day, seven days a week, 365 days a year. It's just this month, the world celebrates with us."
That energy of anti-Blackness was deeply apparent as the world witnessed the murder of George Floyd in 2020.
"What happened to George Floyd was so visual," Dr. Bethea said. "For Black people it was traumatizing to see it, but a deep traumatizing wound because we've always lived it."
Dr. Bethea noted that without Darnella Frazier, who was 17 years old at the time, taking the video and sharing it, some people wouldn't have believed what happened.
"It's hard," Dr. Bethea said. "It's still hard for me. Not just because it happened, but because I cried for my ancestors for the last 4-500 years, for Native Americans who were victims of genocide. It dredges up all of these feelings that you don't know what to do with."
Northeastern responded to Floyd's death by heeding a call to action from Dr. Scott Hagan, President of North Central University in Minneapolis, Minnesota, and creating the George Floyd Social Justice Scholarship. The scholarship is given to NEIU students who are dedicated to pursuing leadership roles in the multifaceted, intersectional work of social justice. This year, there were more than 200 applicants for the scholarship. 
"There was joy in reviewing the applications and reading about students' work," said Dr. Bethea, who's also a part of the George Floyd Social Justice Scholarship Committee. "To hear the students tell their stories, it's not that they even focus on social justice—they are social justice. They do the work. They tell us what they do in the name of social justice."
Two recipients were selected for the scholarship this year: Tamaya Levy, who's a graduate student studying Linguistics, and Communication, Media and Theatre senior Javonti Mordican. They will give a presentation called "Rise Up: A Candid Conversation" from 12:30-2 p.m. Feb. 16 on the Main Campus in Alumni Hall-South, to share their personal experiences and work to promote social justice. The presentation will also be shown virtually via Zoom. 
"As a first-generation Black woman in academia, receiving this scholarship means that I can continue to do my studies and independent research at NEIU," Levy said. "I hope I can continue to honor my community with my successes." 
Levy, who advocates for linguistic variation, especially African American Language, believes language discrimination in academia and beyond should be challenged because language, identity and education are all interconnected. 
"Few classrooms examine the diverse forms of English and ultimately we are limiting our students' abilities to both express themselves and to engage with their communities," Levy said. "By recognizing the linguistic and cultural identities of individuals we can confront how we support students in our classrooms. People's language ideologies are always connected to their ideologies about the people who speak them. Social justice means providing all students with the type of education they not only deserve but are entitled to, an education that recognizes and celebrates their identities, experiences, and cultures inside and out of the classroom. Language discrimination has not been regarded in the same ways as sexism or racism but we often forget how powerful our words are."
Mordican was hesitant to attend a four-year institution right out of high school because he was unsure he could excel academically. Yet, he feels he quickly found his niche as a student leader and NEIU became his home away from home. He is now serving on Northeastern's Board of Trustees as the student trustee. 
"Given the vast number of applicants who applied for this scholarship it means a lot to me to have been considered for such a prestigious award," Mordican said. "I wish that I could share this wonderful achievement with more of my social justice leaders. The number of applicants communicates to me that there is a very real need for financial support for our community leaders." 
Dr. Bethea, who hopes Black History/Heritage Month events engage, enlighten and provide safe spaces for students to celebrate who they are, believes that by teaching others about Black history, Black people will become more recognized for their contributions and Black people can become more proud of who they are. 
"I always feel a bit melancholy when I'm in my classes and I tell students these stories about Black history and Black history in Chicago, and they don't know this history," Dr. Bethea said. " Then, once they learn it, I witness this transformation. I can see their whole spirit and identity transform. Just think, if I can do that now, when they're 18-, 19-, 20-, 21-years-old, watching them transform because they're hearing these stories about not only who they are as Black people or African descended people, but who they are as African descended people from Chicago, imagine what it would do for our young people if they were taught this history sooner." 
Dr. Bethea invites everyone to participate in Black History/Heritage Month events and learn more about African and African American history, especially as it relates to Chicago. 
"Everybody from here—no matter what walk of life—should understand the impact of Black people on Chicago, which is huge," Dr. Bethea said. "So much music came out of here. 'Soul Train' started here. House music started here. You can't talk about Chicago without talking about the importance of Black people, African descended people in Chicago. Chicago is Black America. Black America is Chicago."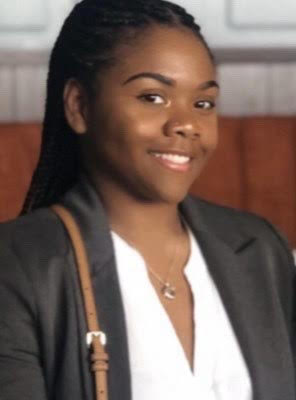 Tamaya Levy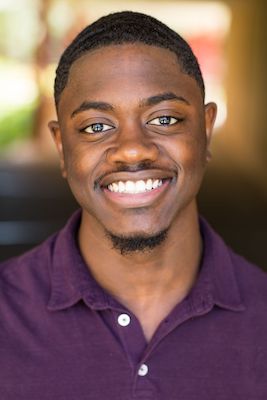 Javonti Mordican