Northeastern Illinois University's May Commencement was postponed, but we're still excited to celebrate the Class of 2020! Meet one spring graduate who's off to Yale, an alum who's now a professor at Princeton and a Pulitzer Prize finalist, and an instructor who's up for a Peabody award. Read about all this and more in this week's edition of Noteworthy at Northeastern.
Around the Commons
Next stop: the Ivy League
Northeastern is a long way from Brazil. When Victoria Puccini de Castro (pictured above) visited Chicago in 2015, she knew the school could help her achieve her dreams of studying abroad and earning her college degree. She may not have imagined that her choice would land her a full scholarship to an Ivy League university doctoral program. "I am extremely grateful to NEIU for many different reasons," Puccini de Castro said. "I came here and I only had my uncle in this country. So, I had to find my own family at NEIU and I think I did that." Now, four years later, not only has she earned her Bachelor of Science in Biology with a minor in Chemistry as a member of the University Honors Program, but she's also been accepted with full funding to Yale for a Ph.D. in the combined Biological and Biomedical Sciences program with a concentration in Molecular Cell Biology, Genetics, and Development. "At every turn, when I needed help, all I had to do was ask someone at NEIU and they would find a way to help me," Puccini de Castro said. "I had a great experience."
Congratulations, Class of 2020!
President Gloria J. Gibson shared a congratulatory message to the school's spring graduates on May 4, which would have been Commencement day before plans were disrupted by COVID-19. The University will also celebrate graduates by participating in #Graduation2020: Facebook and Instagram Celebrate the Class of 2020 at 1 p.m. Friday, May 15.
And there's more!
Events at home
Though its buildings are locked, Northeastern has adapted by creating remote events. 
This week's featured event comes from Northeastern alumnus Jean L. Ngoc Matelski-Boulware (B.A. '13 Psychology). Her film, "White Lotus Rising," is streaming live this week as part of Chicago Onscreen: At Home sponsored by the Chicago Park District. The film documents the work of artist Indira Johnson and the Ten Thousand Ripples multi-platform public arts project. It follows the installations of emerging Buddha sculptures, including those on Northeastern's Main Campus. 
View all of Northeastern's future events at neiu.edu/events. Please email public-relations@neiu.edu to submit events for consideration in future editions of Noteworthy at Northeastern. 
In the media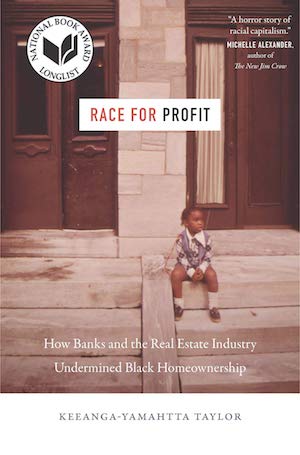 Pulitzer Prize finalist
Northeastern alumna Keeanga-Yamahtta Taylor (B.A. '07 Board of Governors) is a 2020 Pulitzer Prize Finalist in History. Her critically acclaimed book, "Race for Profit," examines exploitative real estate practices that did not end after housing discrimination was made illegal. This year's Pulitzer winners and finalists were listed in The New York Times. Taylor is currently an assistant professor of African American Studies at Princeton University. 
Also in the media
Communication, Media and Theater Instructor and Borderless Magazine Executive Director Nissa Rhee was recognized by PEN America as "Local Journalist Hero" for World Press Freedom Day alongside Borderless Magazine's Art Director Michelle Kanaar. 
Rhee is also part of the team that produced the podcast "70 million" which has been nominated for a Peabody Award. The nomination was mentioned in The Hollywood Reporter.  
Alumni leaders
The Alumni Association has launched a webpage to share stories about the work Northeastern graduates are doing related to COVID-19.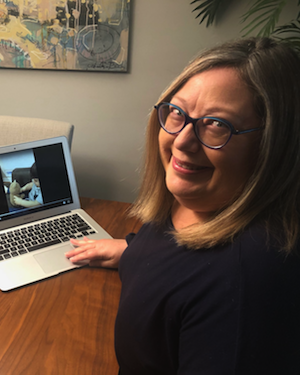 This week's featured alumni leader is Elizabeth Surlin Gordon, an Evanston-based writer who has written a book for toddlers about coping with the COVID-19 shelter at home challenges. The book, titled "Where is Everybody?," was inspired by her grandson, Lev. A portion of the proceeds are being donated to a local organization that serves children and families.
Those interested in sharing are encouraged to complete the COVID-19 Stories form. 
Student Support Spotlight
Alumni Association
Northeastern's Alumni Association is hosting drive-thru food drop-offs from noon-3 p.m. May 14 and May 21 to support the University's Student Pantry. Food will be collected in the Parking Lot D near the Alumni Center (Building I). The pantry has altered its delivery of services due to COVID-19. Students are now able to order food online. A food donation bin has also been placed at the University Police station to collect needed items throughout this time as other drop-off locations are now closed. Monetary contributions are also being collected online to support the Student Pantry and the Student Emergency Fund. Student Pantry questions may be directed to Christopher Maxwell at c-maxwell2@neiu.edu.
Follow Northeastern on Instagram, Facebook, YouTube and Twitter! Do you have a story tip? Let the Office of Public Relations know at public-relations@neiu.edu.