SAB Profiles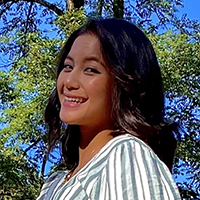 Mykee Vives
Vice President for Information
Mykee Vives is currently majoring in Psychology and History, with the hopes of going into either teaching or clinical psychology. She graduated from Adlai E. Stevenson High School in 2018 and started attending NEIU in 2020 after taking some time off for work opportunities abroad. When she's not at school, Mykee is an avid Brazilian jiu-jitsu competitor, competing in tournaments across the nation and internationally.
Her favorite snacks are Oreos!
Lori Light
Vice President for Outreach (Service)
I am junior and a Social Work major with a minor in Women's, Gender and Sexuality Studies. This is my first semester at NEIU. I transferred from Eastern Gateway Community College, where I was able to utilize my union benefits to get an associate in arts degree. I work full-time as a flight attendant for Southwest Airlines, and I want to use my degree in Social Work in future pursuits with union organizing and employee assistance peer counseling. I chose NEIU as my transfer school because of the affordability, the diversity of the student body and staff, as well as the convenient location. I decided to take my advisor's suggestion of applying for the Honors Program because of the additional support provided to Honors students. So far, I'm very happy with my decision. 
I love snacks, so it's hard to pick a favorite, but if I must, it would be chips and salsa.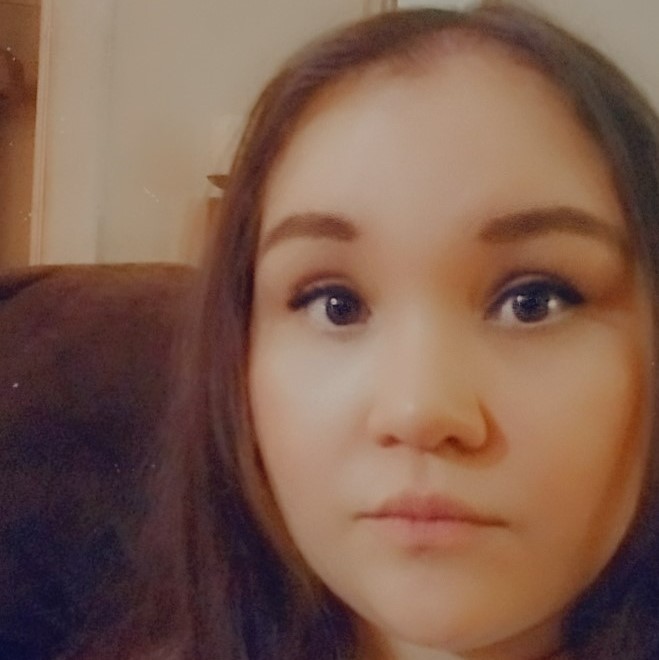 Rachel Hale
Junior Representative of SAB
Howdy! My name is Rachel Hale (she/her) and I'm this year's junior board representative for the University's Honors Program. I'm a Justice Studies major, with a minor in Creative Writing, and this is my second year here at NEIU (I transferred in from Harry S Truman College). I chose this school, originally because it is affordable and had the major I wanted. But I've really fallen in love with NEIU--it's a diverse community of passionate, hardworking and friendly students, faculty and staff. I wouldn't want to be anywhere else. I chose to be part of the Honors Program because I wanted the challenge, but also because I wanted to expand my social network and overcome my anxiety. 
I also serve as the president of the Pre-Law Society and I'm a WIP Peer Tutor with LSC/CAW.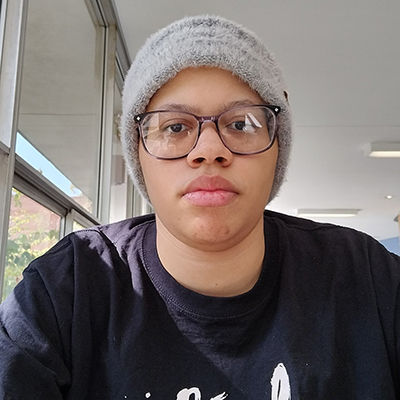 Sawyer Thomas
Sophomore Representative of SAB
I am a Communication, Media and Theatre major and LGBT Studies minor. Some of my life goals are to be a social media manager as well as open a shelter for homeless LGBTQIA+ youth. I chose NEIU because it has a program that encompasses my needs to become not only a social media manager but also to continue my family's legacy of attending this school. When I am not at school I like to play video games and bouldering.
My favorite snack is Takis.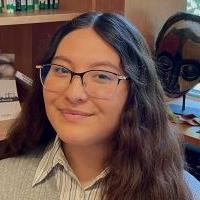 Andrea Almazan
Freshman Representative of SAB 
Hello! My name is Andrea Almazan and I am this year's freshman representative for the UHP Student Advisory Board. I am a first-generation Latina and I understand what it is like to navigate and acclimate to a new college world. This semester I will be finishing up my freshman year and I can already say that I have learned so much thanks to the UHP and Northeastern Illinois University (NEIU) community. I chose to attend NEIU for its welcoming environment and affordable tuition. Another reason NEIU appealed to me is the quality education with a smaller professor-to-student ratio, where you are not just a number. I had the opportunity to be involved on campus and I am looking forward to immersing myself even further as your freshman SAB member! I want to be a helping hand to all of our current and incoming freshmen, especially first-generation freshmen as well as students from various backgrounds. I wish you all the best of luck with your studies. Please do not hesitate to reach out to me with any questions, I am more than happy to help! 
Favorite snack: chocolate/sweets
Pronouns: she/her