SAB Profiles
Alvin Gutierrez
President of SAB
I am majoring in Elementary Education as I aspire to be an educator for my future students. I chose NEIU because it had an extraordinary education program for future teachers! Additionally, the diversity and small student-to-teacher ratio were key components to my academic success. I chose to partake within the University Honors Program because I wanted to enhance not only my academic performance and engagement on campus, but also to develop both social and professional skills in preparation for the workforce.
My favorite snack is mint chocolate chip ice cream.
Lori Light
Junior representative for the SAB 
I am junior and a Social Work major with a minor in Women's, Gender and Sexuality Studies. This is my first semester at NEIU. I transferred from Eastern Gateway Community College, where I was able to utilize my union benefits to get an associate in arts degree. I work full-time as a flight attendant for Southwest Airlines, and I want to use my degree in Social Work in future pursuits with union organizing and employee assistance peer counseling. I chose NEIU as my transfer school because of the affordability, the diversity of the student body and staff, as well as the convenient location. I decided to take my advisor's suggestion of applying for the Honors Program because of the additional support provided to Honors students. So far, I'm very happy with my decision. 
I love snacks, so it's hard to pick a favorite, but if I must, it would be chips and salsa.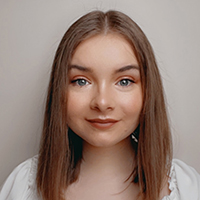 Lexi Leach
Vice President of the SAB
Hello! My name is Alexis Leach, but I prefer to be called Lexi. I am from Morris, Illinois, where I graduated from Morris Community High School in 2015. Now, I am a senior Biology major here at Northeastern Illinois University. I also act as the Vice President of the UHP Student Advisory Board! I hope to continue my academic career through pursuing a Ph.D. in an ecology-related field. My goal is to become a restoration researcher. Please feel free to contact me with any questions, or if you ever need someone to talk to.
P.S. A fun fact for y'all ... my favorite snack is edamame! I would eat this every day if I could!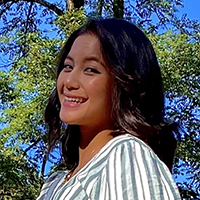 Mykee Vives
Mykee Vives is currently majoring in Psychology and History, with the hopes of going into either teaching or clinical psychology. She graduated from Adlai E Stevenson High School in 2018 and started attending NEIU in 2020 after taking some time off for work opportunities abroad. When she's not at school, Mykee is an avid Brazilian Jiu-Jitsu competitor, competing in tournaments across the nation and internationally. Her favorite snacks are Oreos!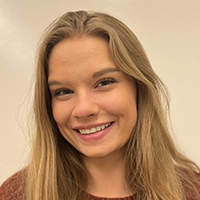 Megan Kaminski
Treasurer for the SAB
Given that I'm a transfer student, I chose to attend NEIU because it met the criteria that I was looking for in a transfer school. Since I knew that I wanted to major in both accounting and Spanish, I spent a considerable amount of time researching schools that offered programs in both of those fields. However, the deciding factor when choosing Northeastern was the fact that it is close to home. Being able to work and spend time with my family are just as important to me as getting an education, and being a student at NEIU provides me with the opportunity to do all three.
All throughout high school, I was an honors student. I was also a member of the honors program and the honors society at the college I previously attended. Choosing to do the honors program at Northeastern felt like less of a choice and more of an instinct for me. My educational career is an aspect of my life in which I take much pride, so becoming a member of a program that allows me to go above and beyond a traditional learning environment as a means of getting the most out of my education seemed like a logical choice to me. Choosing to continue with the honors program this year was a decision I made with the hope of becoming more involved in the NEIU community now that we are back on campus.
Favorite snack: White chocolate-covered pretzels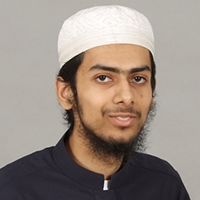 Muhammad Bangash
Senior Representative for the SAB
When selecting an undergraduate program to transfer to, I chose NEIU because of its affordability, similar educational experiences to community college because of the smaller student-to-faculty ratio, and numerous scholarship opportunities.
I chose UHP because in my future educational pathway I will deal with research and this program has given me the opportunity of adapting courses and an undergraduate thesis. In addition, exclusive merit scholarships, advising and expanding my connections through networking with the UHP community.
•Favorite snack is SunChips Original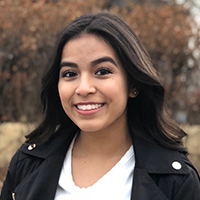 Jackelyn Castaneda
Vice President of Information for the SAB
I am the Vice President for Information in the student board for NEIU Honors Program. I transferred from Loyola Chicago University and went to Adlai Stevenson High School. I am a senior at NEIU, a Psychology major, and I would ideally like to conduct research in the social psychology field. My favorite snack that I eat every day would have to be almond butter and Nutella toast with chopped bananas on top.
I chose NEIU because I wanted more small-scale classes with faculty that would help students succeed. Financial stability was also a top priority to me, and NEIU provides many opportunities for students to apply for rewards, grants and scholarships.
I applied to the Honors Program because I wanted to really delve into my area of study and separate myself as a competitive student on this academic journey. I want to be an expert at what I do, and the Honors Program allows me to go into more depth of the things I am interested in. Not to mention the scholarship awards are a huge help in my overall goal of completing college with as little debt as possible. Thank you for this opportunity!