Northeastern Illinois University received another update to its credit rating this week. We also earned recognition as an official Tree Campus for the seventh year in a row. Read about these stories, upcoming events and more in this edition of Noteworthy at Northeastern. 
Around the Commons
Credit Upgrade
Northeastern Illinois University has received a one-notch upgrade to its credit rating from Moody's Investors Service. This continues a significant turnaround in the financial outlook of the University, after a three-notch upgrade from Moody's in December 2021. "As a result of these upgrades, the University can now pursue refinancing of its debt by taking advantage of lower interest rates if the market is favorable," President Gloria J. Gibson said. "The University can reap several benefits from the refinancing, including improved operational flexibility and increasing financial resources to invest back in the University community."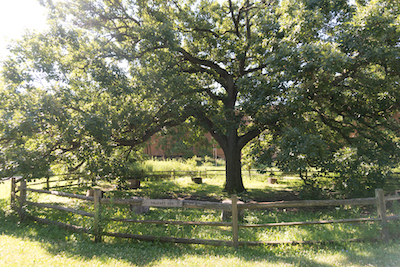 Tree campus 
For the seventh consecutive year, Northeastern Illinois University has received a Tree Campus USA recognition from the Arbor Day Foundation for promoting healthy trees and engaging the University community in conservation efforts. "NEIU staff and faculty across many departments collaborate to maintain a large and very diverse collection of tree species," Geography and Environmental Studies Instructor Robyn Flakne said. "These trees beautify our campus and provide food and shelter for insects, birds and other wildlife. They also provide our students with learning opportunities ranging from tree identification to maple syrup collection. The Arbor Day Foundation's Tree Campus Higher Education program honors the value we place on caring for, learning about, and celebrating our trees, and we look forward to continuing this productive relationship."
Week of Joy and Wellness
From May 2-7, Northeastern will celebrate a campus-wide Week of Joy and Wellness! This University-wide initiative will engage faculty, staff and students to celebrate our community, enhance campus wellness, uplift NEIU morale and identity, and share in each other's talents, achievements and passions. Current NEIU students and employees can reference the Targeted Announcement sent on April 28 for a complete schedule of events. 
And there's more!
Applying to NEIU? Use code ALUMREF (all caps) to receive a $30 application fee waiver! Learn more and apply today!
Registration for Summer and Fall 2022 classes is now open. Current and admitted students interested in taking summer classes are encouraged to talk to their academic advisor or contact the Registration Office at registration@neiu.edu or (773) 442-4040, or by visiting Enrollment Services in Room D 101.
Please note: NEIU has a COVID-19 Interim Policy in place, which requires masks to be worn on campus. 
To do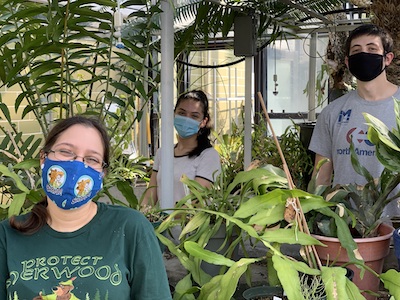 Get your Greens!
Come to Village Square on the Main Campus from 10 a.m.-4 p.m. Tuesday, May 3 for the Biology Department's annual plant sale. Take your pick of student-grown tomatoes, peppers, herbs and other garden vegetables, as well as houseplants, flowering plants and Illinois natives. Your support directly supports classroom and volunteer learning activities in the NEIU Biology greenhouse.
Scholarship Reception
Celebrate the launch of a new, groundbreaking full-ride scholarship at Northeastern! The Farzaneh Family Cyrus of Persia Scholarship will offer full-ride support for an incoming undergraduate student's tuition, books and fees for four academic years. The scholarship also includes one academic year of student housing at The Nest. Meet the Farzaneh Family, learn about the important historical figure, Cyrus the Great, and enjoy Persian food and dessert. Please RSVP, as space is limited. 
Coming next week
In the media
Ángel Vélez (B.A. '10 Justice Studies; M.A. '12 Educational Leadership) was named to Negocios Now's 2021 "Latinos 40 Under 40" list of young leaders in the Chicago metropolitan area. 
COVID-19 update
From April 20-27, 2022, eight students and six employees reported positive COVID-19 tests. One employee and three students were on campus. Since March 2020, a total of 157 employees and 444 students have self-reported to the University that they tested positive for COVID-19. Employees and students who feel sick should stay home. If you test positive for COVID-19, students should immediately notify Student Health Services, and employees should notify their supervisors and the Office of Human Resources. Additionally, faculty and staff are required to report positive and presumptive student COVID-19 cases and exposures to Student Health Services. When someone who has been on campus tests positive, Northeastern works with the Chicago Department of Public Health to determine the appropriate response, which differs greatly depending on the situation. We continue to follow Chicago Department of Public Health and Centers for Disease Control and Prevention (CDC) guidelines as we ensure proper protocols and preventative measures are in place for the health and safety of our students and employees. 
As of April 4, Student Health Services verified the following COVID-19 vaccination rates for Spring 2022: 
95% of NEIU employees are vaccinated; 78% of employees have received boosters
90% of students are vaccinated; 31% of students have received boosters
It is expected that all students and employees will show proof of COVID-19 vaccination or testing in compliance with the current NEIU COVID-19 vaccination policy. Noncompliance may result in disciplinary actions.
Other COVID-19 updates
Campus vaccination clinics have closed. Please review the Guidance for Coronavirus Vaccinations page to find vaccination sites. 
SHIELD Illinois COVID-19 testing remains open and available for NEIU community members and the general public.
Face masks are still required in all indoor public spaces at all NEIU locations. 
Northeastern has free surgical, KN95 and/or N95 masks available for students and employees. Masks have been distributed to offices and classrooms and are also available at the Welcome Desk at the Main Campus, the Jacob H. Carruthers Center for Inner City Studies and El Centro. 
The NEIU COVID-19 Interim Policy will remain in effect through the Spring 2022 semester.
The federal government is offering free at-home COVID-19 tests through the U.S. Postal Service. 
Stay up to date on everything regarding COVID-19 by visiting the Return to Campus website. 
Follow Northeastern on Instagram, Facebook, YouTube and Twitter! Do you have a story tip? Let the Office of Public Relations know at public-relations@neiu.edu.