Northeastern Illinois University will host a One Stop Admission fair to ensure prospective students have all the help they need to enroll. Mark your calendars now and plan to attend a special performance with Ensemble Español Spanish Dance Theater and a choir visiting all the way from Rome! Next week is also packed with other events including a blood drive at El Centro, a poetry slam at CCICS and the continuation of Asian Pacific Islander Desi American Heritage Month. Read about all this, the latest COVID-19 updates and more in this week's Noteworthy at Northeastern. 
Around the Commons
One Stop Admission Fair
Are you or someone you know interested in becoming a Northeastern student but don't know where to start or need some help completing the process? Get all the information you need at the One Stop Admission fair from 11 a.m.-5 p.m. Wednesday, April 13. Representatives from Admissions, the College of Arts and Sciences, Goodwin College of Education and College of Business and Technology will be on hand to help prospective students complete applications, submit transcripts, register for placement testing and receive admission decisions. Application fee waivers will also be given to students who attend this fair and have not yet applied to NEIU. Please sign up to attend and take the next step to becoming a Golden Eagle!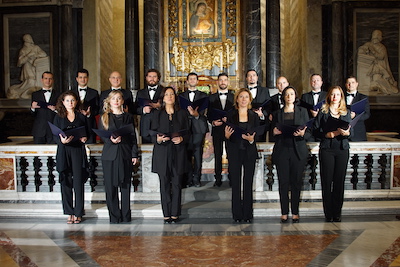 Choir from Rome visits NEIU
Northeastern Illinois University and Ensemble Español Spanish Dance Theater will host the Cardinal Bartolucci Foundation Choir from Rome at Northeastern Illinois University's Auditorium at 11:30 a.m. and 7:30 p.m. Friday, April 22. This event marks one of the choir's first performances in Chicago and will include a special tribute to Dame Libby Komaiko, late founder of the Ensemble Español. Dancers will accompany the choir for a unique performance of "Habanera" from Bizet's "Carmen."
And there's more! 
Applying to NEIU? Use code ALUMREF (all caps) to receive a $30 application fee waiver!
Registration for Summer and Fall 2022 classes is now open. Current and admitted students interested in taking summer classes are encouraged to talk to their academic advisor or contact the Registration Office at registration@neiu.edu or (773) 442-4040, or by visiting Enrollment Services in Room D 101.
Online voting for the 2022-2023 Student Government Association elections will be held from 8 a.m. April 11 through 4 p.m. April 17. 
To do
Blood Drive at El Centro
Northeastern Illinois University El Centro, in partnership with Versiti Blood Center of Illinois, State Rep. Jaime Andrade and State Senator Cristina Pacione-Zayas, will host a blood drive/donación de sangre from 2-7 p.m. Tuesday, April 12 at El Centro, 3390 N. Avondale Ave. Photo ID and face mask required. Please sign up in advance. For more information, call (773) 267-2880 or email info@staterep40.com.
APIDA Heritage Month
The Angelina Pedroso Center for Diversity and Intercultural Affairs invites the University community to celebrate Asian Pacific Islander Desi American (APIDA+) Heritage Month. The Pedroso Center will offer a series of in-person and virtual events throughout April. Next week's events include: 
NEIU Libraries has compiled reading and viewing recommendations celebrating APIDA+ authors as well as works that reflect the lives and experiences of the APIDA+ community. All materials in the APIDA+ Virtual Book Display are available as e-books or online resources through the NEIU Libraries. 
To view the complete schedule and sign up for more events, visit the 2022 APIDA+ Heritage Month webpage. 
Annual Poetry Slam at CCICS
Celebrate National Poetry Month at the Jacob H. Carruthers Center for Inner City Studies from 6-8:30 p.m. April 14 as they host their 4th Annual Poetry Slam! This year's theme is "Together we heal. Together we rise." Prizes will be awarded. Please sign up to attend. This event is free and open to the public.
Please note: NEIU has a COVID-19 Interim Policy in place, which requires masks to be worn in all indoor public spaces at all NEIU locations.
Coming next week
In the Media
The Ensemble Español Spanish Dance Theater and the Cardinal Bartolucci Foundation Choir performance has received coverage from several media outlets, including Opera Wire and the Chicago Tribune. 
COVID-19 update
From March 30-April 6, 2022, three students and two employees reported positive COVID-19 tests. One employee and two students were on campus. Since March 2020, a total of 142 employees and 424 students have self-reported to the University that they tested positive for COVID-19. Employees and students who feel sick should stay home. If you test positive for COVID-19, students should immediately notify Student Health Services, and employees should notify their supervisors and the Office of Human Resources. Additionally, faculty and staff are required to report positive and presumptive student COVID-19 cases and exposures to Student Health Services. When someone who has been on campus tests positive, Northeastern works with the Chicago Department of Public Health to determine the appropriate response, which differs greatly depending on the situation. We continue to follow Chicago Department of Public Health and Centers for Disease Control and Prevention (CDC) guidelines as we ensure proper protocols and preventative measures are in place for the health and safety of our students and employees. 
As of April 4, Student Health Services has currently verified the following COVID-19 vaccination rates for Spring 2022: 
95% of NEIU employees are vaccinated; 78% of employees have received boosters
90% of students are vaccinated; 31% of students have received boosters
It is expected that all students and employees will show proof of COVID-19 vaccination or testing in compliance with the current NEIU COVID-19 vaccination policy. Noncompliance may result in disciplinary actions.
Other COVID-19 updates
Campus vaccination clinics have closed. Please review the Guidance for Coronavirus Vaccinations page to find vaccination sites. 
SHIELD Illinois COVID-19 testing remains open and available for NEIU community members and the general public.
Northeastern has free surgical, KN95 and/or N95 masks available for students and employees. Masks have been distributed to offices and classrooms and are also available at the Welcome Desk at the Main Campus, the Jacob H. Carruthers Center for Inner City Studies and El Centro. 
The NEIU COVID-19 Interim Policy will remain in effect through the Spring 2022 semester.
The federal government is offering free at-home COVID-19 tests through the U.S. Postal Service. 
Stay up to date on everything regarding COVID-19 by visiting the Return to Campus website. 
Follow Northeastern on Instagram, Facebook, YouTube and Twitter! Do you have a story tip? Let the Office of Public Relations know at public-relations@neiu.edu.