Northeastern Illinois University is proud to recognize the hard work of its research professors. Meet the 2022 Bernard J. Brommel Distinguished Research Professor, learn about our Juneteenth celebration and more in this edition of Noteworthy at Northeastern. 
Around the Commons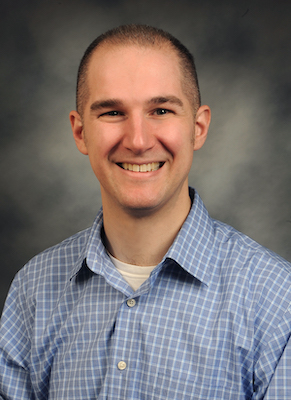 2022 Bernard J. Brommel Distinguished Research Professor
Professor of Biology Aaron Schirmer has been honored with Northeastern Illinois University's 2022 Bernard J. Brommel Distinguished Research Professor award. The late Bernard J. Brommel, Professor Emeritus, established the award to be given annually to the tenured or tenure-track member of the Northeastern faculty who best demonstrates excellence in research and scholarship. "I am humbled to receive this award, and be among the ranks of all of the incredible professors who were previously named Brommel Distinguished Research Professors," Schirmer said. "I absolutely could not have earned this honor without the hard work of my students and the robust collaborations with my colleagues at NEIU, Northwestern University, the Lincoln Park Zoo, Lafayette University, and the University of California San Diego. I feel fortunate to be part of a department, college, and university that are incredibly supportive and have made this work and receiving this award possible." 
Commemorating Juneteenth
A Juneteenth Celebration will be held at 6 p.m. on Friday, June 17 at the Jacob H. Carruthers Center for Inner City Studies (CCICS), 700. E. Oakwood Blvd. The keynote speaker will be H.E. Hilda Suka-Mafudze, the Permanent Representative of the African Union Mission to the U.S. Other speakers include President Gloria J. Gibson, Interim Dean of the Goodwin College of Education and CCICS Director Andrea Evans, and Assistant Professor of Social Work Aissetu Ibrahima. A dinner will be served. Tickets are free, but registration is required. Donations will be accepted. This event is open to the general public and is sponsored by the African Diaspora Sixth Region Illinois Association (ADSRA), Africa Global Chamber of Commerce (AGCCC), Republic of Congo, Comoros, Cabo Verde, Demera Ethiopian Restaurant, the Consulate General of the Republic of Egypt in Chicago, Ethiopian Airlines, Rainbow Push Coalition and the Afrolatinos Historical Society.  
And there's more!
NEIU graduate students can apply to become Research and Creative Activities Assistants. The deadline for applications has been extended to June 15.  
There's still time to apply for Fall 2022! The deadline for domestic applicants is July 15. The deadline for international applicants is June 15. Use code ALUMREF (all caps) to receive a $30 application fee waiver.
First-time, full-time freshmen can qualify for the NEIU For You scholarship, which can be renewed for up to four years as long as students meet the eligibility requirements. A separate application is not required to be considered for this funding. All students need to do is apply to NEIU! 
Current and admitted students interested in taking summer classes are encouraged to talk to their academic advisor or contact the Registration Office at registration@neiu.edu or (773) 442-4040, or by visiting Enrollment Services in Room D 101. If you plan to take a summer course, register today! 
Fall 2022 registration is open. Schedule an appointment with your academic advisor to plan your course schedule. 
To Do
Alumni and Family Day at Six Flags 
The deadline to register and purchase tickets for Alumni and Family Day at Six Flags Great America is 11:59 p.m. Friday, June 10! Whether you're a student, employee or alum, join the NEIU Alumni Association for a day of thrills on Saturday, June 18. Tickets are $60 and include entrance to Great America and Hurricane Harbor, all-you-can-eat lunch buffet, a 2022 season pass (good for unlimited visits to Six Flags through Sept. 5, 2022) and day of event parking. Tickets are limited! All purchases are limited to six tickets per person. Guests 2 years of age and younger are free and do not require a ticket. Once purchased, tickets are non-refundable, even if lost.
More to do
In the Media
American Spanish Dance and Music Festival
Ensemble Español, in residence at Northeastern Illinois University, was featured in the Chicago Tribune. The company will host the 46th American Spanish and Dance Music Festival through June 19 at the North Shore Center for the Performing Arts, 9501 Skokie Blvd., Skokie, Illinois. As part of the festival, there will be a symposium titled "Black and Brown Roots to Spanish and Dance Music" June 14-17. "Flamenco Passion," which features live music and dance, including three world premieres, will run June 17-19. A VIP event will be held on June 17. To purchase tickets and for more information visit northshorecenter.org/ee/ or call (847) 673-6300. Use discount code NEIU5 for reduced-price admission. 
COVID-19 update
From June 1-8, 2022, two students and six employees reported positive COVID-19 tests. Two employees and two students were on campus. Since March 2020, a total of 195 employees and 466 students have self-reported to the University that they tested positive for COVID-19. 
Employees and students who feel sick should stay home. If you test positive for COVID-19, students should immediately notify Student Health Services, and employees should notify their supervisors and the Office of Human Resources. Additionally, faculty and staff are required to report positive and presumptive student COVID-19 cases and exposures to Student Health Services. When someone who has been on campus tests positive, Northeastern works with the Chicago Department of Public Health to determine the appropriate response, which differs greatly depending on the situation. We continue to follow Chicago Department of Public Health and Centers for Disease Control and Prevention (CDC) guidelines as we ensure proper protocols and preventative measures are in place for the health and safety of our students and employees. 
As of April 4, Student Health Services verified the following COVID-19 vaccination rates for Spring 2022: 
95% of NEIU employees are vaccinated; 78% of employees have received boosters
90% of students are vaccinated; 31% of students have received boosters
Other COVID-19 updates
Northeastern Illinois University highly recommends wearing masks indoors, as Chicago has moved into the high COVID-19 transmission risk level per CDC guidelines. Northeastern has free surgical, KN95 and/or N95 masks available for students and employees. Masks have been distributed to offices and classrooms and are also available at the Welcome Desk at the Main Campus, the Jacob H. Carruthers Center for Inner City Studies and El Centro. 
Campus vaccination clinics have closed. Please review the Guidance for Coronavirus Vaccinations page to find vaccination sites. 
SHIELD Illinois COVID-19 testing remains open and available for NEIU community members and the general public. However, hours of operation for the Main Campus have changed. SHIELD testing on the Main Campus is scheduled to continue through June; testing at El Centro and CCICS is scheduled to continue through July. 
The federal government is offering free at-home COVID-19 tests through the U.S. Postal Service. 
Stay up to date on everything regarding COVID-19 by visiting the COVID-19 Response website. 
Follow Northeastern on Instagram, Facebook, YouTube and Twitter! Do you have a story tip? Let the Office of Public Relations know at public-relations@neiu.edu.