Northeastern Illinois University began the academic year with exciting announcements that highlight our commitment to equity, diversity and inclusion. Read the latest University updates in Noteworthy at Northeastern.
Around the Commons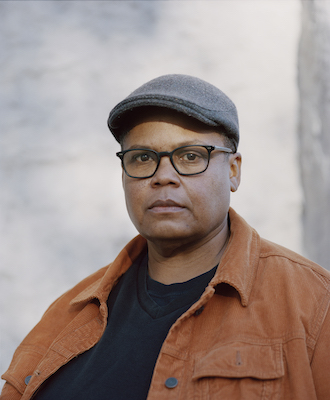 Presidential Lecture Series
Northeastern Illinois University is pleased to announce the speaker for the newly relaunched Presidential Lecture Series will be acclaimed author, historian and scholar Keeanga-Yamahtta Taylor. "An Evening with Keeanga-Yamahtta Taylor" will take place at 7 p.m. Thursday, Sept. 15 in the Auditorium on the Main Campus, 3701 W. Bryn Mawr Ave. Taylor is one of the nation's most prominent scholars on Black liberation politics, social movements and racial inequality. Her book, "Race for Profit: How Banks and the Real Estate Industry Undermined Black Homeownership," was a semifinalist for the 2019 National Book Award and a finalist for the Pulitzer Prize in History in 2020. In 2021, she was awarded the MacArthur Fellowship—informally known as the "genius grant"—and a Guggenheim Fellowship. Taylor earned her Bachelor of Arts degree from Northeastern Illinois University in 2007 through the Board of Governor's program, known today as the Interdisciplinary Studies program. She earned her master's and doctoral degrees from Northwestern University, where she is currently the Leon Forrest Professor of African American Studies.
Office of Equity, Diversity and Inclusion
On Aug. 23, Northeastern President Gloria J. Gibson announced the official development of the Office of Equity, Diversity and Inclusion. Under the Executive Director of Equity, Diversity and Inclusion Dr. Shireen Roshanravan, the office will continue to implement initiatives to achieve greater equity and inclusivity for all members of the Northeastern community.
And there's more!
To do
Citizens' History of Bronzeville Kickoff Celebration
Northeastern's Jacob H. Carruthers Center for Inner City Studies (CCICS) invites the University community to the Citizens' History of Bronzeville Kickoff Celebration from 6-9 p.m. Thursday, Sept. 1 to explore the neighborhood's history, culture, music and more. Rediscover Bronzeville's rich history with a panel discussion featuring award-winning columnist John Fountain; author, speaker and public historian Michele Duster; President and CEO of Chicago Defender Charities Myiti Sengstacke-Rice; and founder of the Bronzeville Historical Society Sherry Williams. The discussion will be moderated by Associate Professor of Urban Community Studies Zada Johnson. It is co-sponsored by the National Endowment for the Humanities, the National Writing Project, and the Illinois Writing Project, in collaboration with CCICS and the Bronzeville Historical Society.
"The Trial of Vivian Ware"
The Chicago Film Society presents "The Trial of Vivian Ware," directed by William K. Howard from the Museum of Modern Art at 7:30 p.m. Wednesday, Aug. 31 in the Auditorium of the Main Campus. The screening is preceded by the 1945 short film, "Microphones" featuring The Three Stooges, which will be presented on 16mm film. Tickets cost $5 with a Northeastern ID and $10 for the general public. "The Trial of Vivian Ware" will be presented on 35mm film. This event is sponsored by the Department of Communication, Media and Theatre. All audience members are encouraged to wear a face mask and be socially distanced while seated.
More to do
In the Media
Instructor of Applied String Bass and Bass Guitar Matt Ulery's new release, "Become Giant," was featured in The Reader and is available through Bandcamp.
COVID-19 update
In accordance with guidelines set forth by the Centers for Disease Control (CDC), Northeastern has adopted new strategies for mitigating COVID-19. Contact tracing will be conducted as needed. However, weekly reports of positive cases and vaccination rates will no longer be reported. If you test positive for COVID-19, students should immediately notify Student Health Services, and employees should notify their supervisors and the Office of Human Resources. Additionally, faculty and staff are required to report positive and presumptive student COVID-19 cases and exposures to Student Health Services. We continue to follow Chicago Department of Public Health and Centers for Disease Control and Prevention (CDC) guidelines as we ensure proper protocols and preventative measures are in place for the health and safety of our students and employees.
Stay up to date on everything regarding COVID-19 by visiting the COVID-19 Response website. 
Follow Northeastern on Instagram, Facebook, YouTube and Twitter! Do you have a story tip? Let the Office of Public Relations know at public-relations@neiu.edu.