Northeastern Illinois University was awarded a five-year, $1.3 million Ronald E. McNair Postbaccalaureate Achievement Program grant from the U.S. Department of Education! Read about the great work this program does to help students achieve their academic and professional goals. Plus, review all the upcoming events for Latinx Heritage Month and more in the latest edition of Noteworthy at Northeastern.
Around the Commons
Supporting the next generation of of leaders
The U.S. Department of Education has awarded Northeastern Illinois University a five-year, $1.3 million Ronald E. McNair Postbaccalaureate Achievement Program grant. Northeastern is the recipient of one of 189 new grant awards to institutions of higher education. In total, $51.7 million in McNair grants were awarded across the country. Through McNair grant funding, projects at institutions of higher education provide students opportunities for research or other scholarly activities, such as summer internships and seminars. McNair-funded initiatives also prepare students for doctoral study through tutoring, academic counseling, and assistance with securing admission to and financial assistance for enrollment in graduate programs. "The McNair Scholars Program is a critical resource to support first-generation, low-income and/or underrepresented students in their pursuit of graduate degrees," said Northeastern's Director of the McNair Scholars Program Deborah Klos Dehring. "The McNair Scholars Program staff are proud to continue this mission and cultivate an active community of NEIU McNair Scholars."
ChicagoCHEC Annual Forum
The Chicago Cancer Health Equity Collaborative (CHEC) has announced details for its 7th Annual Community Forum. The event will be held from 11 a.m.-1:30 p.m. Thursday, Sept. 22 and Friday, Sept. 23. "Since 2017, ChicagoCHEC has made great strides in reducing cancer health inequities across Chicago and particularly for NEIU, by creating new and innovative educational and research opportunities for students, faculty and whenever possible, for University staff and NEIU's surrounding community," said Christina Ciecierski, Principal Investigator of ChicagoCHEC and Professor of Economics at Northeastern Illinois University. Participants can attend in person at NEIU's El Centro, located at 3390 N. Avondale Ave., and virtually via Zoom.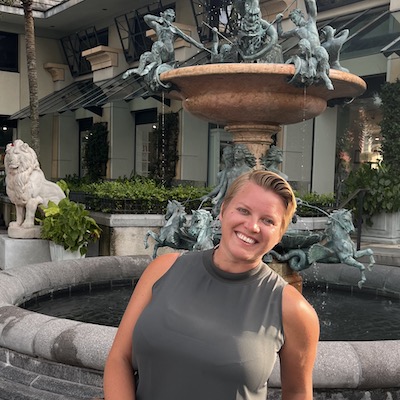 outstanding teaching assistant
Katharine Izzo (B.S. Earth Science, current student) was selected as an Outstanding Teaching Assistant from the National Association of Geoscience Teachers. "It is exciting to be seen as an outstanding tutor by the Earth Science professors at NEIU," Izzo said. "It has been such a joy to be a part of this department and be involved in aiding my fellow undergrads in the complexities of our planet for the last two years. I have gleaned so much wisdom from tutoring students and learning from Earth Science professors, and I hope to continue to be involved with the Earth Science Department here at NEIU even after graduation this year."
And there's more!
To do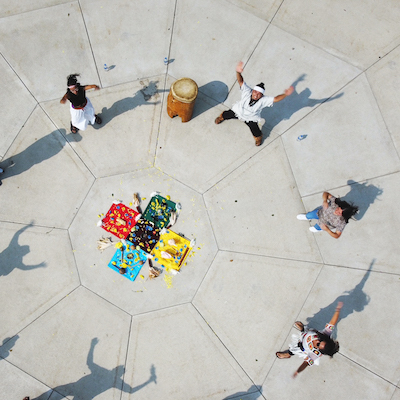 Latinx Heritage Month
Northeastern Illinois University is proud to be the longest-standing four-year public Hispanic-Serving Institution (HSI) in the Midwest. Please join the Angelina Pedroso Center for Diversity and Intercultural Affairs in celebrating Latinx Heritage Month. Upcoming events include: 
NEIU Libraries has also put together a set of online resources to celebrate Latinx Heritage Month. 
One Book, One Chicago
Northeastern Illinois University and the Chicago Public Library partner for a discussion of this year's One Book, One Chicago: Art Spiegelman's "The Complete Maus: A Survivor's Tale" at 5:30 p.m. Sept. 20 in Room SU 103 on the Main Campus. This event will be held in person and online. Advance sign-up is required to receive the Zoom link. 
More to do
In the media
COVID-19 updates
In accordance with guidelines set forth by the Centers for Disease Control (CDC), Northeastern has adopted new strategies for mitigating COVID-19. Contact tracing will be conducted as needed. However, weekly reports of positive cases and vaccination rates will no longer be reported. If you test positive for COVID-19, students should immediately notify Student Health Services, and employees should notify their supervisors and the Office of Human Resources. Additionally, faculty and staff are required to report positive and presumptive student COVID-19 cases and exposures to Student Health Services. We continue to follow Chicago Department of Public Health and Centers for Disease Control and Prevention (CDC) guidelines as we ensure proper protocols and preventative measures are in place for the health and safety of our students and employees.
Stay up to date on everything regarding COVID-19 by visiting the COVID-19 Response website. 
Follow Northeastern on Instagram, Facebook, YouTube and Twitter! Do you have a story tip? Let the Office of Public Relations know at public-relations@neiu.edu.