Northeastern Illinois University Assistant Professor of TESOL Ulugbek Nurmukhamedov has co-edited his first book, "New Ways in Teaching with Games." The book is part of TESOL Press's "New Ways in Teaching" series.                                     
"One thing I'm excited about is that 'New Ways of Teaching with Games' was something TESOL Press didn't have," Nurmukhamedov said. "So if you go to Amazon, there are books about using games in classrooms, but they're independently published. There's nothing wrong with a book being independently published, but TESOL is the largest English language teaching organization in the world, particularly in North America. So, publishing this book with TESOL Press about teaching English is a great success."
The book also features a component TESOL Press has never had with another publication—a website with videos dedicated to showing people how to play the games discussed in the book.
"The cool thing about this is that each chapter has an accompanying YouTube video," Nurmukhamedov said. "When you go to a bookseller and purchase a game, it comes with instructions, but sometimes it's a good idea to see how someone is playing the game. We included these videos not because it's an innovation, but so that the chapters in the book could be easily understood by people all over the world."
Nurmukhamedov is originally from Uzbekistan and learned English as his second language.
"When I was learning English in Uzbekistan, I don't remember playing games to learn the language," Nurmukhamedov said. "Games are usually not looked at as activities for language learning. In this volume, we did our best to integrate games that were useful for language learning purposes."
The book is broken down into six types of games—traditional pencil and paper games, dice games, board games, card games, technology-mediated games and miscellaneous games—in order to allow educators to utilize the resources that are most available to them to put lessons into practice.
In addition to Nurmukhamedov co-editing the book with his mentor and colleague Randall Sadler, two Northeastern TESOL professors, Theodora H. Bofman and Gina J. Wells, read parts of the book's proposals and gave ideas on how to improve the quality of the book. Three of Nurmukhamedov's former Northeastern students also contributed to the project.
Former Northeastern student Evrim Dervis (M.A. TESOL) contributed "Dicing Lightning." Viktoria Nagy (M.A. '17 TESOL) was able to record the video of Dervis' game. Current Northeastern M.A. TESOL student Christina E. A. Abella contributed two games to the book: "Crazy Conjunction Combinations" and "Die, Sentence, Die."
"In my experience, no matter what age my students are, they are always interested in learning new games to practice class materials," said Nagy, who is now an instructor in Northeastern's TESOL department. "In today's age of technology and constant distractions, it's easy to lose focus and motivation. Gamifying activities significantly improves students' engagement. In the end, it helps them take more ownership of their learning, it gets them to think outside the box and it brings in some healthy competition—not to mention great fun! 'New Ways in Teaching with Games' is a collection of classroom activities and games that are suitable for a wide age range, and I believe it will be a huge asset to ESL teachers and students."
Nurmukhamedov and Sadler recently presented about the book at the Illinois Teachers of English to Speakers of Other Languages – Bilingual Education 2020 Convention and were scheduled to present at the TESOL 2020 International Convention and English Language Expo, which was canceled due to the COVID-19 outbreak. However, since the book's call for proposals received more than 300 submissions, the co-editors are already considering the possibility of editing a second volume. Nurmukhamedov is also considering proposing a course at Northeastern that is all about teaching with games.
"I hope that these games will spice up some of the classroom activities in different parts of the world," Nurmukhamedov said. "English teachers from all over the world contributed to this book. In each game there's an element of fun, but also language learning. As many educators have had to switch from in-person to remote learning, and many parents are also in the position of having to teach their children at home, it is my hope that this book can be a resource to them to remind people that learning can be fun."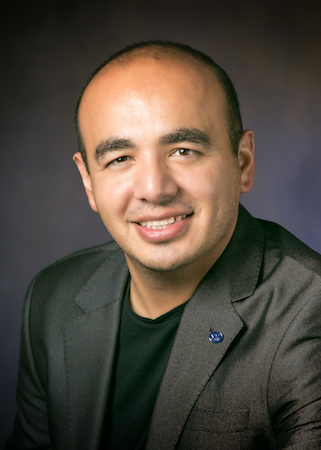 Ulugbek Nurmukhamedov