Professor of Political Science Sangmin Bae has been honored with Northeastern Illinois University's 2021 Bernard J. Brommel Distinguished Research Professor award.
The late Bernard J. Brommel, Professor Emeritus, established the award to be given annually to the tenured or tenure-track member of the Northeastern faculty who best demonstrates excellence in research and scholarship.
The award was presented at the 2021 Faculty Institute on Aug. 18.
Bae's research has always centered around asking the broad question of why people (or states) behave in the ways they do. Within political science, she has researched themes of human rights and human security, exploring the role of norms in international relations. Her first book, "When the State No Longer Kills: International Human Rights Norms and Abolition of Capital Punishment," examined why some countries abolish the death penalty while others do not, and analyzed the role of international human rights norms in domestic politics specifically pertaining to issues of the death penalty. Her second book, "Human Security, Changing States and Global Responses," was co-edited with Professor Makoto Maruyama at the University of Tokyo. It explored the political relevance of human security as opposed to narrowly defined "homeland" or "national security." Bae's current book project, "From Chrysanthemum to Sword?: Japan's Balancing Act between Human Security and Rearmament," explores how Japan can "reconcile the seemingly contradictory political approaches of human security and military normalization." Her research has been published in more than 30 peer-reviewed journals and book chapters.  
"On a practical level, my research intends to help translate some of the general lessons into a more concrete program of action for advocates of human rights and human security," Bae said. "By synthesizing work across disciplines and issues, I seek to create new perspectives on emerging problems. My work seeks to integrate laterally between academic disciplines and vertically between the academy and the world of practice."
Bae has involved students in her research projects as a way to help them sharpen their critical and analytical thinking and writing skills. She has also co-authored articles with undergraduate and graduate students and presented alongside students at academic conferences.
"I view scholarship and teaching as mutually sustaining endeavors and believe in a correlation between success in scholarship and success in the classroom," Bae said. "Research (knowledge creation) and teaching (dissemination) are two sides of the same coin. For me, knowledge creation, discovery, and dissemination all occur in the classroom."  
As the Brommel Distinguished Research Professor, Bae will receive a cash award of $5,000. She will make a presentation about her research and creative activities to the Northeastern community at a later date. 
"Dr. Brommel left a significant legacy at NEIU as a great teacher, mentor, scholar, and philanthropist," Bae said. "I am extremely honored to earn this recognition named after Dr. Brommel. I hope my research exemplifies his commitment to excellence and his spirit of humanity."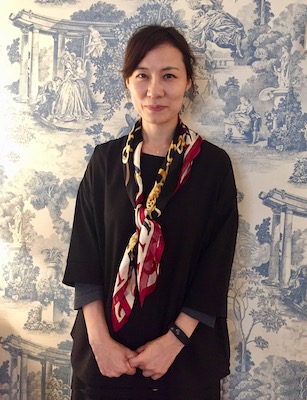 Sangmin Bae