As 2022 comes to a close, Northeastern Illinois University wishes all our students, employees, alumni and friends a very joyous holiday season. In our last issue of the year, read the highlights of the December 2022 Commencement and meet our 2022 Lincoln Laureate. All this and more is in Noteworthy at Northeastern. 
Around the Commons
December 2022 Commencement Recap
U.S. Sen. Richard J. Durbin encouraged graduates to pursue their goals with a combination of wisdom and compassion during Northeastern Illinois University's December 2022 Commencement ceremony at Credit Union 1 Arena. Northeastern awarded Durbin an honorary Doctor of Humane Letters in recognition of his service to the United States, the State of Illinois and, more specifically, his achievements in the U.S. Senate to pass legislation on behalf of students, and his fight to pass and protect the Deferred Action for Childhood Arrivals (DACA) program. In 2001, Durbin also introduced the Development, Relief, and Education for Alien Minors (DREAM) Act to protect individuals who receive DACA from deportation, as well as allow them to have a path to U.S. citizenship. Student speaker Herminia Maldonado ('22 B.A. Spanish), gave a moving speech, recalling how her inspiration to complete her degree came from her daughter—a police officer—and her husband, a member of the U.S. Army who served for more than 35 years and who was killed in an accident during Operation Iraqi Freedom eight years ago. President Gloria J. Gibson reminded the graduates that Northeastern is their "home," as she celebrated their success. "On behalf of the entire Northeastern Illinois University community— faculty, staff, students, alumni, our many friends and supporters, and those who for generations have worked to sustain this very special place—I extend to each of you our heartfelt congratulations and the very best," Gibson said. "Congratulations, Class of 2022. I am very, very proud of you."
Photos from the ceremony are viewable on NEIU's Instagram.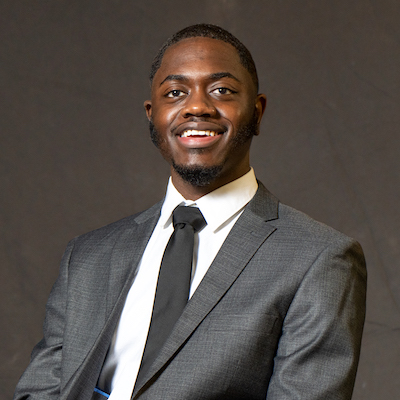 2022 Lincoln Laureate
Northeastern Illinois University has selected Communication, Media and Theatre (CMT) major Javonti Mordican as its 2022 Lincoln Academy Student Laureate. Every fall semester, The Lincoln Academy of Illinois honors one graduating senior from each university in the state who demonstrates leadership and service contributions on campus and beyond, academic success, and extracurricular achievements. "I feel honored to be named The Lincoln Academy Student Laureate for the 2022 academic year," Mordican said. "When I got the news, I couldn't believe it. These recognitions are truly a blessing and a reflection of the hard work, time and commitment that I put into my education. Being first-generation I knew I would need to have to be serious and intentional about obtaining my degree from NEIU. My goal during my time here at NEIU has always been to do well. I'm proud to represent my family and my community in a positive manner."
And there's more!
Northeastern Illinois University will be closed from Dec. 23, 2022-Jan. 2, 2023, in observance of December Break. The University will reopen on Tuesday, Jan. 3, 2023. 
Associate Professor of Computer Science Rachel F. Adler, Associate Professor of Mathematics Joseph Hibdon, Associate Professor of Teacher Education Hanna Kim, Instructor of Physics Scott Mayle, Senior Director of Grants and Sponsored Initiatives Brittany Pines, and Professor of Physics and Associate Dean of College of Arts and Sciences Sudha Srinivas published the article "Assessing computational thinking across a STEM curriculum for pre-service teachers" in Education and Information Technologies.
To do
"Bachelor Mother"
The Chicago Film Society presents "Bachelor Mother," directed by Garson Kanin from RKO Radio Pictures at 7:30 p.m. Wednesday, Dec. 21 in the Auditorium of the Main Campus. The screening is preceded by the 1957 short film, "Bachelor Father: 'Bentley Versus the Girl Scouts,'" which will be presented on 16mm film. Tickets cost $5 with a Northeastern ID and $10 for the general public. "Stay Hungry" will be presented on 35mm film. This event is sponsored by the Department of Communication, Media and Theatre. All audience members are encouraged to wear a face mask and be socially distanced while seated.
In the media
COVID-19 updates
In accordance with guidelines set forth by the Centers for Disease Control (CDC), Northeastern has adopted new strategies for mitigating COVID-19. Contact tracing will be conducted as needed. However, weekly reports of positive cases and vaccination rates will no longer be reported. If you test positive for COVID-19, students should immediately notify Student Health Services, and employees should notify their supervisors and the Office of Human Resources. Additionally, faculty and staff are required to report positive and presumptive student COVID-19 cases and exposures to Student Health Services. We continue to follow Chicago Department of Public Health and Centers for Disease Control and Prevention (CDC) guidelines as we ensure proper protocols and preventative measures are in place for the health and safety of our students and employees.
Free at-home rapid antigen COVID-19 tests are available to residential households in the U.S. from USPS.com. 
Stay up to date on everything regarding COVID-19 by visiting the COVID-19 Response website. 
Follow Northeastern on Instagram, Facebook, YouTube and Twitter! Do you have a story tip? Let the Office of Public Relations know at public-relations@neiu.edu.