Welcome, Golden Eagles! Fall 2022 classes begin today and Northeastern is excited to have you here. Get inspired for the semester by checking out the latest University updates in Noteworthy at Northeastern.
Around the Commons
Ready for what's next
Hey, Northeastern! This is your moment! We've been breaking barriers and changing lives for more than 150 years. As you step into the Fall 2022 semester, take a look back at our incredible history and know you're a part of something great. Get ready! Your moment is here! 
COVID-19 Recommendations for Fall 2022
Throughout the COVID-19 pandemic, Northeastern Illinois University has consistently followed a multilayered approach to mitigation measures based on federal, state and local mandates and guidance. Based on the recommendations of Northeastern's Emergency Management Team, new recommendations for the University community regarding face masks, vaccination, testing and more are currently in effect. Let's each do our part to keep ourselves and our University community healthy.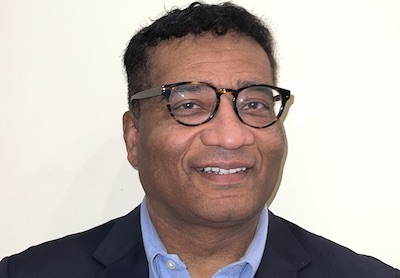 New Executive Director of Marketing and Communications
After a nationwide search, Northeastern Illinois University has named Christopher Childers as its new Executive Director of Marketing and Communications. He will start on Aug. 29 and will report directly to President Gloria J. Gibson, as well as sit on the President's Cabinet.
And there's more!
Course materials are now available through the virtual bookstore. New students and parents can review the virtual bookstore FAQ to learn more. 
Be sure to review the Academic Calendar for all deadlines relating to registration, University holidays and payment schedules.
From Aug. 18-28, the Ronald Williams Library will have modified hours. It will be open 8 a.m.-6 p.m. Monday through Friday, 9 a.m.-5 p.m. Saturday and noon-8 p.m. Sunday. Regular semester hours will resume Aug. 29.
To do
"Livin' Large!"
The Chicago Film Society presents "Livin' Large," directed by Michael Schultz from The Samuel Goldwyn Company at 7:30 p.m. Wednesday, Aug. 24 in the Auditorium of the Main Campus. The screening is preceded by the 1976 short film, "Sparkle," which will be presented on 16mm film. Tickets cost $5 with a Northeastern ID and $10 for the general public. "Livin' Large" will be presented on 35mm film. This event is sponsored by the Department of Communication, Media and Theatre. All audience members are encouraged to wear a face mask and be socially distanced while seated.
In the Media
Professor of Women's Gender and Sexuality Studies and Educational Inquiry and Curriculum Studies Erica R. Meiners co-authored an op-ed in Truthout titled "As Governments Push Us 'Back to Normal,' Don't Forget About Prison Conditions." Meiners also co-authored the article "shelter/in/place," which was published in a special issue of the journal Visual Arts Research. Her co-authored book, "Abolition. Feminism. Now." was reviewed in the Los Angeles Review of Books, and also in Signs: Journal of Women and Culture in Society. 
COVID-19 update
From Aug. 10-17, 2022, four employees and two students reported positive COVID-19 tests. None were on campus. Since March 2020, a total of 266 employees and 484 students have self-reported to the University that they tested positive for COVID-19. Employees and students who feel sick should stay home. If you test positive for COVID-19, students should immediately notify Student Health Services, and employees should notify their supervisors and the Office of Human Resources. Additionally, faculty and staff are required to report positive and presumptive student COVID-19 cases and exposures to Student Health Services. When someone who has been on campus tests positive, Northeastern works with the Chicago Department of Public Health to determine the appropriate response, which differs greatly depending on the situation. We continue to follow Chicago Department of Public Health and Centers for Disease Control and Prevention (CDC) guidelines as we ensure proper protocols and preventative measures are in place for the health and safety of our students and employees.
Other COVID-19 updates
Northeastern Illinois University highly recommends wearing masks indoors, as Chicago remains at the high COVID-19 transmission risk level per CDC guidelines. Northeastern has free surgical, KN95 and/or N95 masks available for students and employees. Masks have been distributed to offices and classrooms and are also available at the Welcome Desk at the Main Campus, the Jacob H. Carruthers Center for Inner City Studies and El Centro. 
Campus vaccination clinics are now closed. Please review the Guidance for Coronavirus Vaccinations page to find vaccination sites.
The federal government is offering free at-home COVID-19 tests through the U.S. Postal Service. 
Stay up to date on everything regarding COVID-19 by visiting the COVID-19 Response website. 
Follow Northeastern on Instagram, Facebook, YouTube and Twitter! Do you have a story tip? Let the Office of Public Relations know at public-relations@neiu.edu.