Summer semester is in full swing, so let's heat things up with a closer look at the Student Center for Science Engagement. Read all about the services and resources it provides, plus the latest University accolades and a look ahead to the next season of the Jewel Box Series!
Around the Commons
Science student engagement
In the six years since its launch, the Student Center for Science Engagement is proving to be a valuable and versatile resource for hundreds of students in the science, technology, engineering and math disciplines. The goal is not only to graduate those students, but also to provide them with a holistic preparation for their post-graduation lives, whether that's in industry, government agency or academia.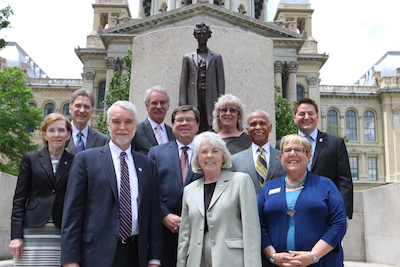 Fight for funding
President Sharon Hahs joined presidents and board of trustee chairs representing each of Illinois' nine public universities to meet face-to-face with top legislative leaders May 26 to urge support for higher education funding in the state's fiscal 2016 budget.
Special needs endorsement
Ensemble Español Spanish Dance Theater has received a special needs performance endorsement for its outreach educational performance program, "Spain's Dancing Rhythms." The program is a presentation of the music, songs and dances of Spain in a variety of ballets, traditional folkloric suites and Flamenco dramas.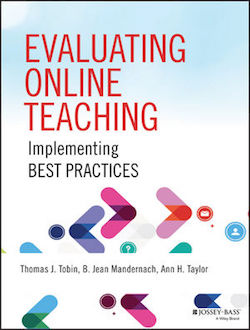 Tobin publishes book
Thomas J. Tobin, coordinator of learning technologies in the Center for Teaching and Learning, has co-authored the first comprehensive book on creating a more effective system for evaluating online teaching. "Evaluating Online Teaching: Implementing Best Practices" recommends various strategies for effectively measuring the quality of online teaching, providing the tools and guidance that faculty members and administrators need.
And there's more!
In the media
WAND-TV reported that Gov. Bruce Rauner has appointed Craig Johnson (B.A. '82 Secondary Education – History) as a director at the Illinois State Tollway Authority.
Chicago magazine included Julie Iromuanya's novel on its list of "10 Great Books for This Summer." The Masters Review and Bustle also gave the book positive reviews.
To do
Jewel Box season
The Jewel Box Series will return for the 2015-16 season with another spectacular lineup. Now in its 16th year, the series has consistently brought renowned artists from all over the world to perform in Northeastern's acoustically superior Recital Hall and spacious Auditorium. The eight-concert series will kick off on Friday, Sept. 18, and offer music from a variety of genres through May 20, 2016.
Mark your calendar!
#FollowFriday
Action in Admissions
Northeastern will host Campus Preview Day on June 4. Prospective students can meet faculty members, learn about student organizations, tour the Main Campus and connect with scholarship and financial aid experts. In addition to Campus Preview Day, Enrollment Services hosts related events throughout the year, including information sessions, Transfer Tuesday, and Jump Start Friday. Be among the first to know about upcoming events! Like the Northeastern Illinois University Admissions Facebook page and subscribe to their Events feed.
Do you have a story tip? Let the public relations office know!
Mike Hines, director of public relations, m-hines@neiu.edu, (773) 442-4240