With students like ours, Northeastern Illinois University always has reasons to be proud. In this week's edition of Noteworthy at Northeastern, read about one of the highest-performing students in the College of Business and Management, five fellowships awarded with the help of the Career Development Center, and a high honor for a student in the Human Resource Development program.
Around the Commons
'No stopping her'
Anna Davydova (pictured above) isn't worried about setting career goals—at least not yet. On track to earn her Bachelor of Science degree in Accounting in 2018, Davydova is focused on only one thing: passing the Uniform Certified Public Accountant Examination. "Once she passes the CPA exam, there will be no stopping her," Associate Professor of Management Information Systems Charletta Gutierrez said. "Anna has that drive, that potential. She will be very successful in whatever she chooses to do." Read more about this outstanding student.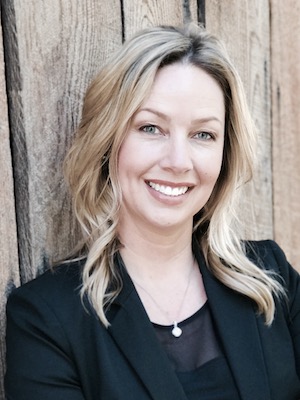 ATDChi student ambassador
Human Resource Development (HRD) major Jennifer Fitzgerald has been named 2017-18 student ambassador for the Chicagoland Chapter of the Association for Talent Development (ATDChi). ATDChi is a regional organization of human resource development professionals from all industries, styles of practice and areas of HRD application (consulting, training, organizational change and evaluation, for example). Founded in 1943, ATDChi is the oldest—and one of the three largest—ATD chapters in the nation, and is among the most influential.
Five student fellows
With support from the Career Development Center, Northeastern students Hamza Hashlamoun, Alivia Heuer, Shawna Johnson, Jesus Martinez and Shulonda Qualls have been accepted to the 2017 America Needs You Fellow program. The national program provides mentorship and intensive career development for first-generation college students.
And there's more!
Watch Assistant Professor of Social Work Aimee Hilado's video about her new book, "Models for Practice With Immigrants and Refugees: Collaboration, Cultural Awareness and Integrative Theory."
Professor of Psychology Masami Takahashi is an organizer of the Diverse International Approaches Conference taking place in Chicago on June 9-10. Registration is required for the conference, which is free and open to the public.
Ensemble Español will perform June 2 at Studebaker Theater in the grand finale of the Third Annual Stomping Grounds series.
In the media
Where's the sand?
Is the shoreline erosion around Lake Michigan getting worse? In a Chicago Tribune story on the topic, retired Professor Charles Shabica said the sand isn't disappearing—it's just farther from shore. "Once you're in water 18 feet or deeper, it's hard for waves to move sand back to shore," Shabica told the Tribune. "Sand stays there and moves off-shore, because the lake is like a bowl, and sand has the tendency to want to roll downhill."
Also in the media ...
The Pioneer Press published a story about Special Education Instructor Elizabeth Howes' retirement from Niles North High School in Skokie.
The Pioneer Press published a story about Bill Palmer (B.A. '75 Speech; M.A. '95 Education), who will deliver Barrington High School's commencement speech. Palmer dropped out of the high school in 1969 before becoming a successful adult.
To do
NEIU Weekend
Registration is now open for NEIU Weekend, scheduled for Sept. 15-16! Alumni, students, parents, faculty, staff and friends are all welcome as Northeastern kicks off the celebration of its 150th anniversary with live music, campus tours, a family picnic and of course the Golden Gala Alumni Awards.
American Spanish Dance & Music Festival
The stage of the North Shore Center for the Performing Arts will see the world premieres of three new choreographies in "Raices – Yesterday is Tomorrow," part of Ensemble Español Spanish Dance Theater's 2017 American Spanish Dance & Music Festival that runs June 7-24. The annual event includes performances, classes, seminars and lectures showcasing the elegance and passion of Spain's dance, music and culture.
Mark your calendar!
#FollowFriday
Northeastern Illinois University
We want to hear from you! Tell us about your love for Northeastern, your success stories and your memories. Ask us a question or make a suggestion. Find, like and follow Northeastern on social media and join the conversation! We're on Facebook, Twitter, Instagram, LinkedIn and YouTube. See you there!
Do you have a story tip? Let the public relations office know!
Mike Hines, Director of Public Relations, m-hines@neiu.edu, (773) 442-4240