There's so much to do at Northeastern Illinois University this autumn, and we're just getting started! From the presentation of original plays to academic lectures and entertainers from across the globe, there's something for everyone. Read about campus happenings and make plans to join in the fun. It's all in the latest edition of Noteworthy at Northeastern. 
Around the Commons
Nuevas Voces
Stage Center Theatre kicks off their 2022-2023 season with the 6th Annual Nuevas Voces 10-Minute Play Contest and Festival directed by Communication, Media and Theatre faculty member Dan Wirth. This year's awardees are: 
1st Place, $250 prize: "Impasse" by Nathan Baltudis
2nd Place, $200 prize: "Three Friends" by Gabriel Olvera-Cabral
3rd Place, $150 prize: "Members Only" by Melony Aponte
Additionally, three honorable mention prizes have been announced, each with a $75 prize. These awards go to:
Honorable Mention: "Vaccination-Recover" by Ivory Banks
Honorable Mention: "Beautiful Daughter" by Wyn Thomas
Honorable Mention: "Especially When I'm Driving" by Melanie Baker
The top three plays will be presented through Oct. 1 at Stage Center Theatre. Tickets are free for NEIU students, faculty and staff and $12 for the general public. Masks are required for all audience members. 
The Nuevas Voces Playwriting Contest and Festival was founded by Northeastern alumnus and former professor Jim Blair to create a platform for new playwrights at Northeastern and throughout Chicago.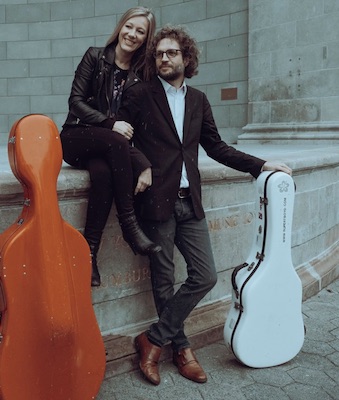 Boyd Meets Girl
The 2022-2023 Jewel Box Series kicks off at 7:30 p.m. on Sept. 30 with Boyd Meets Girl. Australian classical guitarist Rupert Boyd and American cellist Laura Metcalf have toured the world sharing their eclectic mix of music from Debussy and Bach to Radiohead and Beyoncé, and their two studio albums have been streamed well over two million times on Spotify alone. Both acclaimed soloists in their own right, Boyd has been described as "truly evocative" by The Washington Post, and as "a player who deserves to be heard" by Classical Guitar Magazine, while Metcalf, also a member of the ensembles Break of Reality and The Overlook, has been called "brilliant" by Gramophone. Boyd Meets Girl has toured throughout the U.S., India, Nepal, New Zealand and every state and territory in Australia, including engagements at Caramoor, Newport Music Festival, Bargemusic, Moab Music Festival and many others. Don't miss your chance to get your tickets and see them in NEIU's Recital Hall!
Jazzy Mondays 
The Great Black Music Project at the Jacob H. Carruthers Center for Inner City Studies (CCICS) will host their next Jazzy Mondays event at 6:30 p.m. on Oct. 3. This performance will feature jazz diva Bobbi Wilsyn with Miguel de la Cerna (keys), Marlene Rosenberg (bass) and Frank Morrison (drums). Jazzy Mondays is hosted by Emmy Award-winner Joan Collaso and Iris Dunmore of the Black United Fund. Admission is $15. Reservations are strongly recommended and can be made via email at gbmpjazzymondays@gmail.com. Without a reservation, admission is first-come, first-served, and cash only at the door. Jazzy Mondays are held the first Monday of each month. 
Audrey Reynolds Distinguished Teaching Award Lecture
Professor of Biology Pamela Geddes, recipient of the 2022 Audrey Reynolds Distinguished Teaching Award, will present "It Takes a Village: The Transformative Role of Teachers at NEIU" at 3 p.m. on Tuesday, Oct. 4. A reception will follow the lecture. Professor Emerita of Linguistics Audrey Reynolds established the award to be given annually to a tenured member of the Northeastern faculty who best demonstrates distinguished teaching. 
Graduate Open House
Looking to increase your earning potential, make a career change or gain specialized knowledge? Join Northeastern's College of Graduate Studies and Research for an open house from 6-8 p.m. on Oct. 6. Meet with faculty and advisors from more than 50 graduate programs in business, education, counseling, social sciences, liberal and fine arts, and physical sciences to learn how earning a graduate degree or certificate from NEIU can propel your career to the next level. Advance sign-up is encouraged. 
And there's more! 
To do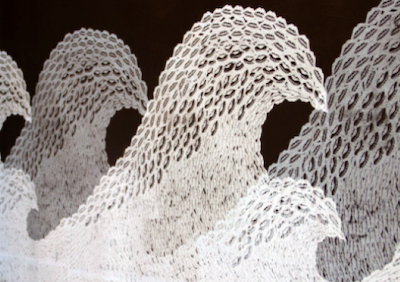 "Where She Comes From"
Curated by Pia Singh, "Where She Comes From" presents practices by Janhanvi Khemka, Kushala Vora, Ashwini Bhat, Neha Puri Dhir, and Falaks Vasa. Their work shines a light on the potent force of an other/feminine leading principle, drawn from the perspective of five artists living between India and the U.S. The exhibition runs Oct. 3-28. A reception will be held from 5:30-8 p.m. Oct. 6 in the Fine Arts Center Gallery. 
Latinx Heritage Month
Northeastern Illinois University is proud to be the longest-standing four-year public Hispanic-Serving Institution (HSI) in the Midwest. Please join the Angelina Pedroso Center for Diversity and Intercultural Affairs in celebrating Latinx Heritage Month. 
NEIU Libraries has also put together a set of online resources to celebrate Latinx Heritage Month. 
Breast Cancer Walk-a-Thon and Discussion 
Visit CCICS from noon-3 p.m. on Oct. 7 for their annual Breast Cancer Walk-a-Thon and Discussion in honor of Breast Cancer Awareness Month. There will be snacks and giveaways! Contact Monica Smith at m-smith5@neiu.edu for more information.
More to do
In the media
Ensemble Español
Ensemble Español, the premier Spanish Dance Company and Center in the United States in-residence at Northeastern Illinois University's Department of Music and Dance, was featured by ABC 7 as part of their coverage of Hispanic Heritage Month. They will be performing at the Auditorium Theatre on Oct. 1. Use promo code LUPI25 to receive a 25% discount on tickets. Ensemble Español will also be hosting a series of Flamenco Master Classes with La Lupi Oct. 4, 6 and 8 on the Main Campus. 
Protests in Iran
Associate Professor of History Mateo Mohammad Farzaneh and alumna Jacqueline Saper (B.S. '94 Accounting) were part of a discussion on WTTW's "Chicago Tonight" about the rallies held around the world in response to the death of Mahsa Amini, a 22-year-old woman who died after being apprehended by the morality police in Iran. 
Also in the media
Northeastern's El Centro, which was designed by Juan Gabriel Moreno and his firm JGMA, was featured in a WTTW article titled "10 Latino Architects Whose Work Can Be Found Around Chicago." Moreno is a Colombian-born architect. He received an honorary degree from Northeastern earlier this year when he delivered the Spring 2022 Commencement address. 
COVID-19 updates
In accordance with guidelines set forth by the Centers for Disease Control (CDC), Northeastern has adopted new strategies for mitigating COVID-19. Contact tracing will be conducted as needed. However, weekly reports of positive cases and vaccination rates will no longer be reported. If you test positive for COVID-19, students should immediately notify Student Health Services, and employees should notify their supervisors and the Office of Human Resources. Additionally, faculty and staff are required to report positive and presumptive student COVID-19 cases and exposures to Student Health Services. We continue to follow Chicago Department of Public Health and Centers for Disease Control and Prevention (CDC) guidelines as we ensure proper protocols and preventative measures are in place for the health and safety of our students and employees.
Stay up to date on everything regarding COVID-19 by visiting the COVID-19 Response website. 
Follow Northeastern on Instagram, Facebook, YouTube and Twitter! Do you have a story tip? Let the Office of Public Relations know at public-relations@neiu.edu.