COVID-19 has disrupted daily life around the world—and Northeastern Illinois University is no exception. Read about the University's response to the virus and resources that have been made available to students, faculty and staff in this week's Noteworthy at Northeastern.
Around the Commons 
Coronavirus response
Northeastern has extended spring break by a week, suspended face-to-face instruction, canceled events and implemented work from home procedures as countermeasures to the spread of COVID-19. Northeastern has formed a COVID-19 Task Force that is providing information and regular updates at neiu.edu/coronavirus. This website includes frequently asked questions, illness prevention tips, coronavirus anxiety management tips, a list of adjusted hours and services for units across the University and much more. The Task Force can be reached at coronavirus@neiu.edu for questions or comments.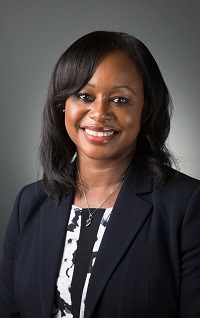 A new dean
Katrina Bell-Jordan has been appointed dean of the College of Arts and Sciences. Bell-Jordan came to Northeastern as an assistant professor in 1997, joining the Department of Communication, Media and Theatre. She later served as chair from 2007 to 2014, before joining the College of Arts and Sciences as associate dean in 2015. Bell-Jordan has served as interim dean of the college since July 2017.
UHP students  
Three University Honors Program students and two recent alumni presented their research at the 2020 Honors Council of the Illinois Region Spring Symposium that took place Jan. 29 at the University of St. Francis in Joliet, Ill. The students and their topics were: 
Katelyn Juerjens, English major, presented "Consuming the World: Racist Tastes, Gendered Spaces, and Politicized Foods"
Rebekah Monroe, Psychology major, presented "The Effect of Religious Trauma on Gendered Adults in the United States Using Social Identity Theory and Intersectionality"
Evita Subkowski (B.S. '19 General Business Administration) presented "Brand Linguistics: Study of Sound Symbolism and Consumer Language Fluency on Brand Name Attitudes and Perceptions"
Magdelene Thebaud, Social Work major, presented "The Association between Mandatory Arrest and Intimate Partner Homicides"
Carolina Vazquez-Torres, (B.S. '19 Computer Science) presented "Benchmarking Applicability of Cryptographic Wireless Communication over Arduino Platforms"
In addition to this presentation, Monroe's paper, "The Relationship Between Religious Trauma, Sex, Gender Roles, and Sexuality of Adults in the United States Using Social Identity Theory," was accepted for publication in the Spring 2020 edition of the Undergraduate Journal of Psychology at Berkeley.
Climate and culture survey
As part of its efforts to embrace a culture of inclusion, Northeastern continues its campus climate and culture assessment to evaluate its living, learning and working environment. (See the breakdown of participation on the NEIyou site.) When the survey closes, the resulting assessment will allow NEIU to improve its campus climate by addressing the challenges and seizing the opportunities identified in the assessment. All students and employees are encouraged to take the anonymous survey and then enter an awards drawing. 
Society of Actuaries
Northeastern is now listed in the Society of Actuaries (SOA) Universities and Colleges with Actuarial Programs, in the tier Introductory Curriculum (UCAP-IC). In order to be included in the SOA's UCAP, a department, program or university must demonstrate that it has courses that prepare for at least two actuarial exams, and have at least one of the three VEE (Validation by Educational Experience) subjects approved (Economics, Accounting and Finance, Applied Statistics). The SOA approved the following courses to meet these requirements:
MATH 347 - Probability for Actuaries with Actuarial Exam Preparation, taught in Spring 2019, course preparing for SOA Exam P (Probability)
MATH 357 - Financial Mathematics for Actuaries with Actuarial Exam Preparation, taught in Fall 2019, course preparing for SOA Exam FM (Financial Mathematics). 
ECON 303 - Intermediate Macroeconomics Theory
ECON 304 - Intermediate Microeconomics Theory
This recognition further demonstrates Northeastern's ability to prepare students for careers in actuary.
And there's more!
Student Government Association Senator Natalia Borowska, Council of Clubs Representative Liliana Armas Sernas and Student Government Association Advisor Rae Joyce Baguilat gave a presentation about how student governments can support their undocumented students at the Conference on Student Government Associations from March 6-8 in Houston, Texas.
Assistant Professor of English Ryan Poll was interviewed for the NEIUideas podcast. In this latest episode of the podcast, Poll discusses his research on Star Wars, the concept of the working class hero, Jordan Peele's film and television projects, and the value of popular culture studies.
In the media
Prevention Magazine spoke with Gerontology Program Coordinator and Associate Professor of Psychology Lisa Hollis-Sawyer for a story about feeling younger at any age.
Follow Northeastern on Instagram, Facebook, YouTube and Twitter! Do you have a story tip? Let the Office of Public Relations know at public-relations@neiu.edu.