Congratulations to Northeastern Illinois University's Class of 2018! We've got photos, stories and videos from Commencement, plus news on two state book awards and the season's final Jewel Box Series concert in this week's edition of Noteworthy at Northeastern.
Around the Commons
A message to open doors
United States Congressman Luis V. Gutiérrez encouraged students to honor the trailblazers who made their education possible and to in turn open doors for future generations during his Commencement address to the graduates. Northeastern awarded Gutiérrez an honorary Doctor of Humane Letters in recognition of his achievements. Gutiérrez, a Northeastern alumnus who earned his Bachelor of Arts in English in 1976, is in his 12th term serving Illinois' Fourth District and in November announced he will not seek a 13th term. Be sure to check out some of the best photos from Commencement.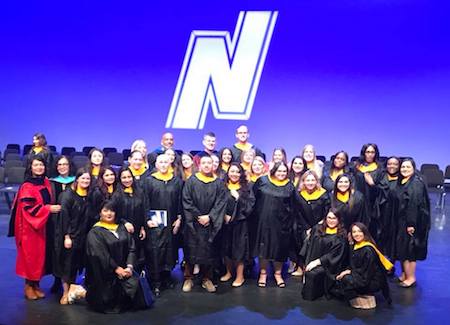 Our first M.S.W. graduates
Northeastern experienced something new during Commencement: The first cohort of students from the Master of Social Work (M.S.W.) Program crossed the stage. "This cohort of students should be commended on their pioneer spirit," M.S.W. Program Director Troy Harden said. "We're proud of our first graduates. They represented our program well through the College of Graduate Studies and Research and will represent us well in the community for years to come."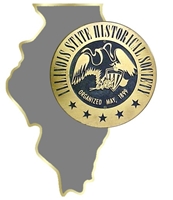 History book awards
Two books with connections to Northeastern were recognized during the Illinois State Historical Society's 2018 Annual Awards on May 5 in Springfield. "Northeastern Illinois University: The First 150 Years," the University's comprehensive history written by alumnus Richard Lindberg (B.A. '74 History; M.A. '87 History), and "Liquid Capital: Making the Chicago Waterfront," the first book by Associate Professor of History Joshua Salzmann, both earned Scholarly Publications honors.
A grant for teaching in Arabic
STARTALK, an organization whose mission is to increase the number of United States citizens learning, speaking and teaching critical need foreign languages, has awarded Northeastern a $57,328 grant for a new Multilingual Learning Center program. The intensive teacher training summer program, STARTALK: Summer 2018 Language Teacher Training Institute, will train a group of 20 to 25 Arabic-language speakers and educators to teach elementary-age students by equipping them with curriculum development and foreign language instruction pedagogy.
And there's more!
In the media
Jeff Awards nominee
The Chicago Tribune reported that the 2018 Non-Equity Jeff Award nominations include Communication, Media, and Theatre Instructor G "Max" Maxin IV. Maxin is honored this year for his lighting design for the BoHo Theatre production of "Cyrano." Last year the Chicago Tribune also noted Maxin's nomination for the 2017 Non-Equity Jeff Award for lighting design for the musical "Urinetown." The Joseph Jefferson Awards celebrate the vitality of Chicago-area theatre by recognizing excellence through recommendations, awards and honors.
Also in the media ...
Inside Higher Ed reported that Gloria Gibson has been named president at Northeastern.
To do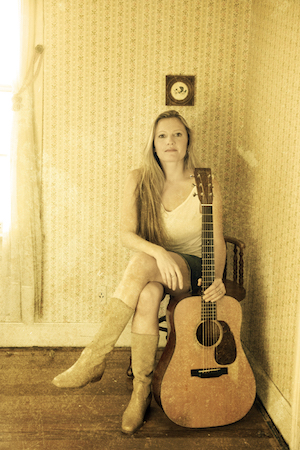 Jewel Box Series
Rebecca Frazier and Hit & Run Bluegrass will perform May 18 as part of the Jewel Box Series. Frazier achieved notoriety in the bluegrass world as the first woman ever to appear on the cover of Flatpicking Guitar Magazine, and is widely known for her work with award-winning Colorado-based band Hit & Run.
Mark your calendar!
#FollowFriday
NEIU on YouTube
Are you looking for highlights from Commencement? Subscribe to Northeastern's YouTube account to get alerts when those videos are posted—and stick around for more videos about the students, events and activities from around the University!
Do you have a story tip? Let the public relations office know!
Mike Hines, Director of Public Relations and Web Communications, m-hines@neiu.edu, (773) 442-4240