Northeastern Illinois University is excited to announce the December 2022 Commencement speaker. We're also gearing up for finals and a bit of holiday fun! Read about all this and more in the latest Noteworthy at Northeastern. 
Around the Commons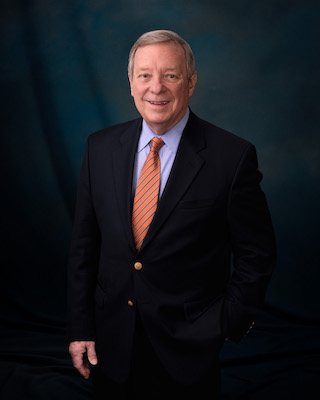 Commencement speaker
U.S. Sen. Richard J. Durbin will be Northeastern Illinois University's December 2022 Commencement speaker. "Sen. Durbin has introduced and co-sponsored legislation that is in-line with the values of Northeastern Illinois University: integrity, excellence, access to opportunity, diversity, community and empowerment through learning," University President Gloria J. Gibson said. "Given his leadership and proven commitment to serve the people of our state and our country with equity, I am confident that his address will resonate with our diverse population of students, faculty, staff and all who will celebrate our graduates." Commencement is scheduled for 2 p.m. Dec. 11 at Credit Union 1 Arena (formerly UIC Pavilion), 525 S. Racine Ave. in Chicago. Tickets are required. The ceremony will be streamed live at neiu.edu.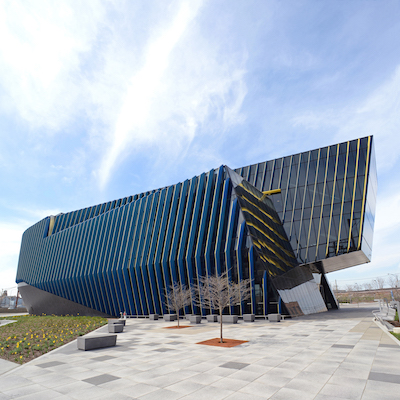 El Centro Open House
Northeastern's El Centro will host an Open House from 4-7 p.m. on Dec. 7. Located in Chicago's Avondale neighborhood, El Centro provides students from diverse communities with the academic support they need to thrive in the 21st century. In addition to general education courses, this Northeastern location offers courses in four majors: Special Education, Computer Science, Justice Studies and Social Work. In collaboration with community-based organizations, El Centro serves the community through outreach programs in the areas of citizenship, education, health, housing, and technology. All are welcome to experience the community of El Centro! 

Winter Session
Catch up on earning credit or get ahead in completing your undergraduate degree by taking a course during Northeastern's Winter Session. Sixteen courses across multiple disciplines are offered for these three-week intensive courses. Open Registration runs through Dec. 18. Students should direct questions to their academic advisor or contact the Registration Office at registration@neiu.edu.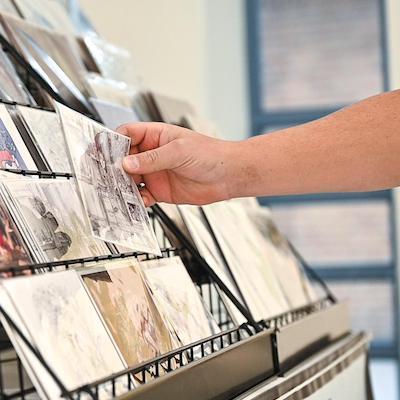 Student Art Sale
If you're looking for a unique holiday gift, look no further than the Department of Art+Design's annual Student Art Sale in the Fine Arts Center Gallery, Dec. 5-9! Paintings, jewelry, mugs, holiday cards and more are available—all handmade by Northeastern artists, designers and alumni. All proceeds go directly to students. 
And there's more!
To do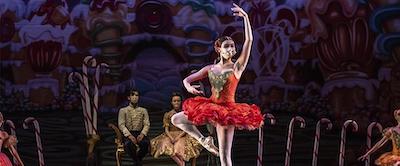 Ruth Page's "The Nutcracker"
Named a "Best Bet" by The Daily Herald, Ruth Page's "The Nutcracker" returns to Northeastern Illinois University's Main Campus Auditorium Dec. 3-4. This production recreates Ruth Page's iconic and beloved original full-length staging. Featuring international guest artists, an elite company, exquisite dancing, stunning costumes and magical settings in the Land of Snow and the Kingdom of the Sweets, get your tickets to experience "The Nutcracker" like never before!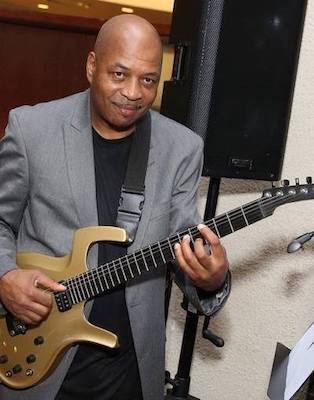 Jazzy Mondays
Join the Jacob H. Carruthers Center for Inner City Studies (CCICS) for their next Jazzy Mondays event from 6:30-8:30 p.m. Monday, Dec. 5 in Donn F. Bailey Legacy Hall at CCICS, 700 E. Oakwood Blvd. This month's featured performer is Chicago guitarist and musical director Keith Henderson. Jazzy Mondays at CCICS presents great music the first Monday of every month. The performance will be hosted by Joan Collaso and Iris Dunmore and presented by CCICS' Great Black Music Project. Doors open at 6 p.m. Admission is $15. Reservations are strongly recommended by emailing GBMPJazzyMondays@gmail.com. Cash at the door; admission is first-come, first-served. Food and soft drinks will be sold on the premises.
More to do 
In the media
World Cup 2022
Associate Professor of History Mateo Farzaneh was featured on ABC7 regarding Iran's participation in the World Cup given the women's rights protests taking place in the country. 
Also in the media
Chair of the Departments of Earth Science, Environmental Science, and Physics and Professor of Physics Gregory Anderson was featured in Kinute for his "passion for paddling, physics, and their intersection." 
Assistant Professor of Social Work Noe Mojica was interviewed by MSW Online regarding opportunities and challenges in the profession as well as the future of social work. 
Professor and Chair of the Department of Economics Scott Hegerty was interviewed by The Milwaukee Business Journal about the number of banks that have closed in Wisconsin and its implications for the state's residents.
COVID-19 updates
In accordance with guidelines set forth by the Centers for Disease Control (CDC), Northeastern has adopted new strategies for mitigating COVID-19. Contact tracing will be conducted as needed. However, weekly reports of positive cases and vaccination rates will no longer be reported. If you test positive for COVID-19, students should immediately notify Student Health Services, and employees should notify their supervisors and the Office of Human Resources. Additionally, faculty and staff are required to report positive and presumptive student COVID-19 cases and exposures to Student Health Services. We continue to follow Chicago Department of Public Health and Centers for Disease Control and Prevention (CDC) guidelines as we ensure proper protocols and preventative measures are in place for the health and safety of our students and employees.
Stay up to date on everything regarding COVID-19 by visiting the COVID-19 Response website. 
Follow Northeastern on Instagram, Facebook, YouTube and Twitter! Do you have a story tip? Let the Office of Public Relations know at public-relations@neiu.edu.