NEIU Weekend is right around the corner! Once again, the NEIU Alumni Association has a full schedule of events. Whether you're a current student or have already earned your degree, NEIU Weekend is a great time to connect and share your Golden Eagle pride. Read about this and more in the latest edition of Noteworthy at Northeastern.
Around the Commons
NEIU Alumni Weekend 2022
Mark your calendar and plan your visit to the Main Campus on Sept. 16-17 for lively in-person activities for you and your family during NEIU Alumni Weekend 2022! The NEIU Alumni Association is looking forward to meeting with students—past, present and future—to celebrate all things Northeastern. This year marks the return of the Golden Eagle Alumni and Family Picnic and the NEIU Weekend Fall Fest. There will be music, food and games, a 5K run-walk, virtual participation options and more. Sign up today!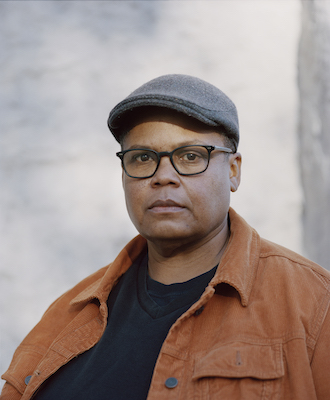 Presidential Lecture Series
As part of Alumni Weekend, Northeastern Illinois University is pleased to welcome acclaimed author, historian, scholar and Northeastern alumna Keeanga-Yamahtta Taylor for "An Evening with Keeanga-Yamahtta Taylor" at 7 p.m. Thursday, Sept. 15 in the Auditorium on the Main Campus, 3701 W. Bryn Mawr Ave. Taylor is the first speaker in the newly relaunched Presidential Lecture Series. She is one of the nation's most prominent scholars on Black liberation politics, social movements and racial inequality. Her book, "Race for Profit: How Banks and the Real Estate Industry Undermined Black Homeownership," was a semifinalist for the 2019 National Book Award and a finalist for the Pulitzer Prize in History in 2020. In 2021, she was awarded the MacArthur Fellowship—informally known as the "genius grant"—and a Guggenheim Fellowship. This lecture is free and open to the public. Reserve your tickets today!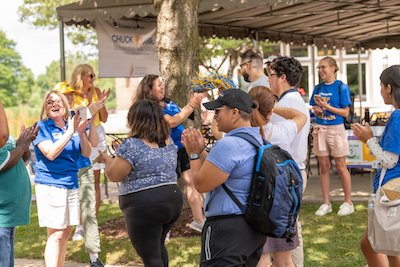 Chuck Kane Golf Outing recap
The 50th annual Chuck Kane Scholarship Golf Outing raised nearly $40,000 for Northeastern student scholarships! Check out the highlights from the event on NEIU's Instagram and Facebook pages.
And there's more!
The University will be closed Monday, Sept. 5 in observance of Labor Day.
Northeastern's Master of Arts in Community and Teacher Leaders program has published their Fall 2022 newsletter.
Professor Emeritus of Teacher Education Edward Y. Odisho presented a lecture titled "What is Linguistic Accent? A Trip from Phonology to Neurology and Back" at the University of Chicago Center of Middle Eastern Studies.
Professor of Linguistics Richard Hallett presented a paper titled "'HIGH QUALITY AND CULTURALLY-APPROPRIATE FOODS': A critical analysis of food information systems" at the third annual Approaches to Digital Discourse Analysis (ADDA3) Conference in St. Petersburg, Florida. This conference presentation was made possible through a National Science Foundation (NSF) grant, Information Systems Meet CUltural COmpetencies (IS-CUCO): Enabling Data-Driven Decision-Making in Underserved Hispanic Populations. Interim Dean of Graduate Studies Marcelo Sztainberg is the principal investigator of the NSF grant. 
Professor and Coordinator of Public Health Graduate Programs Jennifer Banas earned her certification in Mental Health First Aid (MHFA) - Youth (for adults who work with youth) and MHFA - Adult (for adults who work with adults) to support Director of Student Counseling Services Nancy Easton in providing trainings on campus and develop a new graduate-level course, Mental Health and Emotional Literacy for Educators, which Banas is hoping to offer next year. 
Professor and Coordinator of Teaching English to Speakers of Other Languages Jeanine Ntihirageza will be speaking at Nelson Mandela University in South Africa on Sept. 12 as part of their 12th annual Steve Biko Lecture. The lecture can be viewed virtually. Advanced sign up is required to receive a link. 
Samantha Macksey (current student, B.S. Psychology) presented research at the Summer Education Research Poster Symposium hosted by the UW-Madison School of Education's Office of Equity, Diversity and Inclusion. Macksey's poster title was "Does Water Play Support Children's Learning of What Floats?"
NEIU Libraries hosted a virtual panel discussion featuring four scholars—Eric Heinze, Nadine Strossen, Jamal Greene and Katherine Cross—with distinct points of view on controversies related to free speech. Crystallyn Ortiz (current student, M.A. History), organized and moderated the event.
Ensemble Español Spanish Dance Theater is offering children's dance classes. They are also currently accepting applications for their After School Matters program.
To do
"See, Shade, Shape."
Northeastern's Fine Arts Center Gallery presents Monika Plioplyte's "See, Shade, Shape." through Sept. 25. A reception will be held from 5:30-8 p.m. Thursday, Sept. 8. Plioplyte's daily practice of inkblot making evolved into drawings, prints and collages and present recurring fragments of her dreaming mind in an uncertain pandemic reality. 
TRIO SSS Info Sessions
The TRIO Student Support Services (TRIO SSS) programs will host an info session from 3-4 p.m. Thursday, Sept. 8 in Room LIB 412 (the TRIO space). TRIO SSS programs support Northeastern students who meet one of the following criteria: first-generation, income-eligible, and/or have a documented disability . TRIO SSS programs (Access, Achieve, Teacher Preparation) help students earn a college degree and prepare for life after college. This is accomplished through academic, financial, and career advising, as well as overall holistic support, including 24/7 online tutoring, scholarships assistance, and priority registration. TRIO SSS offers three programs designed to support students. SSS Achieve supports all undergraduate majors. SSS Teacher Preparation is unique for students who wish to become teachers, and SSS Access specifically supports students with disabilities. Interested? Apply to TRIO SSS today!
Coming next week
In the media
Student LOAN Debt Forgiveness
Executive Director of Financial Aid Maureen Amos was interviewed on WTTW's Latino Voices about how President Biden's new student loan debt relief can benefit Latina/o/x borrowers. 
Also in the media
COVID-19 update
In accordance with guidelines set forth by the Centers for Disease Control (CDC), Northeastern has adopted new strategies for mitigating COVID-19. Contact tracing will be conducted as needed. However, weekly reports of positive cases and vaccination rates will no longer be reported. If you test positive for COVID-19, students should immediately notify Student Health Services, and employees should notify their supervisors and the Office of Human Resources. Additionally, faculty and staff are required to report positive and presumptive student COVID-19 cases and exposures to Student Health Services. We continue to follow Chicago Department of Public Health and Centers for Disease Control and Prevention (CDC) guidelines as we ensure proper protocols and preventative measures are in place for the health and safety of our students and employees.
Stay up to date on everything regarding COVID-19 by visiting the COVID-19 Response website. 
Follow Northeastern on Instagram, Facebook, YouTube and Twitter! Do you have a story tip? Let the Office of Public Relations know at public-relations@neiu.edu.