At Northeastern Illinois University, our supportive community of educators and learners propels us all to break barriers. One of the ways we continue to do that is through our NEIU For You initiative, which is open to first-time, full-time freshmen and transfer students who meet certain criteria. Learn more about this exciting opportunity and upcoming events in this edition of Noteworthy at Northeastern. 
Around the Commons
You can soar with NEIU For You!
Beginning in Fall 2022, Northeastern Illinois University will cover the cost of 12 credit hours of tuition for eligible students through the NEIU For You scholarship. The scholarship can be renewed for up to four years as long as students meet the eligibility requirements and come into the University as first-time, full-time freshmen. Northeastern will also cover the cost of a three-credit hour course for all new undergraduate transfer students who register for 12 credit hours or more beginning in Fall 2022. 
There's still time to apply for Fall 2022! The deadline for domestic applicants is July 15. The deadline for international applicants is June 15. Use code ALUMREF (all caps) to receive a $30 application fee waiver. Apply today!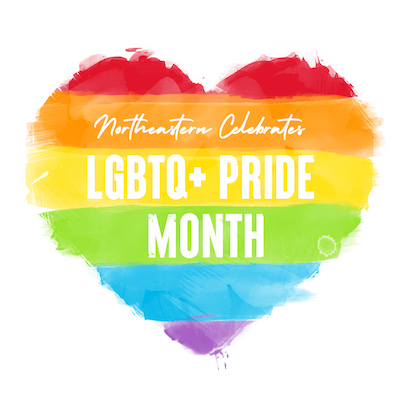 Happy Pride!
Northeastern Illinois University celebrates LGBTQ+ Pride Month. NEIU Libraries put together a Pride virtual book display which is full of e-books, videos and other resources.
Head over to NEIU's Instagram and show us how you'll be celebrating and uplifting the LGBTQ+ community using #NEIUPride. 
Jazzy Mondays celebrates Prince
The Great Black Music Project at the Jacob H. Carruthers Center for Inner City Studies invites the University community and general public to the 6th Annual Chicago Loves Prince Jam at 6:30 p.m. Monday, June 6. Admission is $15. Reservations are strongly recommended and can be made via email at gbmpjazzymondays@gmail.com. Without a reservation, admission is first come, first served. Jazzy Mondays are held the first Monday of each month.
And there's more!
Professor of Anthropology Russell Zanca has received a Kennan Institute at the Woodrow WIlson Center grant for research at the Library of Congress in Washington, D.C. Zanca will spend the month of July in the nation's capital as he develops research on pastoralism in Kazakhstan.
Current and admitted students interested in taking summer classes are encouraged to talk to their academic advisor or contact the Registration Office at registration@neiu.edu or (773) 442-4040, or by visiting Enrollment Services in Room D 101. If you plan to take a summer course, register today! 
Fall 2022 registration is open. Schedule an appointment with your academic advisor to plan your course schedule. 
To Do
"Used Cars"
The Chicago Film Society Presents "Used Cars," directed by Robert Zemeckis from Sony Pictures Repertory at 7:30 p.m. on June 8 in the Auditorium of the Main Campus. Tickets cost $5 with a Northeastern ID and $10 for the general public. All screenings are presented on 35mm film by the Chicago Film Society and sponsored by the Department of Communication, Media and Theatre. All audience members must provide an ID and proof of full vaccination for contact tracing and must wear a face mask and be socially distanced while seated.
NEIU Day at Six Flags 
The University community is invited to join the NEIU Alumni Association for a day of thrills at Six Flags Great America on Saturday, June 18. Tickets are $60 and include entrance to Great America and Hurricane Harbor, all-you-can-eat lunch buffet, a 2022 season pass (good for unlimited visits to Six Flags through Sept. 5, 2022) and day of event parking. Tickets are limited! All purchases are limited to six tickets per person. Guests two years of age and younger are free and do not require a ticket. The deadline to register and purchase tickets is 11:59 p.m. Friday, June 10, 2022. Once purchased, tickets are non-refundable, even if lost.
More to do
In the Media
The Impact of Gun Violence
Dr. Lynda Gibson (B.A. '11 Psychology) was part of the Chicago Department of Public Health's The Ripple Effect, a project that examines the long-term effects of gun violence on the mental and physical health of Chicago's communities. Listen to the conversation or view the transcript of the discussion.
COVID-19 update
From May 25-June 1, 2022, four students and seven employees reported positive COVID-19 tests. Three employees and three students were on campus. Since March 2020, a total of 189 employees and 464 students have self-reported to the University that they tested positive for COVID-19. 
Employees and students who feel sick should stay home. If you test positive for COVID-19, students should immediately notify Student Health Services, and employees should notify their supervisors and the Office of Human Resources. Additionally, faculty and staff are required to report positive and presumptive student COVID-19 cases and exposures to Student Health Services. When someone who has been on campus tests positive, Northeastern works with the Chicago Department of Public Health to determine the appropriate response, which differs greatly depending on the situation. We continue to follow Chicago Department of Public Health and Centers for Disease Control and Prevention (CDC) guidelines as we ensure proper protocols and preventative measures are in place for the health and safety of our students and employees. 
As of April 4, Student Health Services verified the following COVID-19 vaccination rates for Spring 2022: 
95% of NEIU employees are vaccinated; 78% of employees have received boosters
90% of students are vaccinated; 31% of students have received boosters
Other COVID-19 updates
Northeastern Illinois University highly recommends wearing masks indoors, as Chicago has moved into the high COVID-19 transmission risk level per CDC guidelines. Northeastern has free surgical, KN95 and/or N95 masks available for students and employees. Masks have been distributed to offices and classrooms and are also available at the Welcome Desk at the Main Campus, the Jacob H. Carruthers Center for Inner City Studies and El Centro. 
Campus vaccination clinics have closed. Please review the Guidance for Coronavirus Vaccinations page to find vaccination sites. 
SHIELD Illinois COVID-19 testing remains open and available for NEIU community members and the general public. However, hours of operation for the Main Campus have changed. SHIELD testing on the Main Campus is scheduled to continue through June; testing at El Centro and CCICS is scheduled to continue through July. 
The federal government is offering free at-home COVID-19 tests through the U.S. Postal Service. 
Stay up to date on everything regarding COVID-19 by visiting the COVID-19 Response website. 
Follow Northeastern on Instagram, Facebook, YouTube and Twitter! Do you have a story tip? Let the Office of Public Relations know at public-relations@neiu.edu.