Richard P. Montañez, creator of the popular Flamin' Hot line of snack products, will serve as the next speaker in Northeastern Illinois University's Daniel L. Goodwin Distinguished Lecture Series. His talk, titled "One Revelation Will Lead to a Revolution," will take place at 7:30 p.m. Feb. 17 in the Auditorium of the Main Campus, 3701 W. Bryn Mawr Ave. in Chicago.
The event is free, but tickets are required as seating is limited. Tickets are currently available to students, employees and alumni at neiu.edu/tickets, in person at the Welcome Desk and Box Office or by calling (773) 442-4636. Tickets will be made available to the public on Jan. 26. Parking permits will not be required during this event.
Montañez started his PepsiCo career at Frito-Lay in 1976 as a janitor. He is currently the vice president of multicultural sales and community activation for PepsiCo North America. Montañez is recognized as the creator of the Flamin' Hot line of products, which have become a billion-dollar business and cultural phenomenon. His life will be the subject of a new film, "Flamin' Hot," directed by Eva Longoria.
Montañez has received several notable awards, including PepsiCo's Chairman's Award—the company's highest honor—four times. He serves on several boards of directors and advisory boards. He was the first Latino board member to serve on the board of the Southern Christian Leadership Conference (SCLC), an African-American civil rights organization whose first president was Dr. Martin Luther King Jr. Recognized for his visionary leadership, ability to innovate, philanthropy and his commitment to diversity, Montañez is often named one of the most influential Latinos in corporate America.
The Daniel L. Goodwin Distinguished Lecture Series was created in 2015 by Daniel L. Goodwin, Chairman and CEO of Inland Real Estate Group of Companies, Inc., as part of his historic $2.5 million commitment to Northeastern Illinois University. The lecture series fund supports freedom of speech by providing prominent thinkers representing all sides of issues.
Previous featured speakers in the Goodwin series are:
Journalism icons Bob Woodward and Carl Bernstein
Political strategist Donna Brazile and former White House Press Secretary Sean Spicer
Political pundits James Carville and Mary Matalin
Olympic champion Jackie Joyner-Kersee
Financial expert Terry Savage
Environmental activist Erin Brockovich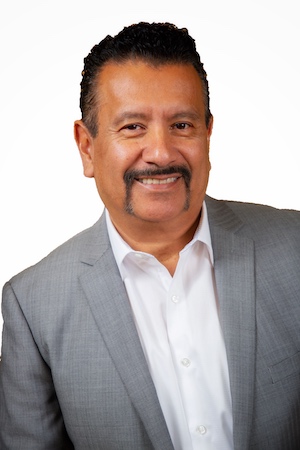 Richard P. Montañez