Northeastern Illinois University Assistant Professor of Biology Beth Reinke has co-created "Artificial Outlook," a pandemic-safe, walkable art show along a stretch of Milwaukee Avenue in Chicago's Logan Square neighborhood. The exhibit features storefront installations by Reinke and Katelyn Patton, a Chicago-based interdisciplinary artist, and considers how humanity plays a large role in the ways Earth's climate is changing.
The exhibit runs through March 31 in three storefronts on North Milwaukee Avenue between the cross streets of Central Park and Kimball avenues. It was produced by EXTRA Projects in partnership with the Milwaukee Avenue Alliance.  This project is partially supported by an Individual Artist Program grant from the City of Chicago Department of Cultural Affairs and Special Events, as well as a grant from the Illinois Arts Council Agency, a state agency through federal funds provided by the National Endowment for the Arts.
"Katelyn and I have been having conversations for years about how artists and scientists view the world," Reinke said. "We've influenced each other's work in many ways throughout that time, and this was a fun collaborative project that allowed us to create something novel out of our conversations. We imagined ways that scientists may choose to deal with species extinction in the future: What approaches will be taken and what are the consequences if these approaches go wrong?"
The storefronts show three imagined businesses: a baking supply store focused on insect-based flour and baking products; an outdoor outfitters whose window display shows off some of the native and "replacement" species—or species inserted into ecosystems by scientists to replace extinct species—; and a store called Emerge Events, which uses genetic tools to create custom-colored butterflies for parties and celebrations.
"It is only going to become increasingly important to be talking about climate change as its consequences become more and more visible," Reinke said. "However, rather than take the dystopian doom-and-gloom approach, Katelyn and I chose to jump ahead and assume that scientists had dealt with the most pressing issues. We chose to focus on a less-pressing—but still important—issue that is likely going to have a good amount of trial-and-error: species extinction."
The second window deals with a pandemic scenario where ducks become extinct. 
"The collapse of duck species would result in a significant loss of conservation funds since a lot of wetland is protected by duck hunters and hunting organizations," Reinke said. "We instead imagined a future where, to deal with this duck pandemic and prevent wetland loss, scientists invented 'cyborg' ducks that looked and acted like real ducks, with lab-grown meat on their metal alloy bones, so that duck hunters can still do their thing and be motivated to protect wetlands."
The exhibit has a companion website that discusses artificial species replacement and the ways scientists are working on solving problems related to the collapse of ecosystems in the hypothetical future.
Socially distanced walking tours hosted by EXTRA Projects will be available by appointment and on specific dates to be announced via EXTRA Project's Facebook page. This installation of windows is the first part of a series. A second exhibit, centering on the theme of a natural history museum, is planned to take place in Northeastern's Fine Arts Center Gallery in Fall 2021.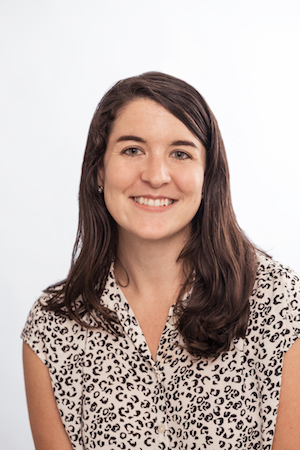 Beth Reinke