Chicago-based award-winning architect Juan Gabriel Moreno will be Northeastern Illinois University's May 2022 Commencement speaker. During the ceremony, Moreno will be awarded an honorary doctorate degree in recognition of his accomplishments.
Born in Bogota, Colombia, Moreno studied architecture at California State Polytechnic University, Pomona, and has been creating provocative works for more than 30 years, including Northeastern Illinois University's new El Centro location in Chicago's Avondale neighborhood.
"Juan Gabriel Moreno's dedication to highlighting diversity by creating architecture that reflects the unique cultures of Chicago's neighborhoods is a shining example of how art and social justice can effectively collaborate to meet the needs of community members," President Gloria J. Gibson said. "Northeastern Illinois University has experienced the impact of his work as the architect of our El Centro location, which is beautiful and functional. It is a structure that is as unique as our students and fosters creativity and innovation." 
Moreno launched Juan Gabriel Moreno Architects (JGMA) in 2010 with the sole purpose of transforming Chicago's diverse communities with his architecture. Since then, JGMA has become one of the most highly acclaimed design firms in Chicago. Moreno's personal dedication to community and social justice has been recognized both locally and internationally. He was named a 2017 Business Leader of Color and a 2016 Curbed Groundbreaker for his efforts to improve the functionality of the built world. In 2015, he was selected as a fellow of Leadership Greater Chicago, and Chicago Mayor Rahm Emanuel appointed him to the Commission on Chicago Landmarks. 
Moreno also had the honor of being recognized by Colombian President Juan Manuel Santos as one of the "100 COLOMBIANOS" for 2013, and was a recipient of the 2013 "PIECE" Award for International Excellence, which recognizes Colombians working outside of the country and making a difference in the lives of children and communities. 
With an enrollment of about 7,000 students, Northeastern Illinois University offers more than 40 undergraduate degree and certificate programs and more than 50 graduate degree, certificate, licensure and endorsement programs.
In September 2021, Northeastern earned U.S. News & World Report's No. 1 ranking for students who graduate with the least amount of debt among Midwest regional universities for the eighth year in a row. Northeastern was second among Illinois regional public universities in social mobility, which demonstrates movement up the socioeconomic ladder.
Commencement is scheduled for 2 p.m. May 13 at Credit Union 1 Arena, 525 S. Racine Ave. in Chicago. Tickets are required. All guests will be required to wear a mask or face covering at all times while inside Credit Union 1 Arena. The ceremony will be streamed live at neiu.edu.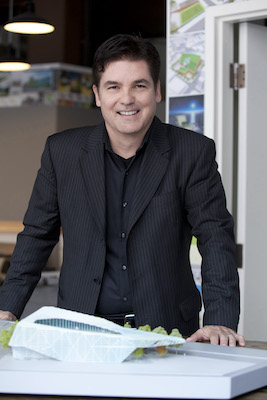 Juan Gabriel Moreno