Northeastern Illinois University has selected Professor of Accounting Alireza "Reza" Dorestani as the 2021 recipient of the Audrey Reynolds Distinguished Teaching Award.
Professor Emerita of Linguistics Audrey Reynolds established the award to be given annually to a tenured member of the Northeastern faculty who best demonstrates distinguished teaching.
"I always hope my students obtain the knowledge that can help them to succeed in their future career and become successful future leaders," Dorestani said. "More importantly, I hope my students mature and become individuals with a high degree of integrity and ethical values."  
Dorestani, who's been teaching at Northeastern for 12 years, developed what he calls the "Triangle of Success," which he believes is also instrumental to being a good instructor.
"I always tell my students that for them to succeed, they need to follow three things," Dorestani said. "These angles of a triangle are equally applicable to us as teachers:
Work hard: This requires enough preparation before we even arrive at the classroom. Even though we may have taught a course many times, we still need to update ourselves with new knowledge and come up with better approaches to deliver knowledge to the students. We should remember that whatever job we do, there is always a better way to do a job. This is a very well-known management concept called 'the contingency theory.'
Be patient: This leads us to the fact that not all students are the same and can learn in the same way. Some students need more time and different approaches to comprehend new concepts. Good teachers know their students and recognize their needs. This is probably the most difficult part of the job for any teacher.   
Be honest: This implies that we, as teachers, have to be fair with students and treat them with equity. That is, if a student works hard, that student deserves a good grade."
Of this year's nominees, the Reynolds Award Committee selected two finalists after careful consideration of nomination letters submitted by colleagues and other members of the University community.
The finalists demonstrated evidence of excellence in teaching, and in each of the dossiers the committee found evidence of innovation, high standards and a positive impact on students at the University. After careful review, the committee recommended Dorestani as this year's recipient of the award, which will be formally presented at the Faculty Institute. 
"The unique aspect of our environment at NEIU is the diverse body of students and teachers," Dorestani said. "The diversity in our university is a strength that brings different ideas and points of views together making our institution powerful and effective in teaching. I believe we have many excellent teachers at the NEIU and I feel lucky to be the one chosen for this award."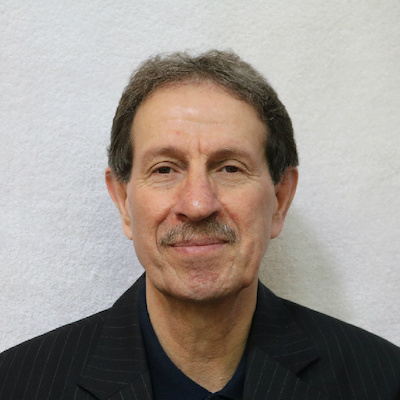 Alireza "Reza" Dorestani