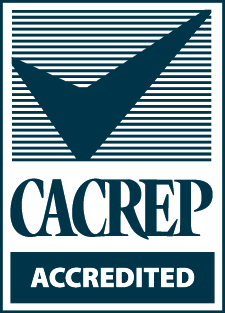 The Department of Counselor Education has been one of the leading M.A. in Counseling programs in preparing counselors for more than 40 years. Students are attracted to our counseling program because it is a terminal degree leading to a career in counseling with a foundation that is both theoretical and applied. Our faculty models this orientation with scholarly activities and a strong emphasis in the applied, since most have come to the faculty after years of work in the field and continuing work as professional counselors and psychologists providing services to children, youth and adults in individual, couple and family counseling. The Counselor Education graduate programs are accredited by the Council for Accreditation of Counseling and Related Educational Programs (CACREP). 
CACREP Accredited graduate programs in counseling
Clinical Mental Health Counseling, M.A. - 60 graduate credit hours
Couple and Family Counseling, M.A. - 60 graduate credit hours
Rehabilitation Counseling, M.A. - 60 graduate credit hours
School Counseling, M.A. - 60 graduate credit hours
non-degree counseling certificate and endorsement programs
Addiction Counseling Certificate
Certificate in Couple and Family Counseling
Graduate Certificate in Trauma-Informed Counseling
Non-Degree School Counselor Endorsement
Certificate in Rehabilitation Counseling
Career Opportunities in Counseling
The United States Department of Labor, in its Occupational Outlook Handbook, reports that "The job outlook for mental health counselors is expected to grow 23% from 2020 through 2030, much faster than the average of all occupations." Growth is expected as the overall population grows, and as insurance companies increasingly provide for reimbursement as a less costly alternative to psychologists and psychiatrists.
Our alumni are employed as crisis counselors, executive directors of community agencies, mental health therapists, outreach workers, and substance abuse and human services counselors. Our graduates work in veterans administration offices, private insurance and government agencies, and case management firms. Our school counseling alumni have become successful school counselors, administrators and leaders at all K-12 levels of education throughout Chicago and the surrounding suburbs. Many of our alumni work in private practice after having worked in various organizations and developing areas of expertise. A number of our graduates have gone on to complete their Ph.D. programs.
Class Format
The M.A. in Counseling program is considered an evening program, with courses meeting once per week and class times starting in the late afternoon and early evening hours. Classes are held at Northeastern's Main Campus and El Centro location and are listed as:
Lecture: courses meet each week on campus during the semester
Hybrid: courses combine face-to-face sessions with online sessions
Online: courses are held online during the semester