The Western Union Foundation has named two Northeastern Illinois University international students recipients of their 2023 Global Scholars Program scholarships. 
The awards were earned by Velma Elba, a Biology major from Sierra Leone, West Africa, and Gladie Ngiama, a Computer Science major from the Democratic Republic of the Congo, Central Africa. The Global Scholars Program supports international students from economically challenged communities who study in Australia, Canada, Europe, New Zealand, Singapore, Japan, the U.S. and the United Kingdom — some of the world's leading destinations for international students.
Elba, who hopes to pursue a career as a doctor, came to Northeastern as a transfer student from Augustana College when the COVID-19 pandemic struck.
"I chose Northeastern because I saw that it was diverse and I was looking for a community that was a home away from home," Elba said. "Growing up in Sierra Leone opened my eyes to see the number of people suffering from health issues, especially low-income families. As the first person that took the step to pursue a STEM field in my family, I am motivated to leave home to get a quality education to help people, especially those who cannot afford to pay for better health care."
Ngiama is also pursuing a career in a science, technology, engineering and mathematics field because she has an interest in cybersecurity.
"Being an international student at Northeastern Illinois University has completely transformed my life," Ngiama said. "I think Northeastern is a fantastic beginning point for international students who want to embrace an opportunity for education in the U.S. Tuition for international students is expensive. Studying abroad, especially in the United States, generally requires a lot of financial resources. In my view, Northeastern knows how to take care of all students, including international students. When there are scholarship opportunities, they always make sure to email students about it. "
Ngiama, who is currently a senior planning to graduate in December 2023, also shared that she appreciates the English program for international students and the information she's received on graduate schools.
More than 500 students from 100 counties have received Western Union Foundation scholarships since 2017. The Western Union Foundation works with the Institute of International Education (IIE) to accept nominations, select awardees and distribute the scholarships. Interested students must be in good academic standing, have high ambitions and a demonstrated commitment to their chosen field of study. A representative from their higher education institution serves as a nominator for interested applicants.
Interim Director of the Office of International Programs Cris Toffolo nominated Elba and Ngiama. 
"Northeastern is one of the most diverse public universities in the Midwest with students from more than 100 countries," Toffolo said. "I believe our international students are attracted to Northeastern because of our small classes and 11:1 student-to-faculty ratio providing personalized attention from our excellent faculty. I am so happy for Velma and Gladie."
This is the third consecutive year Northeastern students have been selected for this award. In 2022, Patrick Poinar (current student, B.S. Computer Science) earned the scholarship. In 2021, Mathlida Mola (B.S. '22 Accounting) won the Global Scholars Program award, then received the Western Union CEO Scholarship in 2022, the highest award offered by the Western Union Foundation. 
"Financial barriers often prevent students from pursuing a college education," said Northeastern Vice President for Finance and Administration Manish Kumar, who also oversees the offices of Financial Aid and International Programs. "Northeastern has a long-standing track record of graduating students with the least amount of student debt among Midwest regional colleges and universities. We are proud to work with so many external partners to ease the financial burden for students, making a high-quality, affordable college education accessible to as many people as possible."
The Office of International Programs is also involved with other IIE programs, including the Gilman Scholarship, which was awarded to four Northeastern students during the 2022-2023 school year, and the American Passport Project, which will provide the funds for 25 students to obtain passports.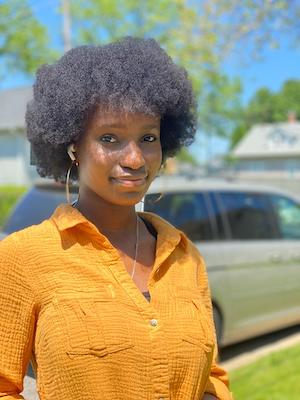 Velma Elba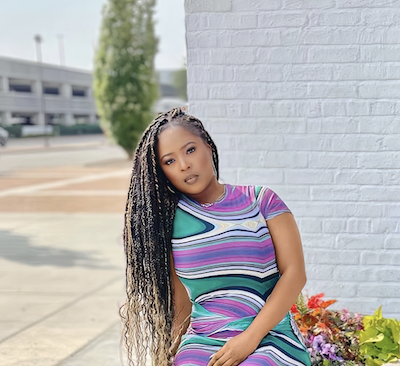 Gladie Ngiama