That's it, folks! Northeastern Illinois University celebrated another class of graduates with its December Commencement. The University also celebrated the appointment of the next dean of the Daniel L. Goodwin College of Education. Check out all of the videos, photos and stories from the week!
Around the Commons
Commencement rewind
Northeastern alumnus Thomas White used his Commencement address to touch on themes of diversity, social responsibility and giving back. "Northeastern Illinois University is a microcosm of what America has to be," he told the graduates. "You hold the key to diversity and inclusion to change our world." Check out more from Commencement and graduation-related events: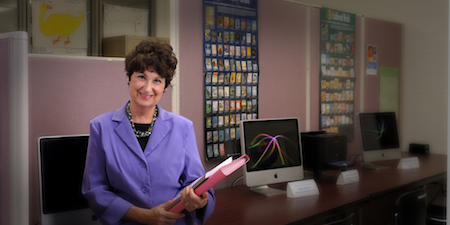 A new dean
Sandra Beyda-Lorie has been appointed dean of the Daniel L. Goodwin College of Education. The appointment takes effect Jan. 1. Beyda-Lorie has served as interim dean of the Goodwin College since July, and was chair of the Department of Special Education for the preceding eight years. "Dr. Beyda-Lorie has served Northeastern exceptionally well during her 18 years of service to Northeastern Illinois University," Acting Provost Vicki Román-Lagunas said. "I am confident that she will continue to serve the Goodwin College with distinction."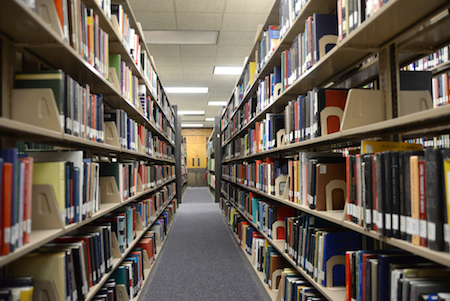 Winter reading recommendations
We asked six Northeastern librarians to share their picks for winter reading. Check out their lists—all books are available through Northeastern's libraries, naturally—and then get ready for the launch of the Cafe Collection in January. The Cafe Collection will include hundreds of the latest and greatest books that people are talking about, conveniently located at each of Northeastern's three library locations (Carruthers Center, El Centro and the Main Campus). The Ronald Williams Library will be closed from Dec. 23 through Jan. 2, so stock up your winter reading list now!
And there's more!
Northeastern will be closed from Dec. 23 through Jan. 2 for December break.
Executive Director of Government Relations Suleyma Perez has been elected to a second one-year term as CAN TV's board chair.
In the media
Alumni making a difference
Urban Warriors, a YMCA of Metro Chicago program that connects combat veterans with at-risk teens to help each group deal with their shared stresses, continues to draw attention. Founded by Eddie Bocanegra, (B.A. '12 Social Work), Urban Warriors has recently expanded to include women. The Chicago Tribune interviewed YMCA youth safety and violence prevention program director Diana Hernandez (B.A. '12 Psychology) for a story about the impact of Chicago's violence on girls. "When I sit down and have individual one-on-ones, we get into tears," she said. "I know it's affecting them. I know they have nightmares." On Dec. 10, WGN covered an Urban Warriors graduation ceremony in which a number of Northeastern Social Work students and alumni volunteered their time. The event was covered by WGN.
Also in the media ...
CBS Chicago interviewed Assistant Professor of Political Science William Adler about allegations of hacking into the national political committee computer servers.
Education Dive interviewed Educational Leadership Program Instructor LeViis Haney for a story about the positive transformation of Joseph Lovett Elementary School, where Haney is the principal.
The Windy City Times mentioned Leslie Jordan's performance at Northeastern in an interview with the comedian.
To do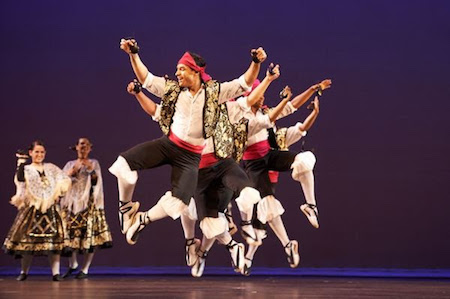 Family Holiday Concert
In response to growing demand, Ensemble Español has expanded its acclaimed annual Family Holiday Concert to two performances in December. The Concierto Navideño will take place Dec. 16 and 17. The Ensemble's full company of dancers as well as the Ensemble Español Spanish Dance Youth Company will perform all three styles of Spanish dance: classical, folkloric/regional and traditional and contemporary flamenco. The concerts also will feature guest tenor Luis Galvez.
Mark your calendar!
Thursday Night Live: Sid Yiddish and His Candy Store Henchmen, 10 p.m. Dec. 22, Student Lounge
#FollowFriday
Ronald Williams Library
Follow the library on Facebook, Twitter and Instagram to find out about new resources, programs, library hours and interesting finds from the collections. Also, check out the library's YouTube page full of videos that will help anyone become a better researcher.
Do you have a story tip? Let the public relations office know!
Mike Hines, Director of Public Relations, m-hines@neiu.edu, (773) 442-4240