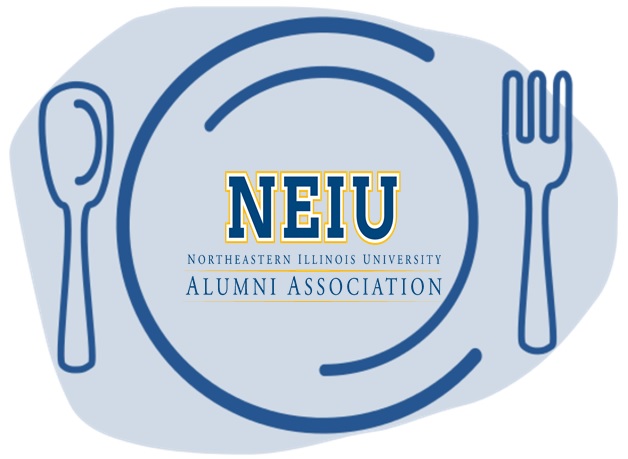 At universities and colleges across the U.S., a philanthropic tradition has increased in popularity and shown great success. "Dinner for 12" is a fun and engaging way for alumni to give their time and stay connected to NEIU by hosting a dinner for 12 students. The dinner allows current students to socialize, network and enjoy a meal with alumni!
The NEIU Alumni Advisory Board hosted the first "Dinner for 12" in January 2018. Alumni Relations staff hosted "Dinner for 12" in March 2018 for residents of The Nest during Spring Break when the campus cafeteria was closed. We are currently seeking alumni hosts for Fall 2018 on the following dates:
Friday, August 24
Saturday, August 25
Sunday, August 26
*Dates are during NEIU Welcome Weekend in order to provide dinner options for incoming Nest residents.*
Alumni Host Registration
Who can host a dinner?
A Blue & Gold Level member (or higher) of the NEIU Alumni Association. Co-hosts are welcome to help with planning and facilitating the dinner.
Where is the dinner held?
Dinner is to be held in the Chicago area, ideally within five miles from any of Northeastern's four locations. It can be at the home of the hosting alumnus, a restaurant or on campus. Students will be asked to take care of their own transportation or request to arrange to a ride to and from the Main Campus. Dinner will last two to three hours.
What's for dinner?
You can serve a traditional dinner in your home, dine in at a restaurant or cater on campus. Home cooked or take out. Simple meal or fine dining. Dietary restrictions will be taken into consideration. We suggest that alcohol not be served. 
How much does it cost to host a dinner?
Whatever is within your budget. Hosts will be given an in-kind donation credit for dinner expenses.  
How are the students selected to attend?
Once students register, they will be paired with a group that has similar career goals, interests, hobbies, etc.
What happens at the dinner?
Introductions and ice breakers should happen at the start of the dinner. Alumni are encouraged to share advice, life experiences, reminisce on their time as a Golden Eagle, and talk about the importance of giving back to NEIU as an alumnus. Students are encouraged to talk about current student life, their experience at NEIU and career goals. It can be a movie night, game night or even a themed event.
Student Registration
Student registration will begin on Aug. 20 for Nest residents. All other students may register the day of, if there are slots available.