Northeastern Illinois University (NEIU) and the Prison + Neighborhoods Arts/Education Project (PNAP) are excited to sponsor the first cohort of Learning Fellows. Each of the Learning Fellows receives a $5,000 award, as well as academic support from PNAP; they are current students at NEIU who will help to create events on campus, around the city of Chicago, and at Stateville Prison over the next two years. These events will highlight the importance of education as a human right for all, while providing multiple constituencies the opportunity for dialogue around education in prison, prison abolition, alternatives to prison, and related topics.
Eric Blackmon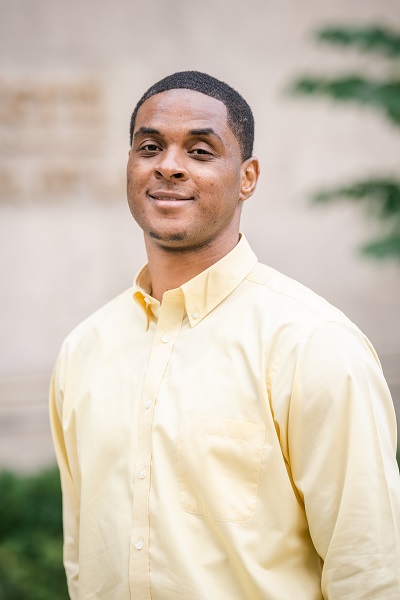 Eric Blackmon is a paralegal with the Roderick and Solange MacArthur Justice Center at Northwestern Pritzker School of Law. In this role, he works alongside attorneys representing clients through complex civil litigation. Eric also works with the University of Chicago's Pozen Center Human Rights Lab, where he takes part in shaping the minds of the next generation of activists, and assists with organizing and supporting many social justice events. He sits on the boards of several organizations, including the Chicago Torture Justice Center and the Justice Renewal Initiative.
Eric was wrongfully convicted and served 16 years in prison, during which he began his paralegal studies. While he has received the necessary credentials to serve as a paralegal, much of Eric's legal education was obtained independently. His quest to help not only himself, but others imprisoned with him, led him deeper into the law. Eric was released from prison in 2018, was exonerated in 2019, and earned his certificate of innocence in 2020. He has continued his educational path, is currently completing his bachelor's degree at Northeastern Illinois University, and plans to attend law school in the near future.
Eric is regularly invited to speak about his work and life experience. He has presented at the College of DuPage's Constitution Day alongside his attorney, the late Karen Daniel. He has also spoken with local high school students at their Martin Luther King Jr. event, in addition to addressing groups at Northwestern University, Roosevelt University, the University of Chicago, and various detention centers throughout the city.
Raphel Pierre Jackson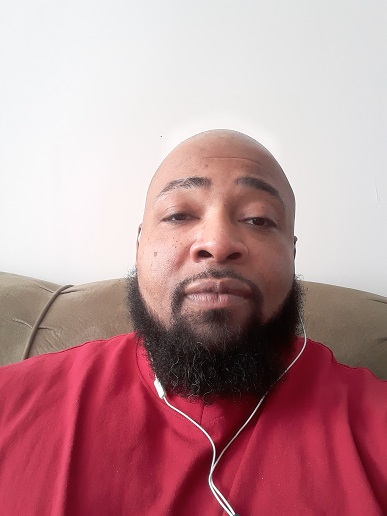 Raphel Pierre Jackson was incarcerated at the age of 16 and served more than 26 years in prison before he was released in 2020. For nearly three decades, he experienced a range of challenges and epiphanies; and, in that least likely of places, he discovered an appreciation for knowledge. At that time of his life the gang he belonged to had written laws, codes of conduct, and life philosophies all wrapped up in the term "literature"; that's when he became interested in deconstructing and reconstructing knowledge.
He started to attend Adult Basic Education (ABE), and eventually would attain the Adult Basic Education Certificate, as well as a G.E.D., an Associate in Arts and Science, a Substance Abuse Counselor Training Certificate, Horticulture Certificate, as well as a Construction Certificate. He also facilitated trauma circles, cognitive behavioral therapy groups, as well as public health groups addressing STI prevention. And he participated in many graduate-level courses through the Educational Justice Project.
Raphel now serves as the Hospitality Manager and Navigator at Precious Blood Ministry of Reconciliation. His responsibilities include developing trauma and peace circle programming and life skills lessons like financial literacy. He is also responsible for managing the re-entry house, which consists of case management, facilitating house meetings, making sure that tenants have things like updated resumes, Social Security cards, birth certificates, job training, mental health resources, and employment resources. His long-term professional goal is to practice program development and evaluation, specifically focusing on inner-city programs that address trauma and violence, and eventually opening an evaluation firm. After acquiring a bachelor's degree, he intends to pursue a doctorate in Community Psychology or Social Work.
Joseph Mapp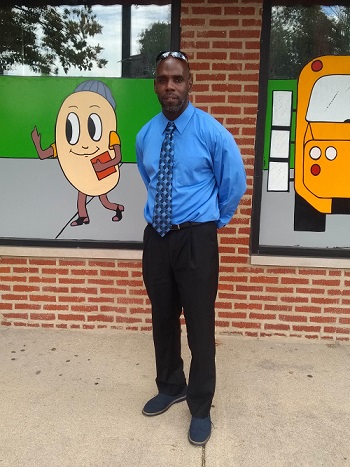 Joseph Mapp is a Restorative Justice Practitioner who is passionate about ending mass incarceration and turning the "school to prison pipeline" on its head by engaging in "prison to school" work. As a returning citizen who was incarcerated for nearly 27 years, Joseph has experienced firsthand the transformative power of education.
While incarcerated, he received two associate degrees, three vocational certificates, a Substance Abuse Counselor Certificate, and volunteered for over 10 years as a peer educator, facilitating adult literacy classes and several cognitive behavioral programs. Joseph wrote a proposal for a program that is now known as Community Anti-Violence Education (CAVE), a trauma-informed peer-facilitated program still utilized today in adult and youth facilities throughout the state. He also co-founded Language Partners, a nationally award-winning peer-led English as a second language program.
Following his release from prison, he continues this work as a Re-entry Case Manager for Precious Blood Ministry of Reconciliation, a faith-based restorative justice organization. Joseph's responsibilities include supporting returned, formerly incarcerated citizens, community engagement, and policy advocacy. He collaborates with other organizations, including New Life Centers, to offer mentorship and trauma-informed education to incarcerated young men and juvenile detention facilities. In addition to this work, he volunteers for several organizations that are fighting to improve the conditions of those who are incarcerated, such as the Illinois Coalition for Higher Education in Prison, Communities in Dialogue, and People's Liberty Project. Joseph is currently pursuing an undergraduate degree at NEIU, where he also plans to obtain a master's degree in Business Administration.
Chris Patterson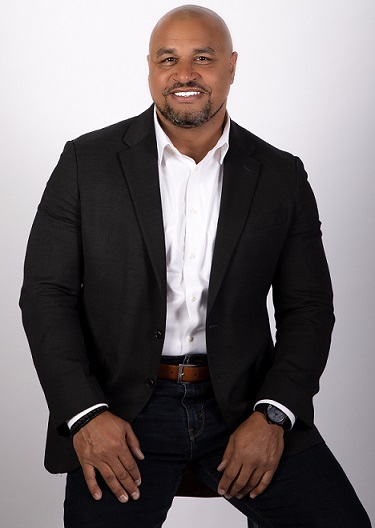 Chris Patterson is the Chief Program Officer for Friends of the Children-Chicago, a program designed to support children and families in the Austin and North Lawndale communities. He also works with Chicago's largest violence intervention efforts, READI Chicago and Community Partnering 4 Peace. Chris was a co-founder and Senior Director of Programs and Policy for the Institute for Nonviolence Chicago. He previously worked as a Community Organizer/CeaseFire Illinois Program Manager with ONE Northside, then as the Associate Director of Organizing for The Community Renewal Society.
With community leaders and organizing partners from around Chicago, Chris has worked tirelessly on several key bills to allow formerly incarcerated people employment access previously denied to them. These bills include: HB5701, the bill known as "Ban the Box"; SB42, the bill which allows people with records to work in the healthcare industry; and HB5973, which allows people with records the opportunity to work in fields not directly related to the past crime committed (e.g. Chicago Public Schools and Chicago Park Districts).
Chris is the author of "21: The Epitome of Perseverance," a memoir in which he details the steps he took to reverse a lifetime of bad decisions. He uses his experience and talents to address root causes of violence, and he mentors men and women who are at risk of incarceration, who are at risk of being harmed or harming others. Chris is pursuing his bachelor's degree at Northeastern Illinois University in the University Without Walls program so he can continue work in non-profit spaces, making Chicago safer for those who live here.
Colette Payne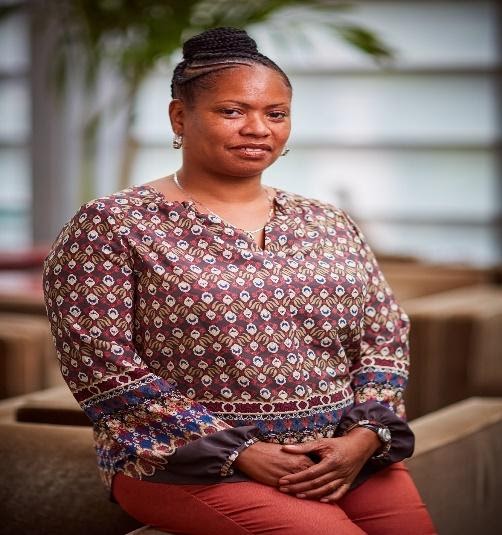 Colette Payne is a Policy Associate at Cabrini Green Legal Aid. She started out as a coordinator for the Visible Voices program, which provides women with the tools to say 'no' to recidivism and 'yes' to life. Participants meet bi-weekly to share personal challenges, ideas, strengths, and hope with one another. Colette is also an organizer and much sought-after public speaker, and she shares her story with others to create change. She is also a consultant for the Women's Justice Institute, whose mission is to reduce the number of women in prisons in the state by 50 percent. (She was the first formerly-incarcerated woman to serve in this role in the United States.) Colette helped create a report from the findings and The Women's Correctional Services Act was passed.
Colette's educational pathway started as a young child. Her parents stressed the importance of education and sent Colette and her siblings to Catholic school, despite living in poverty. However, after being incarcerated at the age of 14, she felt discouraged about going back because she was too far behind. After spending time in jails and prison, she went to Grace House, a halfway house with an adult high school program. She received her high school diploma there at the age of 34. After another period of incarceration, she was released and then started school at Harold Washington Community College, eventually transferring to the University Without Walls program at NEIU, where she is working towards her bachelor's degree. Once she receives her bachelor's degree, she plans to either attend law school or pursue a doctoral degree.