Our Alumni Association is an active group of literacy professionals from the Chicago metropolitan area. Our meetings help provide networking opportunities for our recent graduates and alumni to interact with other literacy professionals. 
Honoring our Distinguished Alumni
2013 Distinguished Alumna, Yolanda Nieves
Yolanda Nieves, born and raised in Chicago's Humboldt Park neighborhood, is an award winning poet, playwright, director, educator, actress, and founder of The Vida Bella Ensemble. She is the author of two highly acclaimed books of poetry, Dove over Clouds and The Spoken Body (Plainview Press), and has been widely published in literary, academic, and independent presses. Yolanda has been featured on Vocalo, WGN TV News, NPR, and other public media forums for her artistic work.
Yolanda Nieves is the 2010 winner of the American Educational Research Associations Dissertation of the Year Award for Arts-Based Research, The Brown Girls' Chronicles. This play has been nationally acclaimed and performed coast to coast. She is an Associate Professor at Wright College in Chicago.
MEET-THE AUTHOR NIGHTS
Fall alumni events often feature area authors. One of our authors and a 1992 Northeastern graduate, Esme Codell, shared some readings of her recent work and then signed books for alumni and guests. 
HONORING OUR GRADUATES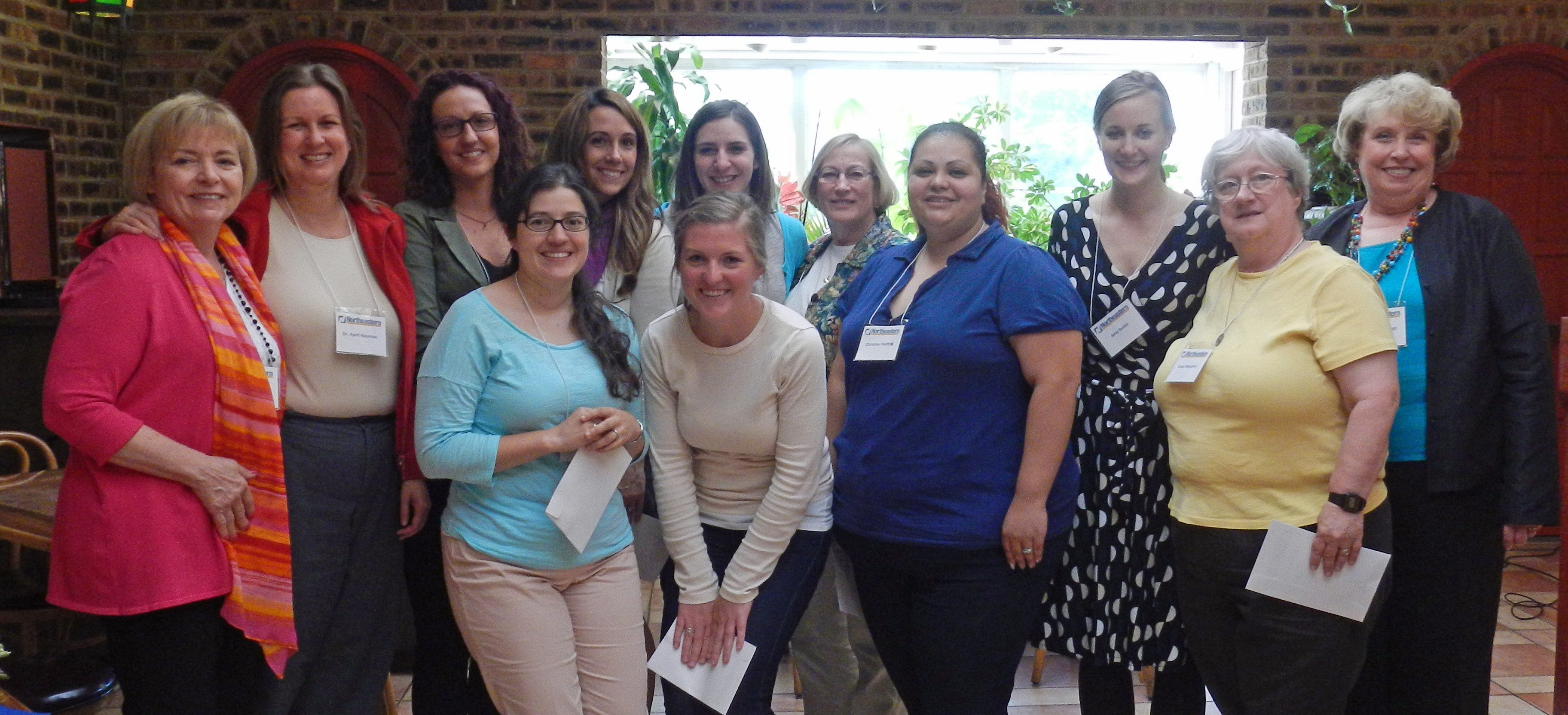 At our Alumni Event each spring, we honor our recent graduates. Here are our 2012-2013 graduates. They sure do look happy!
If you would like to help support the work of the Literacy Department, please use the Foundation Link to the right. Please indicate Literacy Education in your response. Thank You!