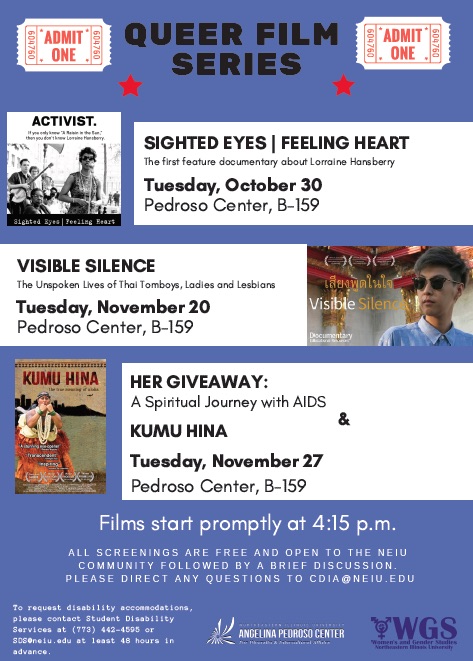 Join us for the Queer Film Series, Tuesdays at 4:15 in the Pedroso Center (B 159).
Oct. 30: "Sighted Eyes/Feeling Heart," the first documentary about Lorraine Hansberry.
Nov. 20: "Visible Silence," the unspoken lives of Thai tomboys, ladies and lesbians.
Nov. 27: "Her Giveaway: A Spiritual Journey With AIDS"
All screenings are free and open to the NEIU community, and are followed by a brief discussion.
For questions, contact cdia@neiu.edu.
To request disability accommodations, please contact Student Disability Services at (773) 442-4595 or sds@neiu.edu at least 48 hours in advance.
Erica Meiners' New Book:  "For the Children?: Protecting Innocence in a Carceral State"
EICS and Women's & Gender Studies Professor Erica Meiners has 
published a book
 that examines the the U.S. prison industrial complex. "For the Children? Protecting Innocence in a Carceral State" is published by University of Minnesota Press. Taking an interdisciplinary approach and building from a scholarly and activist platform, "For the Children?" engages fresh questions in the struggle to build sustainable and flourishing worlds without prisons.
THE INDEPENDENT:
Retired Professor Empowers Women Through Self-Defense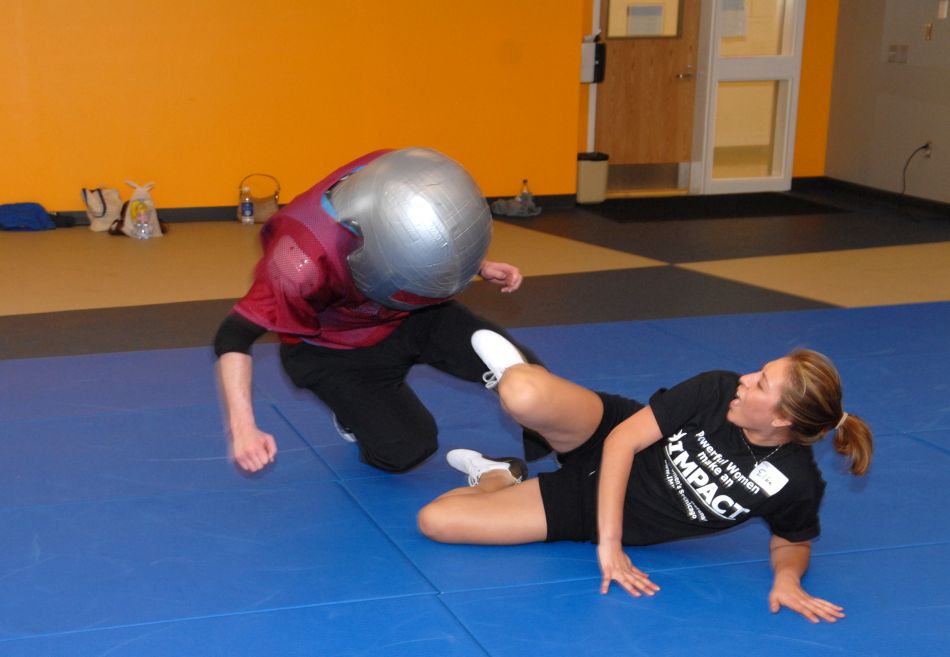 If you were walking around campus this spring, you may have noticed fliers for WGS-150-1 Women's Self Defense, a one-credit hour course designed to teach and empower women in the art of self-defense.
northeastern Illinois University Foundation
The Northeastern Illinois University Foundation offers more than 100 scholarships to students each year. These scholarships are made possible through gifts made to the Foundation by individuals and corporations. These scholarships do not need to be repaid, and the vast majority of them are available to students regardless of their residency status. 
View this year's NEIU Foundation scholarship opportunities and information about how to apply. You can also find these scholarships listed on AcademicWorks, Northeastern's online searchable database. 
All students are encouraged to apply for scholarship funding. 
Students who are not U.S. citizens are encouraged to inquire about the Aspire Scholarship. Contact Michelle Morrow at (773) 442-4606 or email m-morrow@neiu.edu for more information.  
Congratulations Brooke Johnson
Congratulations to NEIU Sociology and Women's & Gender Studies Assistant Professor Brooke Johnson on the publication of her book "Culture and Structure at a Military Charter School: From School Ground to Battle Ground"(2014, Palgrave Macmillan)!
Redeye
RedEye quoted Assistant Professor of Sociology Olivia Perlow in a cover story from the Ferguson October rally in St. Louis to protest police brutality.